- Your chosen event; another great excuse to stay with Bella Vista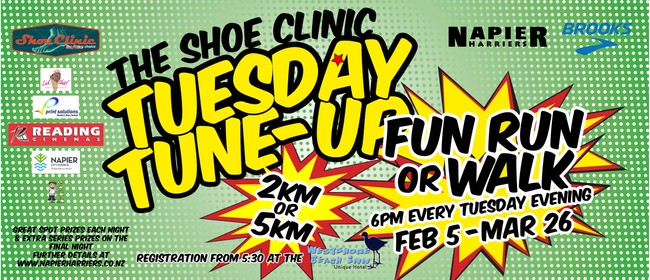 Everyone's favourite fun run and walk is back for 2019!

This season we'll be based again at the Westshore Beach Inn (85 Meeanee Quay), with the 'racing' taking place across the road beside the Ahuriri Estuary.

The ...
Restrictions: All Ages

From: 05 Feb 2019, 5:30pm

To: 26 Mar 2019, 7:00pm

Where: Westshore Beach Inn, 85 Meeanee Quay, Westshore, Napier, Hawke's Bay / Gisborne