- Your chosen event; another great excuse to stay with Bella Vista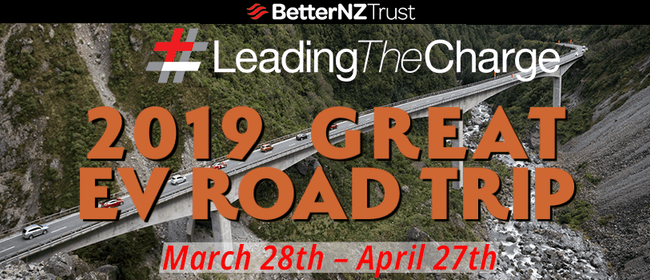 The #LeadingTheCharge Great EV Road Trip 2019 is in its 5th year.

A convoy of electric cars travel around the country holding roadshow type events at each stop. 41 events, 31 days, 5200km+, this year the convoy is ...
Restrictions: All Ages

When: 03 Apr 2019,
10:00am - 11:00am

Where: Westport, 244 Palmerston Street, Westport