- Your chosen event; another great excuse to stay with Bella Vista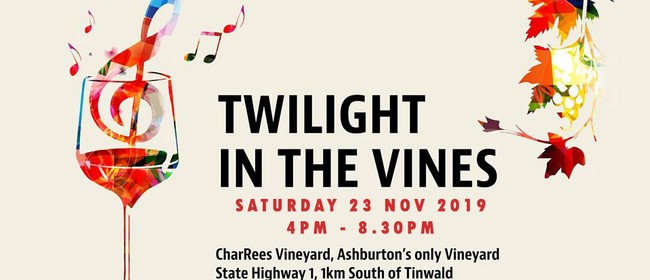 Enjoy wine? We do too! We'd love to invite you to sit amongst the vines with your favourite wine drinking friends and savour the flavour that Ashburton's only vineyard has to offer.

You'll listen to live music and can ...
Restrictions: R18

When: 23 Nov 2019,
4:00pm - 8:30pm

Where: CharRees Vineyard, 22 Laings Rd, Ashburton, Ashburton District