- Your chosen event; another great excuse to stay with Bella Vista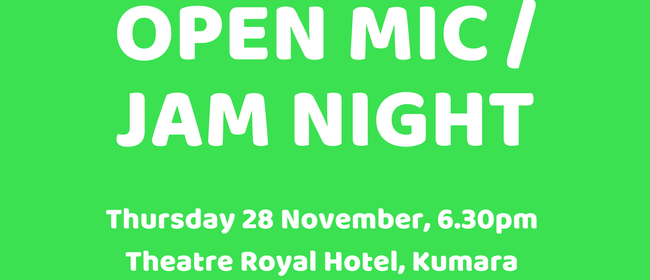 Starlight Highway presents Open Mic / Jam Night at the Theatre Royal Hotel, Kumara. Come along and be entertained or get up on stage and share your talents.

PA and piano set up - bring your instruments. Play a 3 song ...
Restrictions: R18

When: 28 Nov 2019,
6:30pm - 10:00pm

Where: Theatre Royal Hotel, 81 Seddon St, Kumara, Hokitika, Westland