- Your chosen event; another great excuse to stay with Bella Vista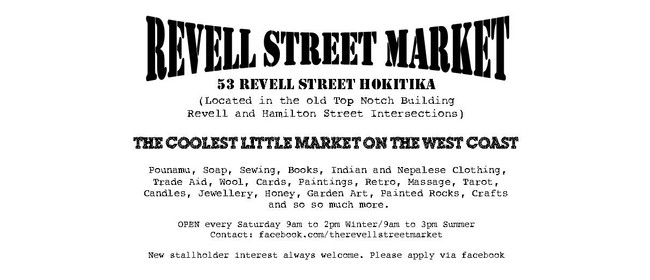 The Coolest Little Market on the West Coast.

Hokitikas Revell Street Indoor Market is open every Saturday. Winter hours are 9 to 2 and Summer hours are 9 to 3.

Browse through Hokitikas only Community Market where ...
Restrictions: All Ages

From: 25 Jul 2020, 9:00am

To: 24 Jul 2021, 3:00pm

Where: Revell Street Market, 51 Revell St, Hokitika, Westland