- Cherish a weekend break to Christchurch
Christchurch Weekend Break
The Garden City is absolutely blooming and all the reasons to visit are still bringing people back to this beautiful city. Bella Vista Christchurch is ideally placed for any weekend visit to Christchurch and the Canterbury region and you'll be hosted in true Cantabrian style.
Graeme and Janice are looking forward to hosting you
#TrustBellaVista
Has it been a while since you last visited Christchurch, gateway to the South Island and the celebrated 'Garden City'?  With its green expanses of Hagley Park and the Christchurch Botanical Garden along with the meandering Avon River through the city centre, it's a well-deserved title.
The city has undergone a major rebuild after the 2010-2011 earthquakes destroyed many of the historic centre's stone-built buildings and saw the rise of an innovative range of attractions and state of the art architecture, from the Re:Start Mall (that was made out of container crates) to the Cardboard Cathedral and other interesting street art projects.  It's time to visit this fascinating, vibrant and energetic city where ingenuity, creativity and innovation are transforming the city.  It's a city full of surprises and ready to explore!!
Early Friday Afternoon
Your Bella Vista Christchurch accommodation for the weekend is easily located on Bealey Avenue and well placed to explore both the City and surrounds. Offering a variety of accommodation options of studios and one to three-bedroom units and apartments there's something to suit everyone.  There are many attractions within walking distance and our Christchurch motel offers free on-site car parking.  So, this afternoon once you have settled into your accommodation, it's time to take a stroll along to the Christchurch Botanic Gardens and immerse yourself in its surrounds.
These gardens are an oasis in the middle of the city and a perfect place to come and relax and unwind into your weekend. Take a stroll around the well laid out collection of gardens, exotic plants and trees and enjoy a coffee at the onsite café.
From here, make your way to Cambridge Terrace to the Antigua Boat Sheds for the ultimate iconic Christchurch experience – Punting on the Avon!  You'll sit back and relax in the hand-crafted flat bottom boats, as your Edwardian dressed punter points out the landmarks and highlights of the city. This is such a fabulous option any time of the year, with blankets, umbrellas and even hot water bottles available if needed. 
Friday Evening
Tonight, you'll enjoy a unique and completely 'Christchurch' way to dine. The Tramway Restaurant sees you seated in a colonial style dining tram, where you're served up the very best in local cuisine and wines, while experiencing an after dark sightseeing tour.  A unique way to view the inner city and a must do on a visit to Christchurch.  Book this in early though as it is popular, and you don't want to miss out. 
Saturday Morning
This morning venture out to the Christchurch Farmers Market located in the stunning historic grounds of Riccarton House and Bush.  Here you'll be able to wander the stalls selecting an array of delectable local treats like gourmet scones and fine coffee for breakfast before sitting back in the beautiful surrounds to watch the buzz of market-life.  Riccarton House was built in 1856 and sits amid beautiful open parkland, ornate gardens, and native bush featuring kahikatea trees up to 600 years old. The House is also open for short tours on a Saturday if you fancy a wee peak inside. The market is open from 9-1pm and a great way to while away your morning.  You couldn't get a more perfect setting for one of the top farmers markets in the country.
Saturday 11am
Now its time for something a bit more unique and special to the city of Christchurch. The International Antarctic Centre – an experience that will make you feel like you're really in the Antarctic!  It's fun and interactive and a great way to learn more about this breathtaking continent.  View the cute Little Blue Penguins, experience an Antarctic storm (appropriate clothing provided), and learn about what life's like in Antarctica and Scott Base, plus no Antarctic experience is complete without an exciting Hagglund ride.
Saturday Afternoon
If the Antarctic Experience has left you a little peckish, now may be a good time to make your way out to the suburb of Woolston for a late lunch and some retail therapy.  The Tannery, 3 Garlands Road, is a boutique shopping, dining and entertainment destination.  With a focus on recyclable and renewable materials, brickwork that was damaged in the February 22, 2011 earthquake has been restored as a façade on the rebuilt buildings.  Try the award-winning Cassels & Sons craft beer at The Brewery and a wood fired pizza. Or step back in time to the year 1897, the year of Queen Victoria's Diamond Jubilee, at the Penny Black Victorian Tea Room.  Serving breakfast, lunch, morning and afternoon teas, cakes and sweets with all the etiquette and style of the Victorian age.  Then spend the afternoon looking through the individually owned and operated specialist shops you won't see anywhere else.  From quality fashion and beauty to leisure and crafts, The Tannery is a unique shopping experience. 
Saturday Evening Dinner & Beyond
For dinner tonight head down Bealey Ave towards Hagley Park and into the vibrant Victoria Street, a favourite place for locals to hangout for dinner and popularly known as 'eat street'.  Start with cocktails at 'The Dirty Land', a super cool classy den that serves up sophisticated cocktails in a moody aesthetic atmosphere. For dinner a must is 'Spice Paragon' a restaurant that specialises in Thai fusion food.  We highly recommend the melt in the mouth beef cheeks. The food is divine, the service friendly and accommodating, the atmosphere warm and friendly and the décor trendy.
If Thai fusion food is not to your liking, you will find many other options on Victoria Street – maybe think of trying a progressive dinner!
Sunday Morning
After checking out of your Christchurch motel start the morning off at a leisurely pace with the best breakfast in town. We suggest The Caffeine Laboratory situated on iconic New Regent Street. The food selection here is top notch, and you'll be hard pressed to choose only one item off their brunch menu. Once your meal has been delivered to the table you'll understand our recommendation, as the food is beautifully presented and seriously delivers on taste. And don't forget to takeaway one of their city-famous doughnuts for a mid-morning picnic munch!
Whilst in the CBD, it's worth doing a walking tour where you can gain an appreciation of Christchurch's history, to experience the effects of the earthquakes and see the progress in rebuilding the city.  Whether it be a self-guided walk or one of the many tours on offer (visit the I-site for more information or to book a guided tour) you will take in historic places, features of the re-build, and iconic landmarks, such as The Transitional Cardboard Cathedral, the Earthquake Remembrance Art Installation – 185 White Chairs, the Arts Centre that is housed in historic Gothic Revival buildings or visit Quake City in the Christchurch Museum where you can read personal stories of bravery and sadness and gain an insight into the devastating Canterbury earthquakes of 2010 and 2011.
Next, head for the Port Hills and take a gondola (cable car) ride to the top for your last look over Canterbury before heading home. The ride up is enjoyable and sees you ascend Mt Cavendish and from almost 500 metres above sea level, you reach the top for uninterrupted 360-degree views over the city, port, Southern Alps, and beyond.  There's plenty to keep you busy at the top, the Time Tunnel ride will teach you about the history of the region, a café for you to relax and revive, and perhaps take the opportunity to explore the Mountain Bike or walking trails. If you don't have your own transport the Gondola Shuttle operates daily from the Canterbury Museum. Top Tip: pre-book your Christchurch Gondola ticket will help you save time in skipping the ticket lines.
Here we say good-bye until next time!! There's plenty more to see and do in Christchurch and when you want to come back our friendly hosts that the Bella Vista Christchurch will be here to help.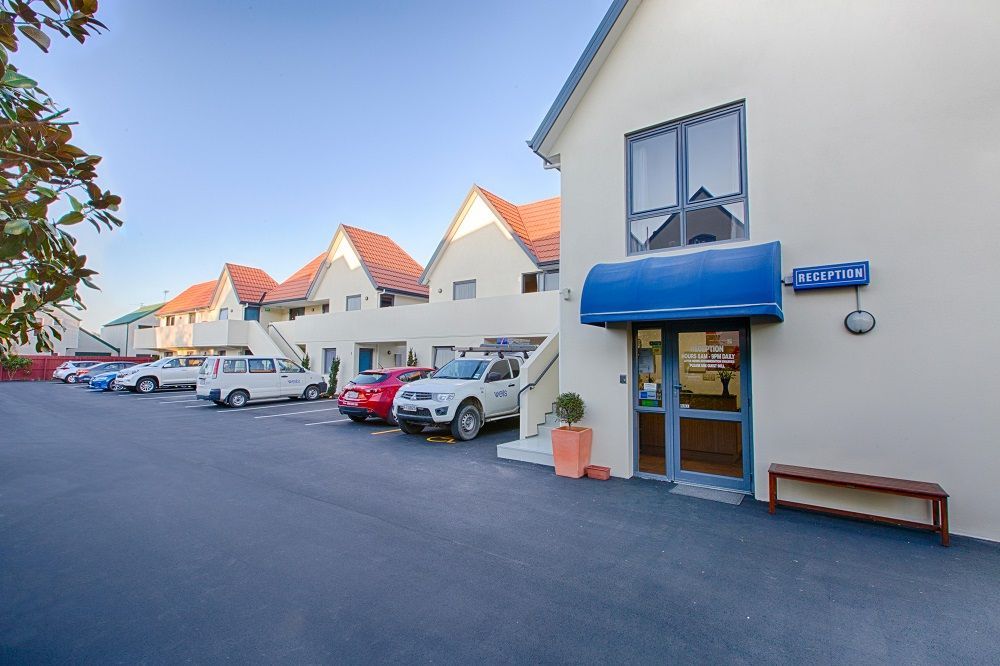 Bella Vista Motel Christchurch
Conveniently located on Bealey Avenue, 15 mins walk into the town centre via the cafes and boutique shopping of cosmopolitan Victoria Street.