- A unique and memorable Kaikoura weekend.
Arguably New Zealand's most unique destination, splendid Kaikoura will give you a weekend of wows. From the mountains to the sea, there can be no doubt you will have a memorable time,
Brendan and Julia look forward to hosting you.
#TrustBellaVista
Only 3 hours north of Christchurch, the coastal town of Kaikoura is one of the South Islands best kept secrets.  With its abundance of wildlife, it's an eco-tourism hotspot most famously known for its whale watching.  But its spectacular coastline is also home to seals, dolphins and many seabirds.  It's a must-see destination just waiting for you to discover!

Friday Afternoon
When you picture setting off on your weekend break, most people will see themselves going by car or hopping onboard a flight to quickly get themselves to their destination.
The fantastic thing about Kaikoura is that it's a stop on one of the most beautiful journeys in New Zealand, The Coastal Pacific Train.  So, if you are coming from Christchurch or Blenheim take the opportunity and consider travelling in style.  Sit back, relax and immerse yourself in the most picturesque scenery where the Kaikoura Ranges meet the Pacific Ocean.
On arrival you will receive a friendly welcome at the Bella Vista Motel, your Kaikoura accommodation for the weekend.  Many of the motels in Kaikoura are situated on the road as you head out of Kaikoura, but the Bella Vista Kaikoura is ideally situated just 5 mins walk from the town centre.  Located on a hill and offering stunning views over Kaikoura and the mountains, it's the perfect base for you to explore the town and the peninsula.
Your Kaikoura motel has relaxed, modern rooms, studios and apartments. All have flat-screen TVs, mini-fridges and free Wi-Fi, plus tea and coffee making facilities.  Make yourself at home before setting off for the afternoon.
A good way to familiarise yourself with the area and its history, geology and wildlife is to stop in at the Kaikoura Museum.  Housed in a building designed to resemble a huge crayfish pot, the museum brings to life Kaikoura's rich heritage and its connection with the sea through wonderful story telling and state of the art visual displays.  From natural history to early Maori settlement, European settlement and the mystery of the 'Kaikoura Lights' there is a wealth of information and interesting artefacts on display including an exhibition on the more recent Kaikoura earthquake.
 
Friday Evening
This evening, weather permitted, grab some fish n chips to takeaway and head to one of the many idyllic spots at the beach and soak up the stunning vistas whilst feasting on a kiwi tradition as the sun goes down
 
Saturday Morning
This morning make sure you have a hearty wholesome breakfast at Hislops Wholefoods Café before setting off on your exciting adventure.  It's the place to be with both mountain and ocean views and scrumptious organic and seasonal food on offer.
No trip to Kaikoura is complete without experiencing the magic of a whale watching tour.  Get up close with Giant Sperm Whales on the 10am sailing. Visitors have a 95% chance of spotting them along with dusky dolphins, orcas, humpback whales and seabirds so its an encounter you don't want to miss.  
 
Saturday Afternoon
After your whale watching trip its time to spot some more wildlife while exploring the peninsula.  If you are feeling energetic the walk to Point Kean Seal Colony takes about 50 minutes or 2 hours return.  You can also do a loop track that brings you back past South Bay and takes about 3 hours to complete the whole track. It's well worth it.
Make sure to stop along the way for lunch at the longstanding roadside barbecue The Kaikoura Seafood BBQ. They offer some fantastic bbq'd crayfish, whitebait fritters or other seafood delicacies. 
The track crosses the peninsula's clifftop. On the way, look out for the interpretation signs telling stories of community life.  You can also visit Fyffe House, Kaikoura's oldest surviving building and the last remnant of a pioneer whaling station established in 1842.
Observe the seabirds and seal colony at Point Kean. Keep a close eye out and see if you can spot some seal pups but be careful and stay 10-20 m from any seal as they don't like to be disturbed. 
 
Saturday Evening Dinner & Beyond
Tonight, after all that fresh air it's time to relax with a NZ craft beer and enjoy dinner at Black Rabbit Pizza.  It's a funky little restaurant serving the most amazing pizzas and also specialises in wild meats and local fish.
After dinner let the fun continue.  Kaikoura has a handful of bars and you can get some fun pub atmosphere at The Whaler.


Sunday 
After checking out of your Bella Vista motel head to the Kaikoura Farmers Market, which is open November to April from 10am-1pm.  Its all about fresh local produce, community and sustainability.  Join in and share the vibrant atmosphere with the locals.
If you want to experience more of Kaikoura's marine environment head over to Encounter Kaikoura for an Albatross Encounter tour.  You cruise out into the ocean with spectacular views of the Kaikoura coast.  Up to twelve species of albatross alone can be viewed at various times of the year and with informative guides this tour is great for both the general enthusiast or avid bird watcher.
Another unforgettable experience is to head out with Dolphin Encounters to have an up close encounter with the Dusky Dolphins.  Watch their acrobatic moves as they leap and jump about.  You can join the tour as a watcher from the boat or for a more unique experience try swimming with the dolphins! You'll be blown away by how amazing it really is.
And so you reach the end of your amazing weekend and start the journey home with memories and plenty of photos from your time in Kaikoura.  We are confident this weekend itinerary idea will have give you a great taste and Kaikoura Bella Vista will be ready and waiting for your booking.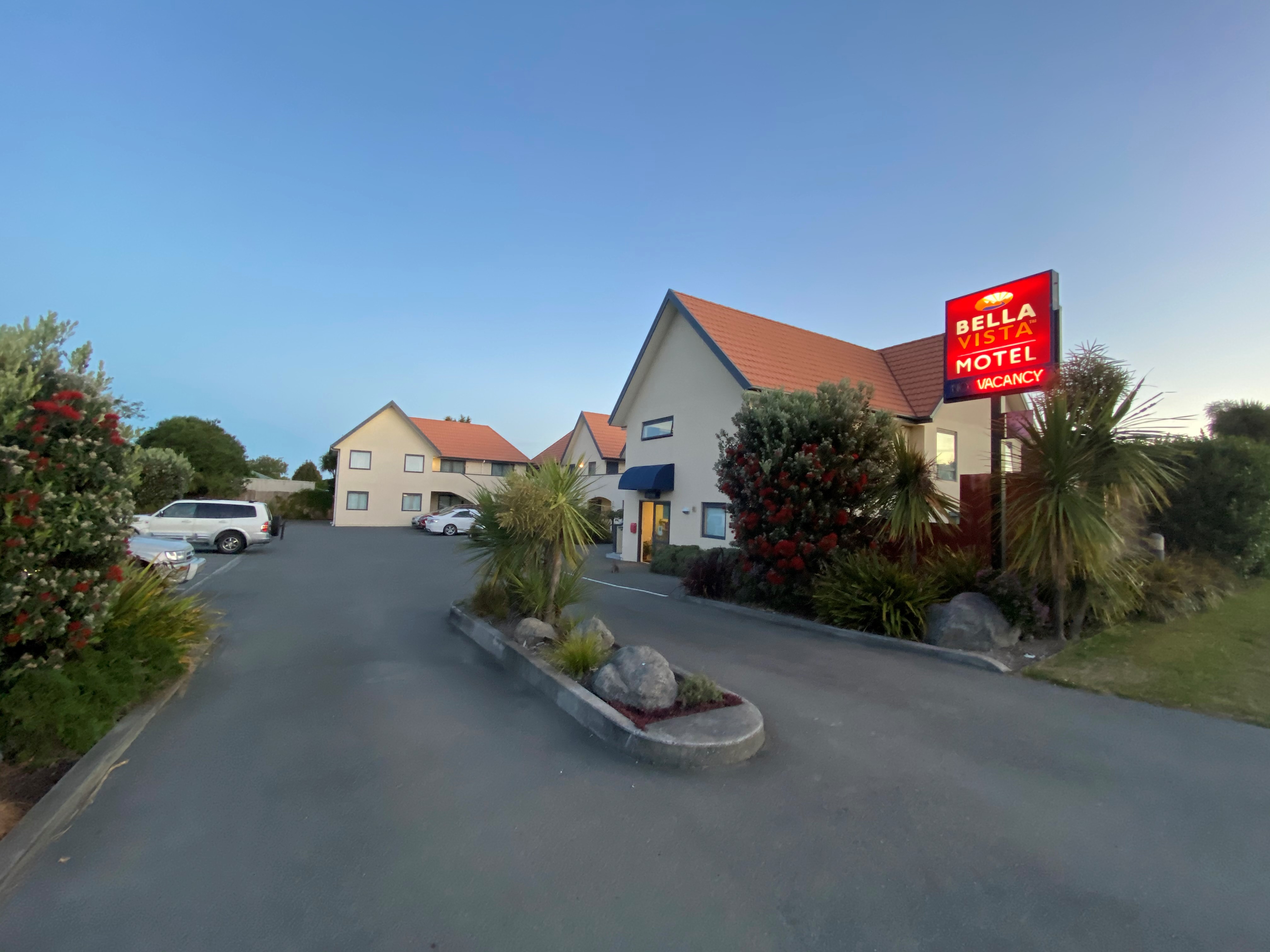 Bella Vista Motel Kaikoura
Positioned in an easy to find location on the main highway through Kaikoura and 5 minute walk to the town centre, this is an ideal location from which to explore.