Book YourAccommodationOnline
Bella Vista Motel Gisborne
Overview
Overview
Welcome to our central Gisborne motel.
The property has been independently assessed by Qualmark as 4 star quality accommodation.
Gisborne is the hub of the Eastland business district. From the moment you arrive you'll enjoy the convenience of being located in close proximity to the Gisborne CBD for business, shops, entertainment and other activities. At Bella Vista Gisborne we cater for all your business and recreational needs.
We are easy to find on Gladstone Road, we have ample safe parking and are only minutes from the airport and the beautiful sandy beaches.
Our superior smoke-free accommodation includes a variety of studios and one bedroom units which are set back from the road so you can be sure to have a good night's sleep. You have a choice of king, queen or single beds with electric blankets for those cooler nights.
Our purpose built access units have been designed with parking at the door for your convenience.
Unlimited free WIFI is available with a spacious work desk in every room. Units include microwave kitchenettes or full cooking facilities. We offer continental and French breakfasts as well as evening meal chargeback facilities, dine in or dine out.
You can be assured of a warm welcome at reception where we will assist you in every way possible.
Eric & Helen Barbier
(Owner/Operators)
Distances from Motel
| | |
| --- | --- |
| Gisborne Domestic Airport | 5mins |
| Shops & restaurants | 2mins |
| Urewera National Park | 186km |
At a glance

Check-in 2.00pm

Check-out 10.00am

Office hours 7.30am to 9.00pm

On-site parking Free of charge

Breakfast service Continental or french breakfast available on request.

Available on request Interconnecting rooms, cot, high chair.

Value adds Unlimited free WiFi, restaurant charge-back facilities, free newspaper, guest laundry.

Email Email motel

Address 511-513 Gladstone Road, Gisborne

Phone +64 6 868 7931
Room Options
Facilities
Facilities
Continental or French breakfast
Non-smoking units throughout
Free WiFi
Sky TV (SKY Sport 1, 2, 3, 4 + SKY Movies and all the digital channels available in Gisborne)
DVD player on demand
Units serviced daily
Great showers
Some spa bath units
Access units
Cot/highchair available
Laundry facilities
Well-lit, off street parking
Outdoor area with seating
Local Attractions
Local Attractions
Gisborne
This is the best place to base yourself and get a good taste of the East Cape region.
Gisborne, the first city in the world to see the sun each day, is located on the sunny East Coast of the North Island.
History
The Maori name for the district is Tairawhiti which means "The coast upon which the sun shines across the water". Kaiti Beach, near the city, was where the Maori immigrational waka, Horouta, landed and is also the first European landing place in New Zealand.
Captain Cook first set foot here in 1769. European settlement was established in 1831 and the town which developed was named after Hon. William Gisborne, the Colonial Secretary, in 1870.
Prior to this the settlement was known as Turanga but confusion with Tauranga, Bay of Plenty, led to the name change. To the early Maori, the Poverty Bay area was known as Turanganui-a-Kiwa, "The stopping place of Kiwa". Gisborne became a borough in 1877 and a city in 1955.
Wineries & Vineyards
Gisborne is one of New Zealand's largest grape growing regions with just over half its 2000 hectares of vineyards planted in Chardonnay. A Mediterranean climate and suitable soils are the key factors in the success of wine production in this region which regularly produces unique, full-flavoured, award winning wines of international standard.
We would be happy to help you organize a tour of the best vineyards.
Gisborne Historic Walk
1-3 hours. Enjoy a leisurely historic walk through Gisborne City taking in the rivers, harbour and sea. Take in the district's past, present and future.
Titirangi Domain / Kaiti Hill: Provides great views of the city. Hike up the walkways to make the most of Titirangi Recreational Reserve's native trees, picnic areas, fitness trail.
Tolaga Bay
The impressive 660 metre pier or wharf is the Tolaga Bay landmark of this small seaside settlement. Stroll out to its furthest point for spectacular coastal views.
There is the Cook's Cove walkway which is connected to Tolaga Bay by the rocky Tupaea's Cavern, which also provides picturesque coastal views.
Tolaga Bay is only a 45 minute drive from Gisborne.
Morere hot springs
The natural mineral hot pools at Morere Springs Scenic Reserve are a popular local attraction and one of New Zealand's off-the-beaten-track thermal bathing sites. Located in an isolated corner of New Zealand?s North Island, just 30 minutes from Gisborne on the SH2, the hot springs are a tranquil haven where the mineralised waters are said to be amongst the most rejuvenating and unique in the world.
Mahia Peninsula
The Mahia peninsula is situated 1 hour from Gisborne (direction Napier). The peninsula is a beautiful, hilly promontory, with isolated golden sand beaches and wonderfully clear water. It attracts people from all over the country to take part in the numerous outdoor sports that this area is suited to, yet there are no hotels, resorts or amusement parks and everything remains truly wild.
Within the peninsula is the Mahia Scenic Reserve, a lowland coastal forest which has excellent walking tracks.
Urewera National Park and Waikaremoana
​The Lake Waikaremoana area of Te Urewera National Park is a marvellous destination for walkers.
Located 160 km from Gisborne (2 hours) the Te Urewera National Park protects the largest area of native forest remaining in the North Island. The high, misty ridges are covered with silver and mountain beech. At lower levels, the forest is dominated by red beech, rimu, rata, tawa and kamahi. Nearly all of New Zealand's native birds live in the forest, including rare species such as the North Island brown kiwi, blue duck (whio), yellow-crowned parakeet (kakariki), bush parrot (kaka), New Zealand falcon (karearea) and the blue-wattled kokako.
For hikers, kayakers and fly-fishing enthusiasts, the park's main attraction is Lake Waikaremoana. From the visitor centre at Aniwaniwa, short and long walks provide access to the lake's spectacular scenery and legendary fishing spots. In a small basin above the big lake is island-dotted Lake Waikareiti, a haven for native aquatic life.
Roads are loose surface, gravel and care with driving is required.
Events
Events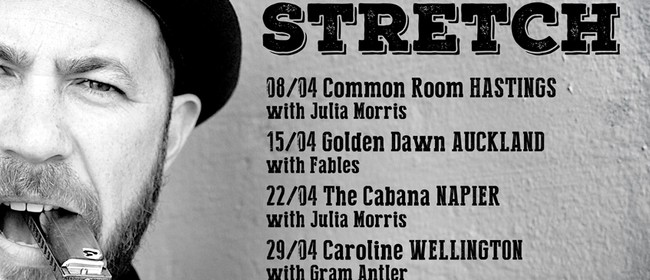 Following on from his performance at the Powerstation, opening for Jeff Tweedy, alt-country singer/songwriter Stretch is...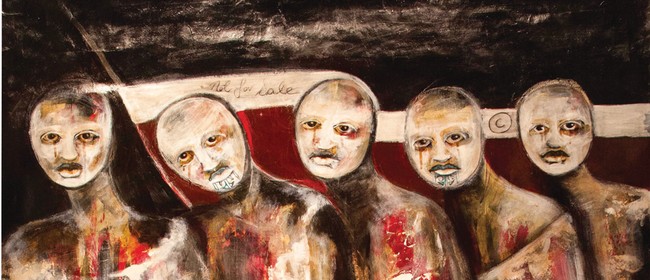 To commemorate the 175th anniversary of the signing of the Treaty of Waitangi, Curator Chriss Doherty-McGregor gathered...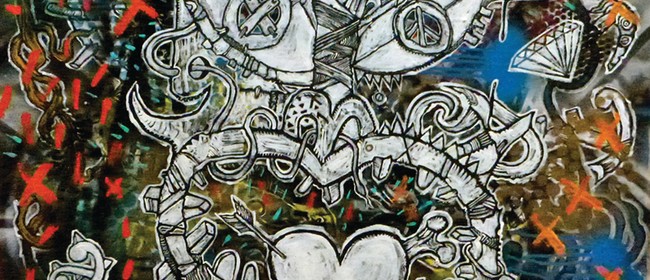 I paint about my life, and the ups and downs of it, with an emphasis on finding a balance somewhere between all things...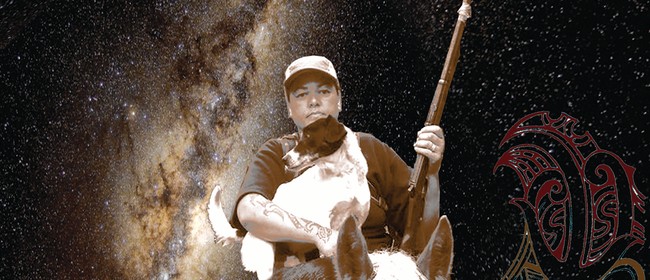 Human fascination with the stars spans thousands of years and many civilizations. The Northern Hemisphere seasons and...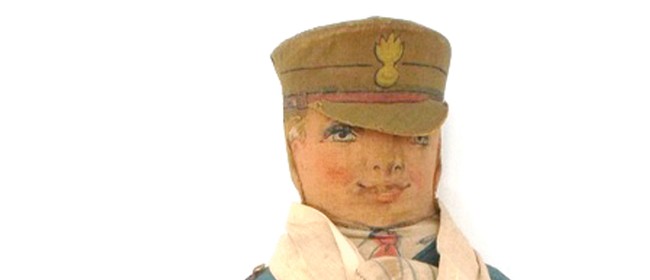 The First World War had a significant and lasting impact on a generation of New Zealand children, though we only rarely...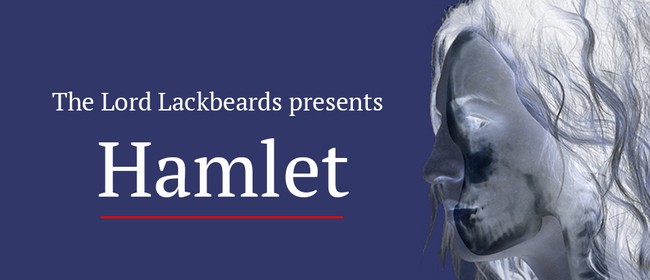 The Lord Lackbeards are returning to Gisborne! We are bringing our productions of Hamlet and Ophelia thinks harder, back to...
Gallery
Location
Easy walk to town centre or beach (20 minutes) or 2 minutes by car.
511-513 Gladstone Road, Gisborne
Travel distances in kilometres to Gisborne
From:

Hamilton

378 kms

Napier

218 kms

New Plymouth

566 kms

Palmerston North

392 kms

Rotorua

277 kms

Taupo

332 kms

Wellington

532 kms

Whangarei

640 kms
Loading