- Book Direct & Earn with Bella Vista Rewards
Bella Vista welcomes you to join our Rewards scheme. Earn, save and enjoy the benefits that our Bella Vista Rewards members experience across our nationwide accommodation network. Bella Vista Rewards is FREE to join and offers you immediate benefits, personalised service and a choice in how you use your Rewards.
Bella Vista Rewards recognises our Rewards members as our most important customers and most loyal guests.
#TrustBellaVista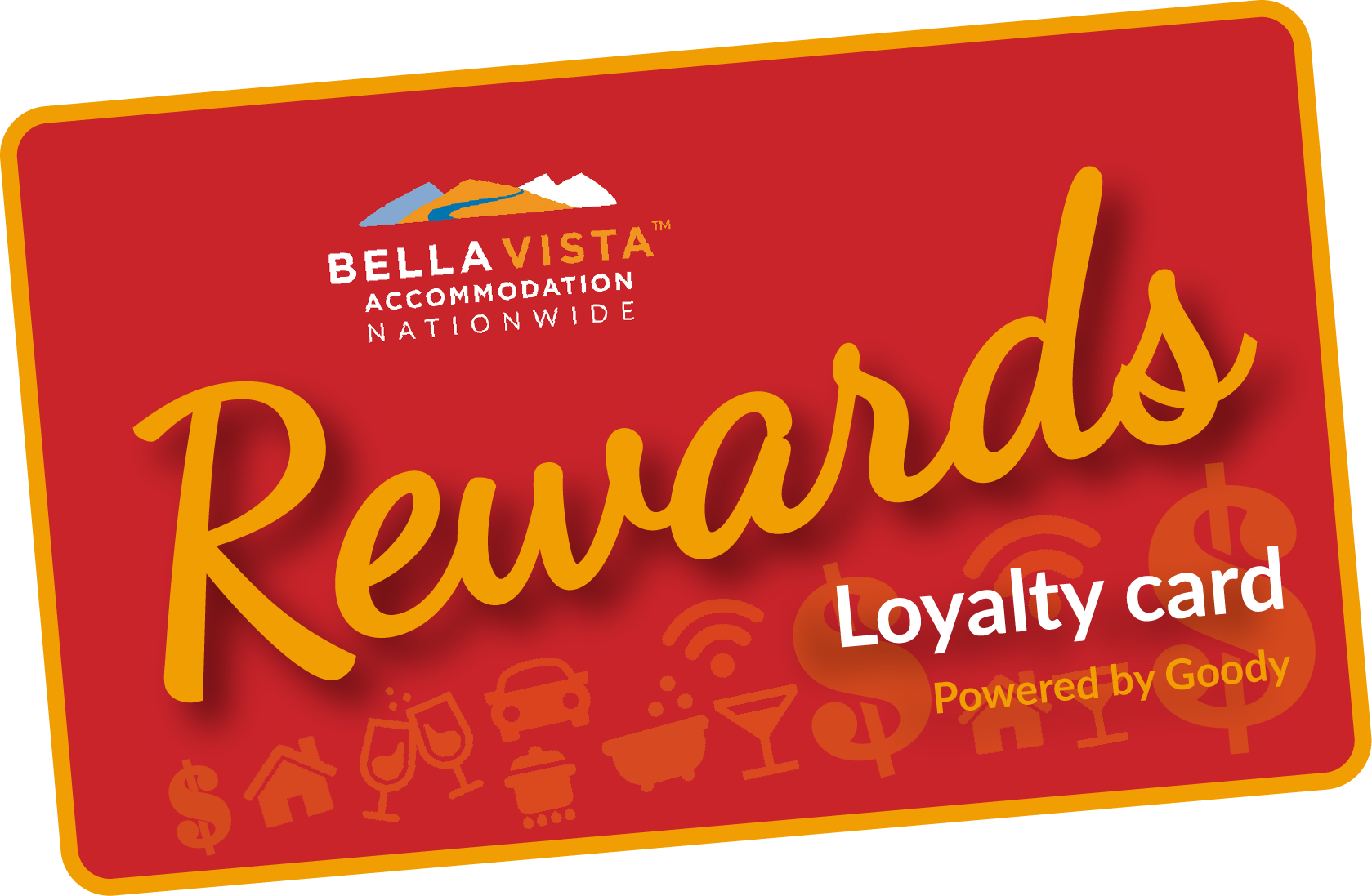 Bella Vista Rewards has been designed to thank our loyal guests who Book Direct by enabling you to collect rewards when you stay.
1. JOIN
Join now by entering your email address in the box, download the Goody Card App or grab a card at participating Bella Vista Motels.
2. SCAN
Scan your card or your smartphone on the tablet at reception when you stay and start earning rewards.
3. EARN
Book Direct and you will earn 5 points per room, each night, each stay.
Bella Vista Rewards Benefits
Earn 5 Points per Night per Booking

Stay again within 30 days of earning your first points and receive a bonus $10 voucher

Stay 6 times within 12 months and receive a bonus $20 voucher

Enjoy exclusive upgrades, deals and bonuses

Access Member Only local discounts

Save 6c per litre at all Challenge Fuel Stations
JOIN HERE
1 Reward Point = $1. Bella Vista Rewards are valid for 12 months and will automatically expire. Click here for full Terms & Conditions
To keep up to date with bonus offers, promotions and free stuff, we recommend you download the app in the Apple or Google Play stores. Search for 'Goody Card'.