Ashburton
- Ideal stopover for onward travel or great getaways
Bella Vista Motel Ashburton
Overview
Michelle and Paul welcome you to Bella Vista Motel Ashburton.

This property has been independently assessed by Qualmark as 4 star quality accommodation.
Ashburton is the hub of the Mid-Canterbury district and the perfect base for your adventures. From the moment you arrive you'll enjoy the convenience of being located in close proximity to the Ashburton town centre for business, shops, entertainment and other activities. At Bella Vista Motel Ashburton we cater for all your business or recreational needs.
We are easy to find on the main road into Ashburton, just an hour's drive from Christchurch. Ashburton is the perfect stopover point for travelling north or south, to or from the West Coast, and an ideal journey break for the long distance to Queenstown, Invercargill or Picton. Our Motel in Ashburton is just 50 minutes from Christchurch International Airport.
We have ample safe parking so you can leave your car, avoid parking issues, walk to work or explore.
Our superior smoke free Ashburton accommodation includes a variety of studios and one bedroom units. The purpose built access units have been designed with parking at the door for your convenience. You have a choice of king, queen or single beds with electric blankets for those cooler nights.
Wireless internet is available with a spacious work desk in every room. Units vary from just tea and toast making facilities to those with cooking facilities. We offer continental breakfasts and evening meal charge back facilities, dine in or dine out.
Bella Vista Motel Ashburton is a pet friendly Ashburton accommodation option although do contact us in advance to discuss your requirements.
You can be assured of a warm welcome at Bella Vista Motel Ashburton where we will assist you in every way possible.
Contact us for more information on availability, rates and rooms at Bella Vista Motel Ashburton.

Pet Friendly accommodation Ashburton
Bella Vista Ashburton welcomes pets and a couple of carefuly selected rooms. Please check with us first to ensure we can accommodate your extra family members.
Ashburton Wedding Accommodation at Trotts Garden
Bella Vista Ashburton is the perfect location to stay for Trotts Garden Weddings. Click our on the Ashburton Deals tab for more information.
Distances from Ashburton Motel
| | |
| --- | --- |
| Christchurch International & Domestic Airport | 60mins |
| Shops & restaurants | 5mins |
| Trotts Garden | 3km |
| Mt Hutt Ski Field | 55mins |
| Lake Hood | 10km |
| Ashburton Events Centre | 1.8km |
| Aquatic Centre | 7mins |
At a glance

Check-in 2.00pm

Check-out 10.00am

Office hours 7.30am to 9.00pm

On-site parking Onsite parking free of charge. EV charger available for a small fee.

Breakfast service Continental breakfast available

Available on request Interconnecting rooms, cot, high chair & conference room for up to 10 delegates, The Press newspaper

Value adds Free WIFI, Plunger Coffee, BBQ, Pet Friendly, Guest Laundry, Bella Vista Rewards Loyalty Scheme

Email Email motel

Address 469 West St, Ashburton

Phone +64 3 307 7505
Room Options
Facilities
18 superior fully serviced motel accommodation units,
Double glazed, quiet, warm, motel units,
Eco friendly accommodation using ENJO cleaning products
Free WIFI (1gb)
Fast broadband internet access from your motel room
Type 2 EV Chargers
Wheelchair Access motel units
Interconnecting motel accommodation units
Executive & family motel units (full cooking facilities)










Studio motel units with microwave kitchenettes
DVDs & DVD player available
All motel accommodation designated non smoking
Complimentary morning paper for all motel units & suites
Modern guest laundry
Guest sunny outdoor seating and BBQ area
Continental breakfast available
Portable cot / high chair available
EFTPOS & major credit card facilities

Type 2 EV chargers. Please pre-book.
Local Attractions
History and adventure are part of the fabric of Mid-Canterbury where Ashburton is located, delivering the perfect balance of natural, historical and indulgent experiences. Ashburton is a large town that serves the surrounding farming district. It sits between two major rivers, so fly fishing is the local obsession.
Rangitata River Rafting
Set against a dramatic gorge, the Rangitata River is renown as one of the best spots for white water rafting in New Zealand. Just over an hours drive from your Ashburton accommodation, you can launch yourself down the thrilling grade two to five rapids. Lunch is included or a BBQ dinner. All equipment is provided for your day out.
Ashburton Museum
Learn the stories, history and stories of Ashburton, from early years through to today.
Smithfield Berries
Over the fruit season (summer months) Smithfield berries is a come along and Pick-Your-Own (or buy pre-picked) berries. The location is close to town and when you get there you'll enjoy quality, large berries that are delicious to eat.
Ashburton Aviation Museum
For those interested in aviation history, this museum boasts a large collection of military and commercial aircrafts. You'll learn the story and explore freely the aircraft with the ability to look inside cockpits etc. Check opening times.
Ashburton Domain
A picturesque domain located close to the city centre – 37 hectares of gardens, lawns, a duck pond, playgrounds etc. You can easily fill in a few hours wondering around this large open space.
Ashburton Golf Club
Located only 1km north of town, this 18-hole course is one of the top courses in the Canterbury region. Well-maintained greens make this course enjoyable to play all year round.
Trotts Garden
This awarded "Garden of International Significance" is a magical place to visit. Vist the Woodland Garden, Bog Garden, and Formal Garden with chapel. It's easy to see the love and energy put into this beautiful space by the owners.
Air Rangitata Scenic Flights
A well respected scenic flight provider with various South Island flight options including Milford Sound, Mt Cook, Franz Josef Glacier or the Southern Alps.
Ashburton Walks
A number of beautiful walks are located within the Ashburton area. Check out Lake Clearwater Circuit Track, Lake Hill Track, Lake Emily to Stour Bridge, Mt Potts Easement Track, plus lots more


Skydiving Kiwis



With views out over the mountains, rivers, Pacific Ocean and Canterbury Plains, and a fantastic safety record, Ashburton is fun skydiving location for the adrenaline junkies.


Ashburton Art Gallery



A fantastic public art gallery dedicated to experiment, innovation and engagement in art.
Ōpuke Thermal Pools & Spa
Ōpuke Thermal Pools and Spa is the latest wellness destination in Methven Canterbury, an enjoyable 45 minute drive from Bella Vista Ashburton. Arrive and be transported to your own oasis in our beautiful facility, experience something new with the incredible solar powered pools. Packages to suit adults and families.
Mount Sunday - Visit Edoras
Mount Sunday is located in the Hakatere Conversation Park on Mount Potts station. The park is situated in a large conservation area with mountains and untouched nature, but be prepared to drive the 20km gravel access road. More recently famous made famous by The Lord of the Rings trilogy, as Edoras, the fortress city of Rohan, Mt Sunday is accessible via Hakatere Potts Road, inland from Mount Somers. Drive time is just over 90 minutes. Guided tours also operate from Methvan.
The Plains Vintage Railway & Museum
Only running on specific days (check out their website for further information) Come along and check out the exhibits and operational vintage trains.
Erewhon Station Horse Stud
An impressive 35,000 acre station is where you can head along for a Clydesdale horse experience you won't forget. There are various options available from 1-hour wagon rides upwards.
CharRees Vineyard
A small boutique vineyard south of Ashburton - head along to the cellar door for tastings and purchasing options, check website for hours.
Ashburton Farmers Market
Located at West Street Car park, this local farmers market is held every second Saturday, rain or shine from 9 – 12.
Lake Hood
Two and a half km in length, Lake Hood is an aquatic playground for the whole community – enjoy yachting, water-skiing, fishing, swimming, or a picnic on the shore.
Ashburton Harness Racing Museum
A wonderful insight into harness racing in NZ, with a large collection of memorabilia, displays and historic images etc, open most Tuesdays and race days.
Ashburton Aquatic Centre
A fantastic indoor pool facility for the whole family, featuring four pools, spa, steam room, toddler pool and modern changing facilities.
Ballooning Canterbury
Enjoy a sunrise like no other across the Canterbury Plains aboard one of Ballooning Canterbury's graceful balloons. With views from the Pacific Ocean to the Southern Alps this is a ride like no other. A short 45 minutes drive from Ashburton Bella Vista will position you ready for take-off.

Bella Vista Ashburton will happily offer local advice on any of these activities and will gladly facilitate complimentary reservations should an activity require a booking
Gallery
Deals
Ashburton offers a great stop off point whether you are travelling North or South. You may be taking a quick overnight stop, booking a night to enjoy the delights of Lake Hood, the mid-Canterbury scenery or even taking a ski trip to Mount Hutt. Whatever your reason for staying, Bella Vista Ashburton has got a great deal delivering you some good old fashioned Kiwi hospitality. There are a number of bars and eateries close to the Ashburton Bella Vista all offering excellent fare but take our advice and keep it simple. You can't go much further than the Ashburton Speights Alehouse.
10% Off Food & Beverage at Ashburton Speights
Well priced and an absolute favourite with Ashburton locals. To secure your 10% discount, be sure to show your Bella Vista key-fob when you arrive at the bar.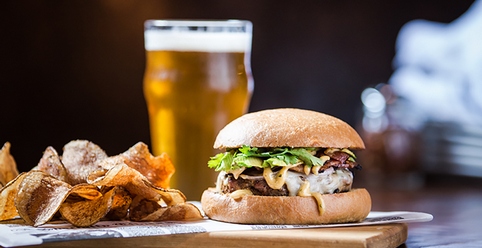 Discounted Accommodation for Wedding Guests at Trotts Garden

A garden of international significance and a gem on the doorstep of Bella Vista Ashburton, Trott's Garden is a popular wedding venue location.
If you are arranging or attending a wedding at Trotts Garden, we will gladly host you and your guests. Bella Vista Ashburton's location makes it easy for family and guests to taxi to Trotts Garden - only four minutes away by car. We have a variety of rooms to suit all your needs, including family apartments with interconnecting doors for larger families, access studios, superior and twin studios.
Trott's wedding guests receive a dedicated 10% off our Standard Flexi-Rate when booking direct on the Bella Vista website with a dedicated promo code. Visit the Trotts website to obtain the latest code and then book using the booking bar above or below.
We look forward to hosting your party on the special day.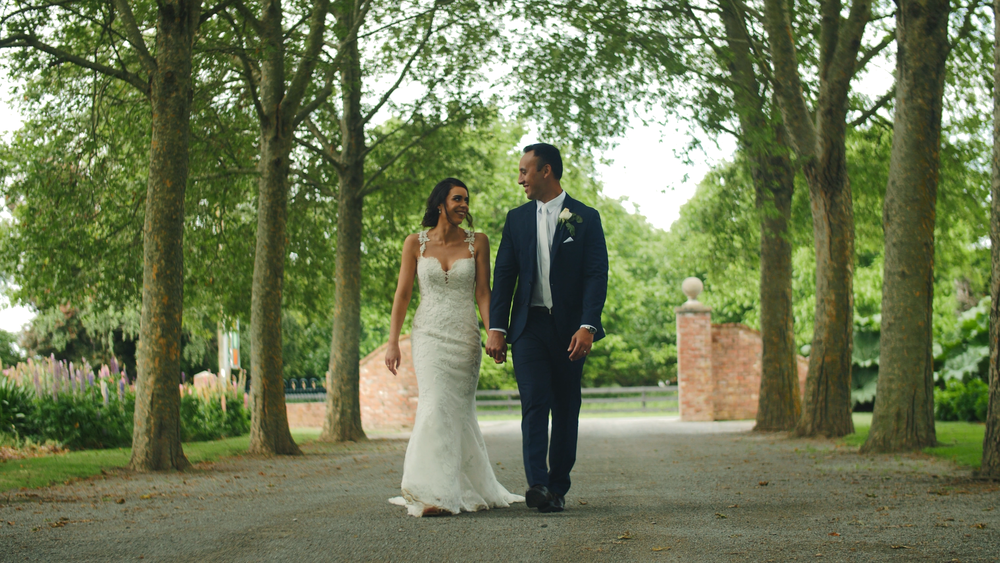 Bella Vista Ashburton & Opuke Pools

Combine your Bella Vista experience with an enjoyable visit to the very popular Opuke Pools.
The Tranquility Pools Package offers an adult-exclusive experience, soak and unwind surrounded by stunning views of Mt Somers, Mt Alford and Mt Hutt snowcapped mountains. Enjoy pool-side canapé & beverage service. Bookings available in 2 hour sessions times.
Subject to availability, book early to avoid disappointment . Price is for 2 adults including 1 nights accommodation in a 4 star qualmark motel Superior Studio with a King bed, ensuite bathroom with excellent water pressure, microwave kitchenette. Double glazing for warmth and quietness.
Come and enjoy true rural friendly hospitality. At the end off the day Ashburton provides several high quality food, service and delicious dining experiences.
The booking sessions for the pools are 10am, 12.30pm, 3pm and 5.30pm. Please indicate your preferred time in the 'Special Request' box in the booking form or we will contact you once you have confirmed your accommodation booking to arrange a time.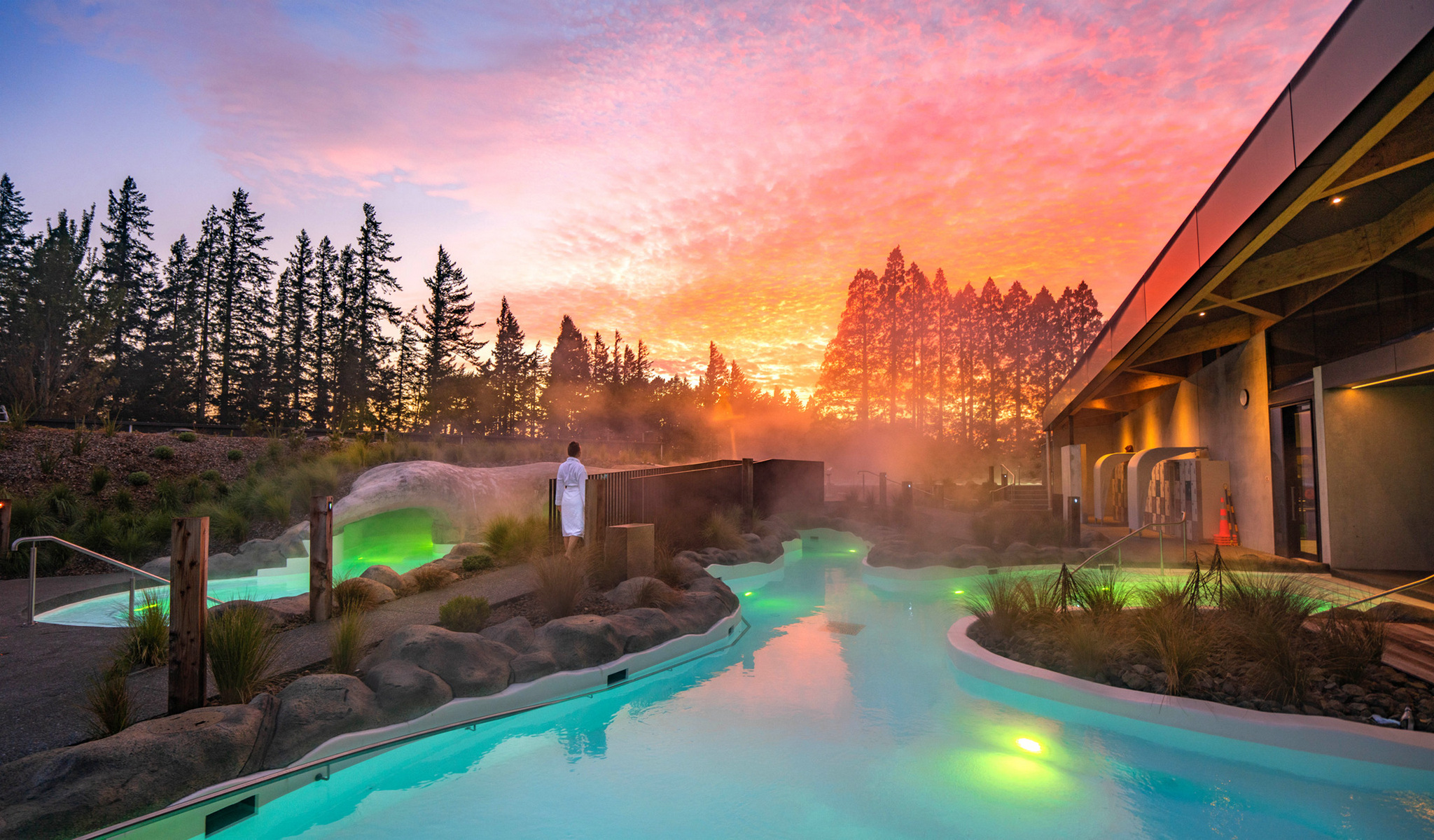 The Discover Opuke Pools Family Package allows you to reconnect with your family and find your inner child with the crazy river and leap of faith plunge pool and enjoy the iconic star lit caves. When you enter this building you feel the warmth that is generated from the solar panels which makes you relax and have a wonderful experience. You can also enjoy a bite or drink at the cafe afterwards. Visits are set wihtin 2 hour session times, so bookings are essential. Your price includes: 2 Adults , 3 children including 1 nights accommodation in a 4 star Qualmark Family Apartment with King bed, full kitchen, dinning area and in a separate bedroom, 3 single beds - plus *One Child Stays Free*
The booking sessions for the pools are 10am, 12.30pm, 3pm and 5.30pm. Please indicate your preferred time in the 'Special Request' box in the booking form or we will contact you once you have confirmed your accommodation booking to arrange a time.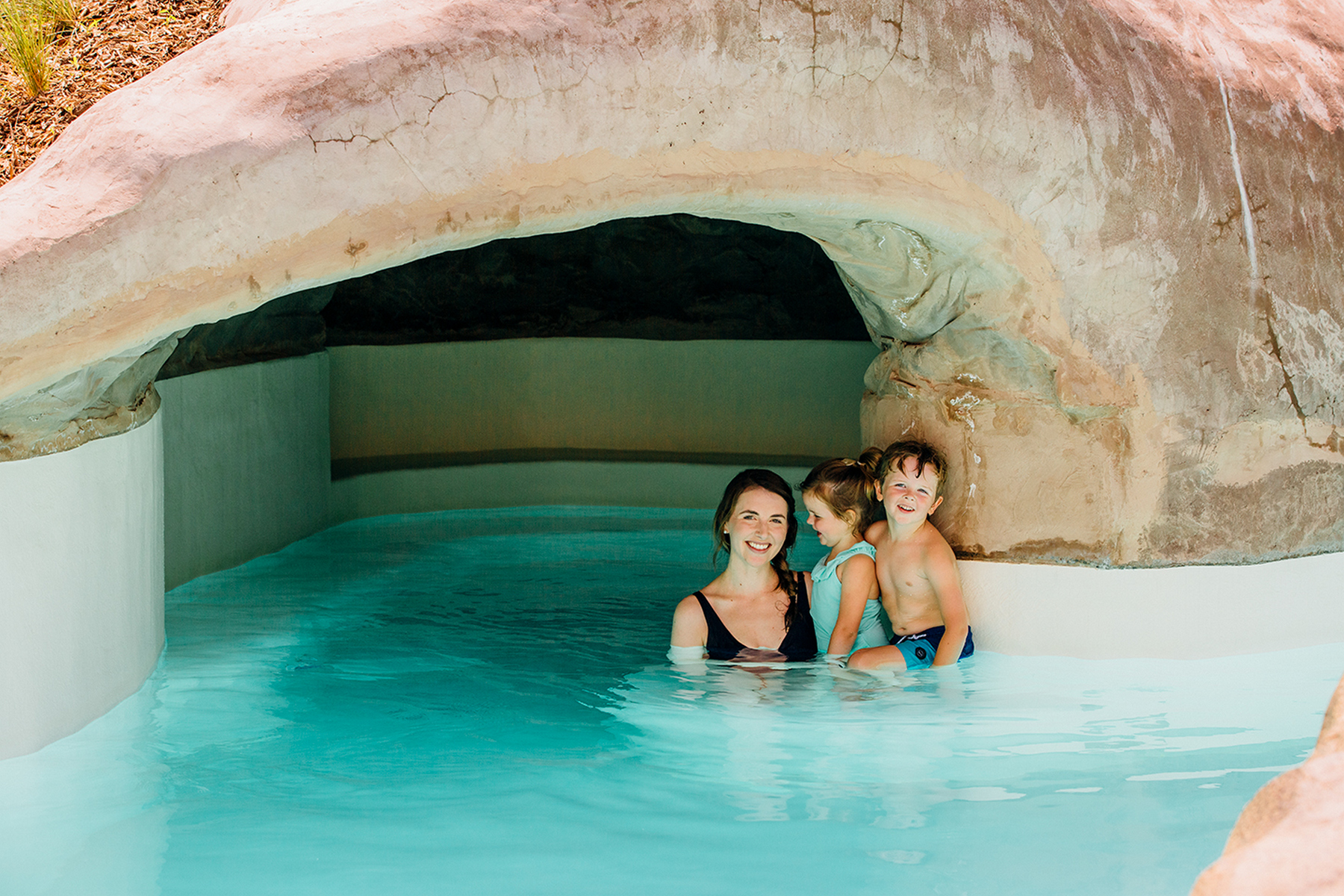 Location
15 minutes drive from your motel accommodation to Lake Hood.
Close to all Ashburton amenities
50 minute drive from Christchurch International Airport
One hour drive to Mt Hutt Skifield
Restaurants and cafes within 600 metres of your motel
Travel distances in kilometres to Ashburton
From:

Blenheim

391 kms

Christchurch

88 kms

Dunedin

273 kms

Fox Glacier

432 kms

Franz Josef Glacier

409 kms

Greymouth

271 kms

Hanmer Springs

215 kms

Hokitika

275 kms

Invercargill

479 kms

Kaikoura

262 kms

Mosgiel

287 kms

Nelson

496 kms

Oamaru

160 kms

Queenstown

398 kms

Te Anau

556 kms

Wanaka

340 kms

Westport

371 kms
Loading