New Plymouth
- Located in the heart of the CBD
Bella Vista Motel New Plymouth
Overview
Rachel & Jimmy welcome you to Bella Vista Motel New Plymouth, one of the closest and quietest motels in the CBD.

New Plymouth is only a 45-50-minute flight from Auckland or Wellington. A scenic drive from major tourism centres, Taranaki enjoys full transport services by Air New Zealand Link and bus services.


With Taranaki's epic surf, spectacular gardens, great events, legendary mountain and countless outdoor and cultural adventures it's easy to see why the region prides itself on being a destination 'like no other'.
Bella Vista Motel New Plymouth is only a few minutes walk from the many cafés, restaurants and bars, the famous Len Lye Art Gallery and Puke Ariki Museum. Many other attractions are close to the motel: New Plymouth's beautiful foreshore, which spans 12.7kms along our picturesque coastline, the award winning architecturally designed Rewa Rewa Bridge and Wind Wand and Pukekura Park.
Whether traveling for business or leisure, you can choose from a range of well priced rooms with free car parking, free Wifi and bicycles at
You can be assured of a warm welcome at Bella Vista Motel New Plymouth where we will assist you in every way possible. We look forward to seeing you soon!
Contact us for more information on availability, rates and rooms at Bella Vista Motel New Plymouth.
Distances from New Plymouth Motel
| | |
| --- | --- |
| New Plymouth Domestic Airport | 30mins |
| Shops & Restaurants | 5mins |
| Mt Taranaki | 30mins |
| Coastal Walkway | 2mins |
At a glance

Check-in 2.00pm

Check-out 10.00am

Office hours 7.30am to 8.30pm

On-site parking Onsite parking free of charge. EV charger available for a small fee.

Breakfast service Continental breakfast available on request

Available on request Interconnecting rooms, cot, high chair, pet-friendly*

Value adds Free WIFI, plunger coffee, Sky TV, guest laundry

Email Email motel

Address 32 Queen Street, New Plymouth

Phone +64 6 769 5932
Room Options
Facilities
18 modern self-contained, fully serviced studio and family motel units
Free and unlimited WiFi
QUALMARK 4 star rating.
Quiet location - not on main road - opposite Len Lye Art Gallery
Sky TV (6 channels)
Fax & copying facilities at reception
Purpose built access units
Cooked & Continental breakfasts available
Modern Guest Laundry
Type 2 EV chargers. Please pre-book.
DVD Players available & a selection of DVDs
Guests sunny outdoor seating & BBQ area
Cots & highchairs available
Local Attractions
Govett-Brewster Art Gallery / Len Lye Centre
New Zealand's celebrated and only contemporary art museum. The exhibition programme constantly changes so whilst it is always worth checking out what's on, being a stone's throw from New Plymouth Bella Vista means it's a must do.
New Plymouth Wind Wand
The New Plymouth Wind Wand at almost 50 metres tall is a kinetic sculpture located on the waterfront. This iconic landmark bends in the wind and lights up at night. Just a 5 minute walk away from our New Plymouth motel.
Coastal Walkway
A fantastic coastal walkway track stretching for 12.7km, offering spectacular views, outdoor art displays, playgrounds and coffee stops. Walk past sculptures, beaches, rock pools and be sure to visit the iconic Te Rewa Rewa Bridge. The track is a great option either for walking, running or cycling.
Brooklands Zoo
A great, free zoo located in Pukekura Park. It's the perfect place to come with a picnic lunch. Safe for children and fully fenced, the variety of animals exceeds expectations for a free attraction – farm animals, monkeys, meer cats, exotic birds, plus lots more.
The Gables (Colonial Hospital)
A wonderful slice of history located in Brooklands Park, The Gables was originally constructed as a hospital, and it has been lovingly restored and now houses local art exhibitions.
Taranaki Cathedral, Church of St Mary
This church is currently closed for earthquake repairs but is an amazing historical building with beautifully appointed stonework. If you are looking for a church service, this is currently being held in the hall across the road.
Clock Tower
An iconic clock tower that plays a melodious tune every hour, there is no access to climb to the top, but you are able to appreciate it from ground level. Looks beautiful at night when it's lit up and only 100 metres from your New Plymouth accommodation.
Todd Energy Aquatic Centre
A great swimming complex featuring pools, hydro-slides, wave machine, dive pool, tots pool, spa pool. The spacious outdoor area is the perfect spot to sit around with a picnic lunch.
Maui Gas Field Visitor Centre
For something a little different learn the story of oil and gas in Taranaki. The pièce de résistance is a replica oil field platform and pictorial explanations of the workings of the Maui Gas installation.
Historic Koru Pa
Koru Pa is thought to be one of the first Maori settlements in Taranaki. Maori tradition identifies that this site may have been built as early as 1000AD. This is a special place that still shows signs of the original infrastructure from the Maori musket wars.
Whitecliffs Walkway
Step out along the five-hour Whitecliffs Walkway. Discover the famous white cliffs and Three Sisters rock formations then walk the hand-hewn Te Horo tunnel. The walkway is closed from 01 June to 30 September
Puke Ariki
A world-class museum and heritage centre on New Plymouth's waterfront. It includes a visitor centre and cafe and is located just close to the Wind Wand.
Tawhiti Museum
Explore the social and technological heritage of early Maori and European settlers. Reputed to be the best private museum in the country, realistic scale models tell the chapters of Taranaki's past.
Gardens of Significance
​Taranaki is home to 17 gardens of national or regional significance; that's about a quarter of New Zealand's total. At all times of the year, dozens of private gardens can be viewed by appointment. Otherwise attend the premier festival of Taranaki's gardens – the Taranaki Garden Spectacular.
Visit Pukekura Park to enjoy the fernery and display houses, as well as a children's zoo, forest walks and row boats.
Pukeiti is internationally recognised for its rhododendron collection set in 360 hectares of native forest or Tupare in New Plymouth and Hollard Gardens in Kaponga are two of New Zealand's finest heritage gardens.
King Edward Park in Hawera features the world's only 'Wendy' statue - the partner to Kensington Garden's 'Peter Pan'.
Egmont National Park
Egmont National Park, which includes Mount Taranaki, offers fascinating outdoor adventures. Hike to the summit or enjoy the Pouakai Crossing day hike. Previous snow and ice climbing experience is required to reach the summit during winter. There are more than 300 kilometres of walking tracks, ranging from ten-minute nature walks to a three-day trek around the mountain. If walking isn't your thing, take a scenic flight over Mount Taranaki.
Between June and October, the Stratford Mountain Club operates the mountain's only ski field, Manganui. Visitors are always welcome.
Captivating coast with deluxe surf breaks
With a coastline that curves from north-facing to west-facing and around to the south, the waves in Taranaki just keep on rolling. Explore one of New Zealand's best surf regions. Cruise Surf Highway 45 to all the top surfing spots or head to Sugar Loaf Marine Park to encounter seals and other marine life. Book sure to book in for a surf lesson with a local expert.
Cape Egmont Lighthouse
The lighthouse is a wonderful spot for photography with distant Mount Taranaki as a backdrop whilst learning about Taranaki's maritime past. The lighthouse will open by appointment.
Taranaki Farmers Market
Every Sunday morning on Currie Street the local sellers and artisans offer their wares. Great local stalls offering - organic meat, preservative free sausages, fruit and vegetables, fresh fish, honey, nuts, coffee, jams etc
Te Henui Vicarage
This is one of the oldest stone buildings in New Zealand; the Vicarage is a very photogenic building and well worth a visit. It's now a place used to showcase the local pottery and if you're lucky enough you may get to throw a pot.
4th Wall Theatre
Head along to view superb theatrical performances. Check out what's on when you stop by.
Self Guided Arts Trail
Embark on a self-guided arts trail and check out local Taranaki talent, workshops, demonstrations and the opportunity to purchase a unique piece of art. Further information - http://oakuraarts.co.nz/all-year-round-self-guided-trail/
Boars Head Mine Walk
This is the spot where locals hoped to strike it rich, for more than 100 years hopeful prospectors dug shafts into the Kaitake Ranges looking for gold. Today a well-marked track leads 20 min into the bush where the first mineshaft can be found.
emacadamia
For something completely different, try the emacadamia experience - from tree to nut paste, salty roasted macadamias, or chocolate coated, they're delicious! Book in for a tour and tastings.
New Plymouth Horse Trekking
Horse riding and trekking in the picturesque landscape of the Taranaki countryside, options include 2 hour, half and full day options.
Mega Bounce Trampoline Arena
A whole lot of fun for all ages, this fun park offers over 60 connected trampolines, dodge ball, a foam pit and a tumble pit.
Naki Nitro Indoor Karting
Fun for the entire family – featuring New Zealand's fastest indoor karts, cadet karts (ages 6-9), racer karts (ages 10+) and dual karts for younger children.
Steam Train Rides
Every Sunday 2 – 4pm (weather permitting) take the opportunity to ride on a scale model live steam train. Operated by New Plymouth Society of Model and Experimental Engineers.
Golf Courses
The region's top course is the championship Ngamotu Links, home of the New Plymouth Golf Club. Taranaki boasts 19 other golf courses, including grass-roots clubs like Urenui, Waverly and Strathmore, each with their own unique natural hazards and a guaranteed view of the mountain.

Bella Vista New Plymouth will happily offer local advice on any of these activities and will gladly facilitate complimentary reservations should an activity require a booking.
Gallery
Deals
Bella Vista New Plymouth is currently offering a great deal for anyone booking a stay during December and January.
SUMMER FREEBIES
Stay with us during summer and recieve a host of FREEBIES! Deal includes FREE breakfast, FREE bike hire, FREE onsite car-parking and FREE and unlimited WiFi. Bella Vista Rewards canalso be earned on this booking. Sign up at check-in.
Call Jim or Rachel to make your booking on 06 769 5932 or try the booking bar below and look for our SUMMER Freebies package.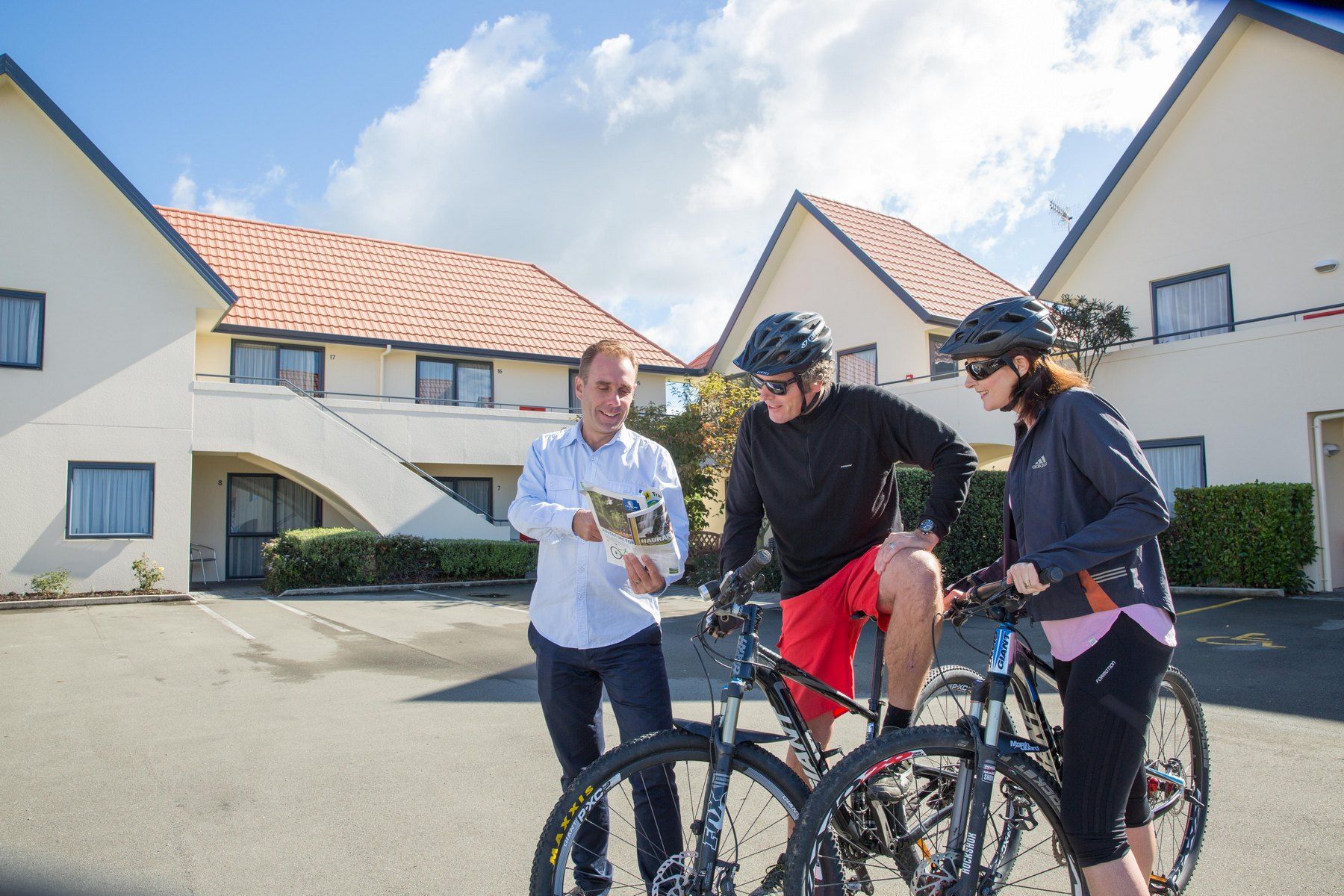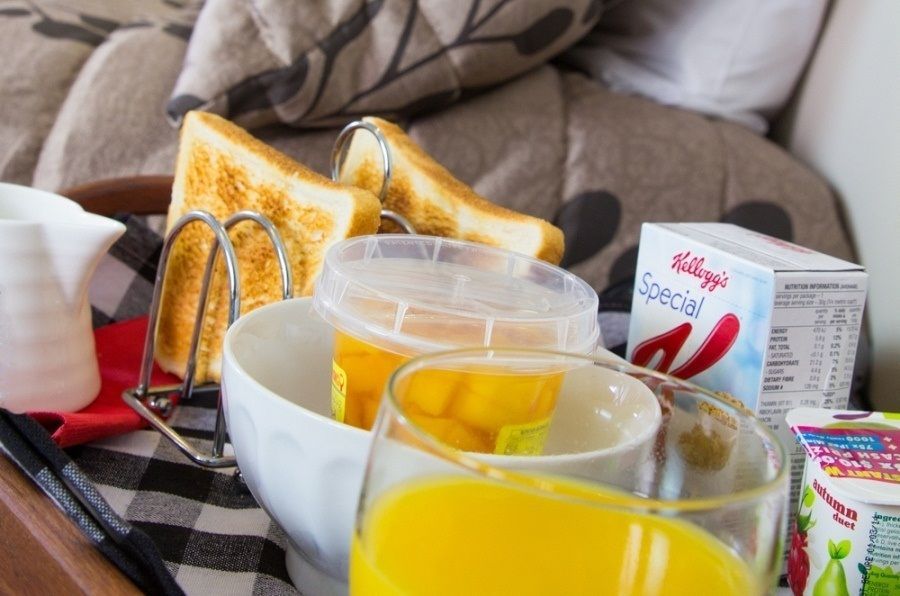 Location
The motel is opposite Len Lye Art Gallery and a few minutes' stroll to our fabulous coastal walkway, Puke Ariki Museum/Information Centre and a wonderful selection of restaurants, cafes, boutique shops and galleries
32 Queen Street, New Plymouth
Travel distances in kilometres to New Plymouth
From:

Gisborne

566 kms

Hamilton

240 kms

Napier

410 kms

Palmerston North

233 kms

Rotorua

301 kms

Taupo

279 kms

Wellington

356 kms

Whangarei

517 kms
Loading