- Great savings on this terrific Easter holiday package.
Franz Josef Glacier Easter Family Package
Starts: 15 February 2017 Ends: 30 April 2017
Day left to grab deal: -448
Mirror lakes, waterfalls, rain-forests, and of course the impressive glacier from which it takes its name all surround Franz Josef. This is a small but delightful West Coast village. There is no shortage of ways to spend your time and at the top of your list must be the spectacular must-do experience, a unique heli-hike on to the glacier itself.
Walks, boating, kayaks, scenic flights or a healthy dose of adventure activity options compliment every visit to this part of Glacier Country. Spend the evening enjoying a well-deserved soak in the hot pools, and relax with food and drinks at the ample selection of restaurants and bars.
Easter Family Package - Franz Josef Glacier
Franz Josef Glacier is a year-round destination with plenty on offer for all ages. Book now and enjoy this great Easter holiday package saving!
This great package includes one night's comfortable accommodation in a one bedroom family unit (sleeps four) at Bella Vista Motel, and a family pass to the West Coast Wildlife Centre to view kiwi in the nocturnal house. This package is worth $330
Easter Kiwi & Bella Vista Accommodation Special price of $295
To check availability or book, check online or call 03 752 0008.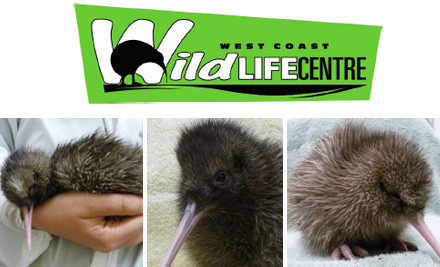 Please note, this package price is subject to availability. Valid for stay during school Easter holidays from Friday April 14th to Sunday April 30th.
Bella Vista Franz Josef one bedroom units offer a queen size bed in the living area and two single beds in the bedroom. The living area has a dinning table, desk and chairs. These one bedroom family units are the ideal family Franz Josef Glacier accommodation for up to 4 people. The facilities in a Bella Vista Family Unit include: A bathroom with a single four jet spa bath with a shower above. The full kitchen includes cutlery and crockery, a bench top oven with two hot plates, microwave, and cooking utensils. Also there is a fridge, toaster, and complementary tea/coffee/hot chocolate, along with a hot water kettle. Ironing facilities, alarm clock / radio, LCD TV & DVD Player, electric heater, telephone and Free Multi Device Wi-fi is also provided. For the cooler nights there are electric blankets on the beds and extra heater in the bedroom and NZ pure wool blankets available for extra warmth.
Bella Vista Motel Franz Josef Glacier
Nestled in the heart of the Franz Josef Glacier Village in the Westland National Park and a short walk to the Glacier Hot Pools and West Coast Wildlife Centre.