- Your chosen event; another great excuse to stay with Bella Vista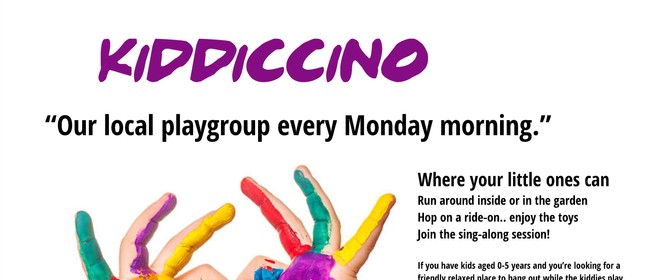 Do you have little ones aged 0-5 years and you're after a friendly place to relax while the kiddies play? Come along! Meet other parents and carers over a good coffee and baking.

Kiddiccino is where your little ones ...
Restrictions: All Ages

From: 16 Mar 2020, 9:45am

To: 21 Dec 2020, 11:45am

Where: Island Bay Presbyterian Church, 88 The Parade, Island Bay, Wellington