- Take 5, relax and enjoy a read...
Check-in on our New Zealand travel blog for latest news, events and updates - along with a splash of personality from the whole team at Bella Vista!
#TrustBellaVista
Explore Fox Glacier: Best things to do
---
Posted by Rob Burnell on
---
Heading to the world-famous Glacier Country on the West Coast? With international visitors in short supply, there's never been a better time to explore this remote paradise than right now. It's not only home to the majestic Fox and Franz Josef Glaciers, but also natural hot springs, alpine walks, stunning views of New Zealand's highest peaks, hearty food, even a resident seal colony! While the guided glacier experiences are awesome, a tour booking is dependent on conditions so plan a 2-3 night stay to outsmart the West Coast weather. With so many great things to do in Fox Glacier, here's our two-day guide to the region's best attractions.
Day One:
Explore the Fox Glacier Valley Walk on foot
Start your visit by hiking one of the best short walks in Fox Glacier. This popular scenic track meanders along the south bank of the Fox River through ancient rainforest before ascending gently up the valley to the Fox Glacier Viewpoint. On a sunny day you'll enjoy wide views up the valley towards the icy glacier. Add this two-hour hike to your 'what to do Fox Glacier' list because best of all, it's free!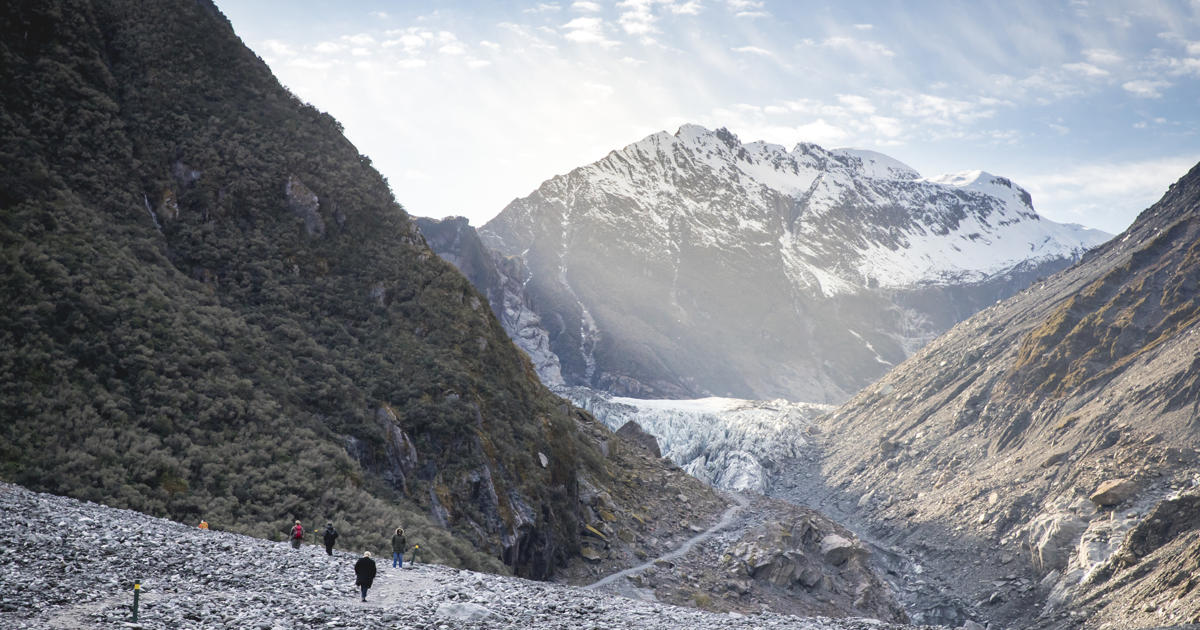 Take to the skies with Fox Glacier Guides
Go next-level adventure by taking a helicopter hike up to the West Coast's largest and least crowded glacier. After a jaw-dropping chopper ride to a pristine landing spot on Fox Glacier, top-rated local guides will reveal spectacular ice caves, arches, tunnels, and the melt-river from the hidden Victoria glacier. You might even be greeted on arrival by a flock of native keas. Each 3-hour excursion is a wondrous exploration of this slowly retreating natural wonder, impacted by our warming planet. A Fox Glacier Guiding Heli Hike over ice-in-motion will be a once in lifetime experience.
Wine and dine at Betsey Jane
While a relative newcomer, Betsey Jane has already garnered a five-star reputation as the best restaurant in Fox Glacier. In fact, delighted visitors reckon this spot could hold its own in the big smokes of Christchurch or Wellington with its fantastic food, friendly staff, and modern stylish setting. If the likes of seared blue cod, creamy salmon risotto or a lamb and beetroot salad appeal, then head here for dinner and an impressive wine list too.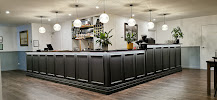 Day Two:
Wander around Lake Matheson (1h 30 min return)
After breakfast, take a 5-minute drive from the motel to this instagram-famous spot. Probably the most photographed lake in New Zealand, Lake Matheson, named after a pioneering cattle farmer, is renowned for its perfect chocolate-box reflections of New Zealand's highest mountains – Aoraki Mt Cook and Mt Tasman. Visitors the world-over are entranced by the Lake's serene mirror views of the Southern Alps, a natural result of organic particles leached from the surrounding forest floor. If your heli-hike's postponed, a visit to Lake Matheson is what to do in Fox Glacier when the weather doesn't play ball.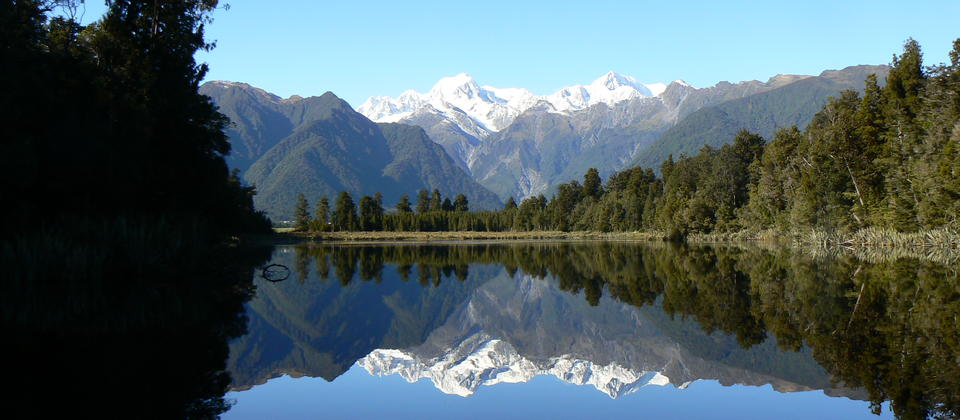 Head out to Gillespies Beach and the Seal Colony
A short drive west of Lake Matheson is Gillespies Beach, an original gold mining settlement. Today it offers five walks Fox Glacier locals love to do, ranging from five minutes to a three hour return track to view the seal colony at Galway Beach. While seals are the star-attraction here during winter, this rugged and remote beach also provides stunning views of the wild Tasman Sea, beautiful summer sunsets and misshapen driftwood for avid fossickers. The only thing to avoid here are the pesky sandflies so pack the insect repellent and come prepared to swot and slap.
Refuel at Mathesons Café
Rated one of the top restaurants in Fox Glacier and the 'best lunch spot for miles', Matheson's is a stylish all-day café serving up great food, coffee and unsurpassed views of Mt Cook and Mt Tasman. Sit outside in the sunshine and tuck into their mushroom pesto eggs Benedict, 'big brekkie' or the local venison bacon burger, with chutney and fries. The cabinet food is all freshly baked on site and includes deli-style sandwiches, cakes, savouries, and salads. This is a great way to break up a long road trip and recharge before walking around beautiful Lake Matheson. A warning however, after strolling around the lake, you'll probably be tempted to return for more mouth-watering morsels!