- Take 5, relax and enjoy a read...
Check-in on our New Zealand travel blog for latest news, events and updates - along with a splash of personality from the whole team at Bella Vista!
#TrustBellaVista
Family fun in Palmerston North
---
Posted by Rob Burnell on
---
Travelling with children can often be a challenge, especially if you're not sure how you're going to entertain
them for days on end! But rest assured, there are plenty of fun things to do in Palmerston North that will
absolutely delight children and probably put smiles on the faces of adults too. Read on to discover the four
best kids activities in Palmerston North that have been frequently tried, tested and given the big 'thumbs up'
by our youngest guests…

Lido Aquatic Centre
The Lido Aquatic Centre is one of the best kids activities in Palmerston North for water babies! The indoor
hydroslides and outdoor water park (closed during winter) will have children entertained for hours. There's
a lazy river, inflatable toys and diving pool, and a café available with a range of hot and cold food options. If
you're really organised, you can even bring in your own food for a picnic or to cook up on the BBQ. Kids
keen but you're not sure if it's quite swimming weather? The indoor pools are heated, and there's also a
spa and sauna available if you're really feeling the chill.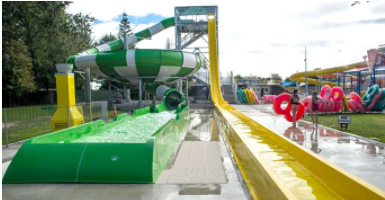 Cloud 9
Cloud 9 trampoline park is a one of the ultimate fun things to do in Palmerston North, and it's a great one
for those dreaded rainy days! All ages are welcome here—there's a special toddler and baby play are, a
zone for under fives and a full-size Olympic trampoline for the big kids. Parents and caregivers love Cloud 9
because they can sit back and enjoy a coffee with a view of the entire park while they watch the children
burn some serious energy. It's not just trampolines here either—there's a ninja assault course, climbing
wall, rolling log, tumble tracks and an arcade too!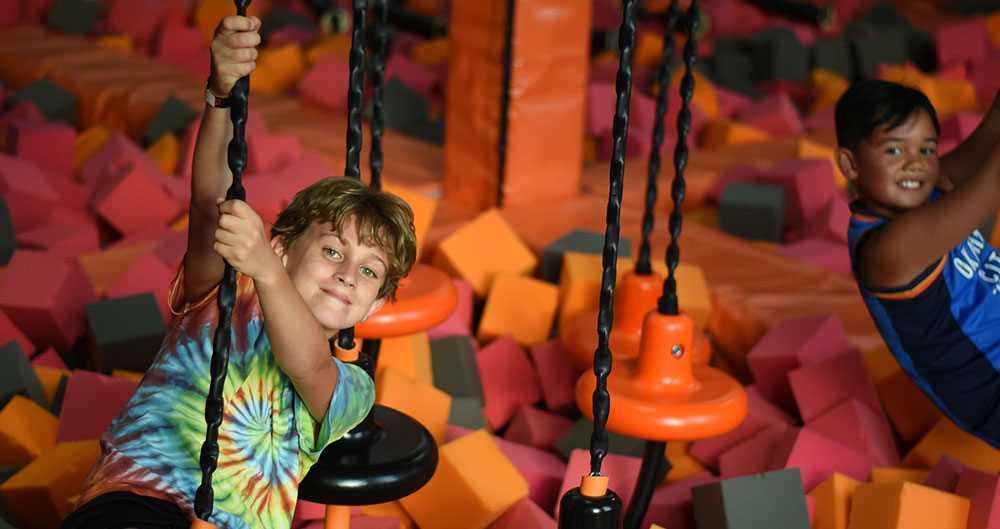 Victoria Esplanade
Looking for free things to do in Palmerston North? There are so many activities on offer at the Esplanade,
we're not quite sure where to start! You could easily bring a picnic and set up here for a full day of family
fun. Begin at the enormous playground which caters wonderfully for kids for all ages, then take the wheels
over to the junior road safety park and watch the children pedal or scoot their away around the miniature
road, learning about road rules and safety as they go. If it's a hot day, make your way to the paddling pool
and let the children cool off while you sit and enjoy the colourful surrounding gardens. Then finish your
esplanade experience with a ride through the grounds on the scenic miniature railway.

Robertson Holden International Speedway
Kids activities in Palmerston North aren't that hard to find, but this one is a real novelty for those into cars,
noise and dirt! The speedway season runs from October to April and races start from about 6.30pm on
Saturday nights. Watch a range of different stock cars scream their way around the track in spectacular
fashion, skidding, sliding and squeezing their way through the pack to be crowned the winner of their race.
If you're lucky there might also be a demolition derby on the night—where the last car standing is the
winner! Crashing is encouraged, so watching this is a real blast for the kids. No matter what's on the
program, we recommend bringing earmuffs for the little ones… To say it gets loud is an understatement!