- Take 5, relax and enjoy a read...
Check-in on our New Zealand travel blog for latest news, events and updates - along with a splash of personality from the whole team at Bella Vista!
#TrustBellaVista
A love affair with Gisborne
---
Posted by Bella Vista on
---
Gisborne's got us hook, line and crayfish pot! To say that we enjoy visiting Gizzy (affectionately named by the locals) is an understatement - we love it! It's one of those places that is off the main tourist radar and that's what makes it that little bit special.
This infatuation started not because of Gisborne's famous Rhythm and Vines music festival - don't get us wrong we still love dancing along there, but because of its staunch, unfailing sense of self. It is a town that is bursting with pride about its history, its people and what it offers visitors to the region… and proud it should be.
Visitors choose to come to Gisborne - it's not really a place you'd pass by otherwise. It's an enjoyable 6-hour drive from Auckland, 3 hours from Napier or 7 from Wellington. There are also daily direct flights out of Auckland and Wellington if a drive like that is not your thing.
But what to do when you arrive? Aside from the kaimoana (seafood) that is out of this world, there's so much to see and do in Gisborne you could easily stay up to a week. From surfing to wine tasting, Stingray feeding to Maori culture - why not try out a couple of these wonderful options next time you visit?

Surfing
Hands down one of the best places in NZ to learn to surf, with a number of surf schools to choose from you'll be hanging 10 with the best of them in no time. Lessons are available anywhere from 1 lesson through to week long options, so pick the level you want to get to and go for it! Two of the popular schools in Gisborne are: WOW Surf School and Surfing With Frank.

Rere Rockslide
Yes you read correctly, a 60m long natural rock slide. Pack your wetsuit, tyre inner or boogie board and prepare to have some serious fun. Rere Rockslide is located about 50km out of Gisborne so make a day trip out of it, there's also a great swimming hole and picnic area here. PS don't mistake Rere Falls for the rockslide and attempt to slide over these! Rere Falls is situated a short distance away and quite impressive in its own right.

Dive Tatapouri
A once in a lifetime experience to snorkel with and feed Stingrays. These graceful and gentle sea creatures are often misunderstood and feared, but joining in with a Dive Tatapouri adventure will change your perception forever. Your time on the reef may also see you getting up close with Yellowtail Kingfish, Trevally, Kahawai, Crayfish, Octopus or Conger eel.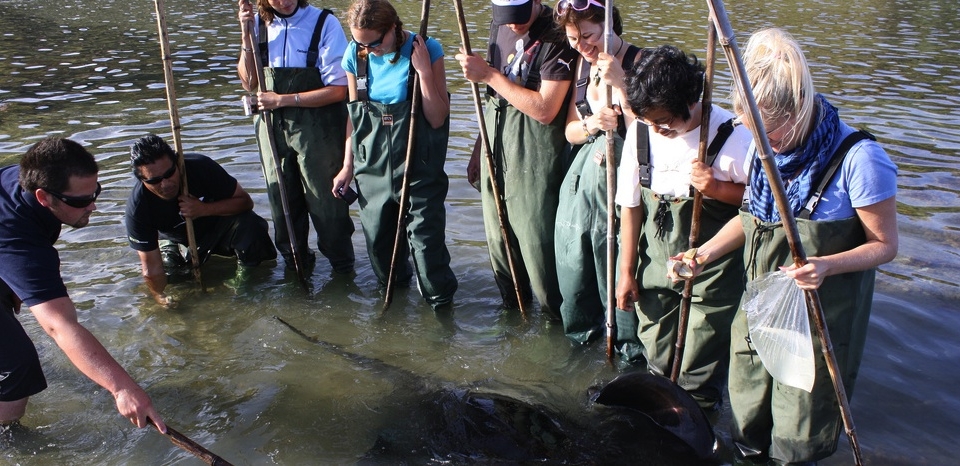 Gisborne Wine Centre
Find out all you need to know about the local wine scene at Gisborne's most comprehensive wine seller and tasting room. Once you've decided on your favourite drop relax with a glass of it paired with some delicious food overlooking the harbour. If you'd prefer to get out to the wineries themselves there are a number that are well worth a visit, Ashwood Estate, Bushmere Estate, Hihi Wines, Milton Vineyards and Winery just to name a few.

Tairawhiti Museum
A great place to visit and gain an understanding of the local history and culture. The museum provides a fantastic collection of Maori artifacts, sculptures, carvings and also an insight into Gisborne and the way it used to be through a series of old photos. The hosts are friendly and inviting and love to share their knowledge.

East Cape Lighthouse
Now this is something pretty amazing. Get up early and be one of the first people in the world to see the new day in. The lighthouse is located on a walking track at the top of Otiki Hill. We may have neglected to mention that it's 700 steps to get there, but the views more than make up for that at the end. After the sunrise check out some of the gorgeous beaches on the way back to town.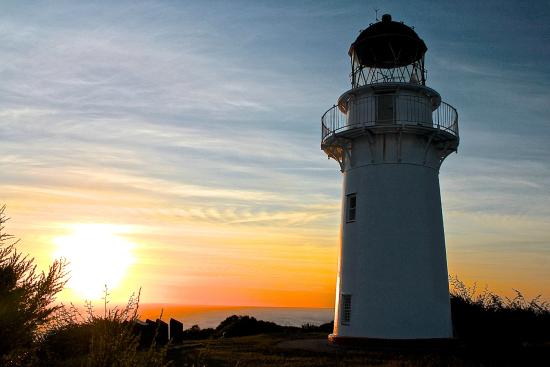 Rhythm and Vines
It would be remiss of us not to mention the super popular Rhythm and Vines annual music festival. Jam-packed full of both international and NZ artists, it's a crazy old time at Waiohika Estate – and the people come to party. Plan your visit in for late December for this one and book into Bella Vista Gisborne early as we book out well in advance!
Not that we're biased but the best place to stay when seeking out Gisborne accommodation is Bella Vista Motel Gisborne. The fact that it was recently awarded the 2017 Trip Advisor Traveller's Choice Award for 14th Top Bargain Motel speaks for itself although we prefer to think of it in terms of value, not bargain.
Located right in the heart of it, close to town, the airport and everywhere you need to be. Owners Frik & Marise are experts in pointing people in the right direction and providing the very best stay you can have.
So step off the beaten track and see the new day in at Gisborne - we hope you'll love it too.