- Take 5, relax and enjoy a read...
Check-in on our New Zealand travel blog for latest news, events and updates - along with a splash of personality from the whole team at Bella Vista!
#TrustBellaVista
Ideas for a weekend break to Hanmer Springs
---
Posted by Bella Vista on
---
Living life in 2017 can sometimes take its toll, whatever your stresses – work, children or busy lives, a weekend getaway can help make all these worries seem like a distant memory (if only for the weekend!).
If you're looking for the ultimate relaxation weekend, then it's hard to go past the alpine spa village of Hanmer Springs. Located in the South Island of New Zealand, only an hour and a half scenic drive from Christchurch, Hanmer Springs is one of New Zealand's most picturesque settings. Offering nature, relaxation and some pretty sensational scenery.
Hanmer is a very special place that we'd love to share with you. So if you're serious about needing some time out, then this is the spot for you! You'll enjoy staying at the Bella Vista Hanmer Springs; Steve and Julie are the hosts with the most and previous guests rave about this Hanmer Springs accommodation option - that's why we see so many repeat visitors year after year! We consider the Bella Vista as the very best of Hanmer Springs motels offering great value for money, comfortable, quality rooms are guaranteed and the location is spot on, close to town the hot pools and world-class dining options.
Many choose this location to do absolutely nothing - possibly apart from a game of tennis on the onsite court - just rest up, read a book and stroll around the village. If that's your ideal relaxation then boxes are ticked, if you need a little more to see and do, take a read below: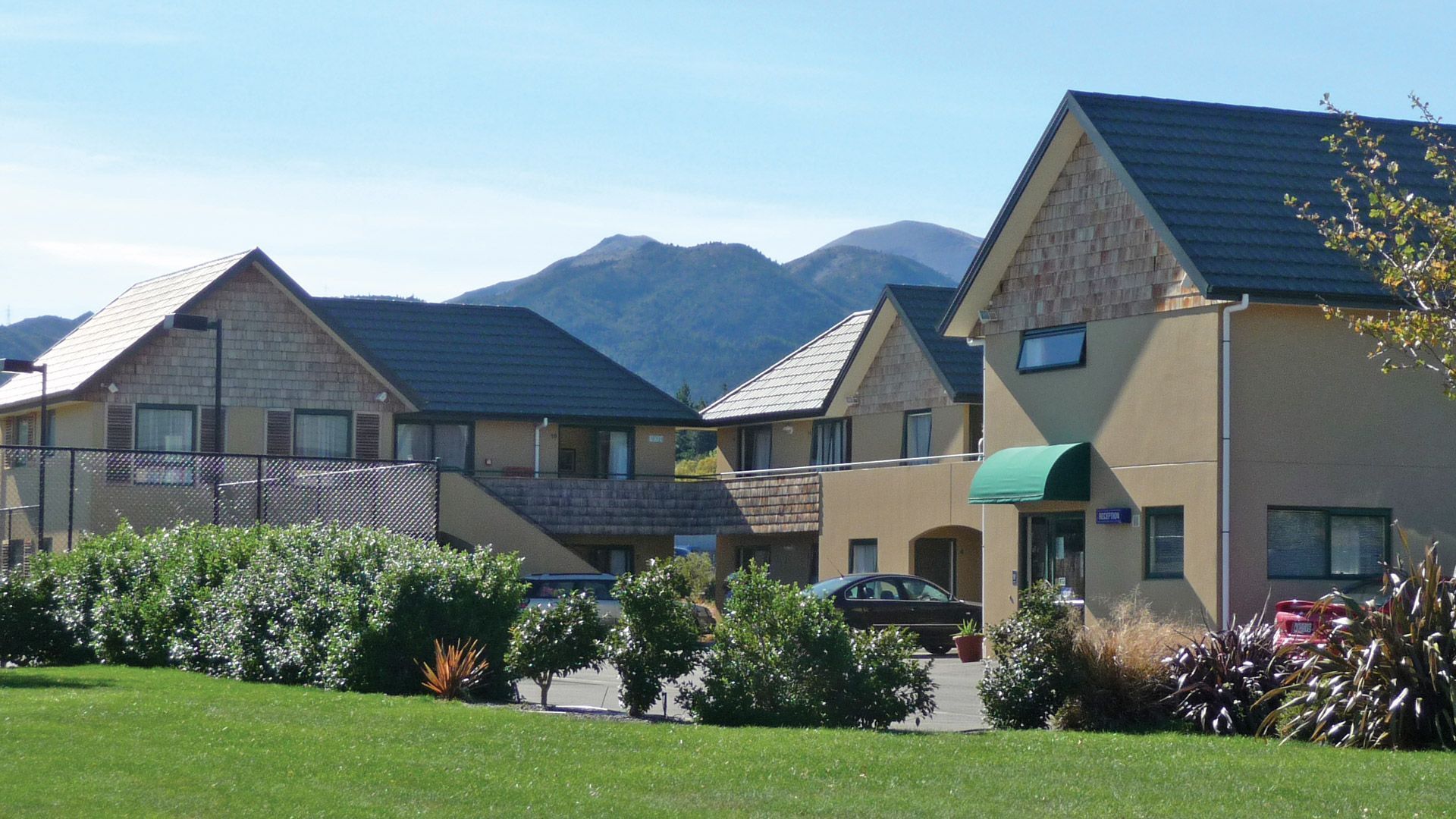 Hanmer Springs Thermal Pools & Spa
Award-winning Hanmer Springs Thermal Pools & Spa is set in a fairytale-like surroundings. In every direction you look, it's native forests or mountains. The minerals and thermal properties of the water will work wonders on your body, easing away your stresses and providing your body with some much-needed attention.
The pool complex offers an array of spa treatments for those wanting additional pamper time, and the children are kept busy with family pools, a water playground, activity pools and a hydroslide.
An added bonus to your visit to Hanmer during winter is the spectacular snow-capped mountain backdrop.
The Great Outdoors
Getting back to nature can reap all kinds of de-stress rewards, there are no bosses, deadlines or meetings, just forest and birdsong as far as the eyes and ears can reach.
Walking/Hiking
You're spoilt for choice with walking trails around Hanmer, from short walks through to full day hikes or longer. A couple of popular ones are: Conical Hill Short Walk (1 hr) A great option for visitors as it offers spectacular views when you reach the top, the trail is pretty and well maintained and there is a picnic table at the summit where you can unpack the sandwiches and take it all in.
Another enjoyable walk is the Waterfall Track (2.5 hrs return) this is a medium fitness level walk that sees you climbing steadily through the forest towards the impressive 40+ metre high Dog Stream Waterfall. This walk is a little harder, but the spectacular falls when you get there to make the effort worthwhile.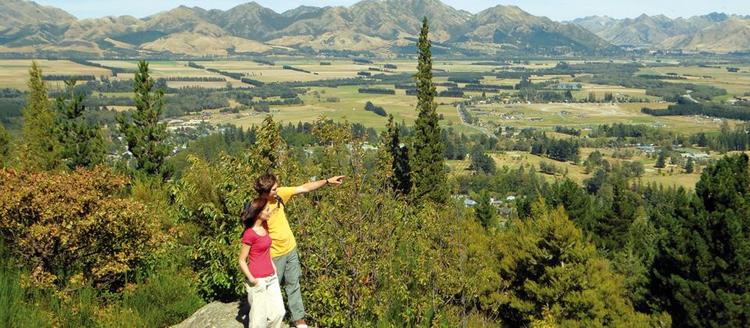 Mountain Biking
The terrain of Hanmer Springs basin makes it ideal for those interested in mountain biking. There are a number of cycling trails through the forest from beginners through to experts and also options for those keen on doing some backcountry tracks. If you pop into the i-SITE when you get there, they'll be happy to provide all the information you need and also point you in the right direction for hiring bikes and gear.
Adventure
People find relaxation in all kinds of different ways, for those, a bit more adventure focused Hanmer has it all – jet boating, quad biking, rafting, canoeing, bungy jumping, extreme paintball, the list goes on and on.
Shopping
There's nothing like a spot of retail therapy to help calm the body and mind, from clothing, jewellery, arts and crafts or souvenirs, Hanmer Village offers a lovely collection of boutique shops to keep even the fussiest of shoppers happy. p.s. the fudge at the Decadent Fudge Co is out of this world!
Dining Out
This small village of only about 1,000 permanent residents offers a phenomenal amount of places to eat and drink. From take away options and casual dining through to fine dining experiences there's something to keep everyone happy. Here's our pick for dining:
Best Takeaways: Coriander's Restaurant - If you want delicious Indian food to take back to the motel, this will hit the spot.
Best Café: The Powerhouse Café - A café situated in a historic hydroelectric power station, with a fun vibe and great menu.
Best Bar: Monteith's Brewery Bar Hanmer Springs - Great food, friendly service and a wonderful place to sit back and relax.
Best Restaurant: Malabar Restaurant - people sing the praises of this Asian fusion restaurant; you'll want to go back again and again.
As you can see, Hanmer Springs is the ideal choice for those that want an escape from day to day life, just for a little while. Give us a call on 0800 BELLA VISTA and we'll help arrange a relaxing getaway that will give you the boost that you need. But be warned, you may find yourself coming back again and again. Bella Vista Motel Hanmer Springs would love to welcome you.