- Take 5, relax and enjoy a read...
Check-in on our New Zealand travel blog for latest news, events and updates - along with a splash of personality from the whole team at Bella Vista!
#TrustBellaVista
Journey to Edoras
---
Posted by Bella Vista on
---
'YOU SHALL NOT PASS!'
Sir Ian McKellen helped blur the distinction between a fantasy land and New Zealand's very real rugged landscapes. "Middle Earth is a real place and it is New Zealand ," he would say:
This stunning location in Mid Canterbury is the backdrop for Edoras, the capital of Rohan and New Zealand is home so come and see it for yourself! You will feel the stress unwind as you make your way into the hills and simply let the vista blow your mind away.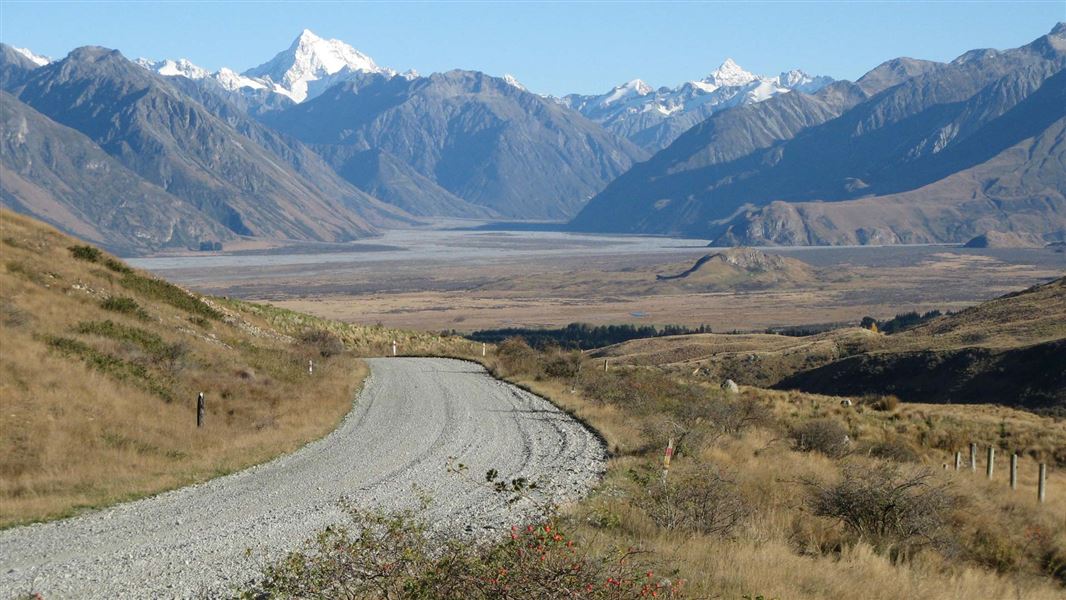 Take a one and a half hour drive from your Ashburton accommodation, take a picnic, climb Mount Sunday, a low, rounded hill shaped by a glacier, and you have arrived. This was the site of Edoras in the Lord of the Rings movies. Feel the awesome power of the landscape, and imagine how the fantasy unfolded in front of these amazing vistas. We can't recommend it enough.
The road to Mount Sunday is well signposted from Mount Somers on State Highway 72. This road takes you directly to the small settlement of Lake Camp and Lake Clearwater and then further onto Mount Sunday. The last section is a well maintained gravel road and be aware you will lose cell phone coverage just after Mount Somers. Perhaps that's not a bad thing . Make sure your car is filled with gas and you have supplies with you for the day as there are no shops of service stations from from Mount Somers onwards.
If you are travelling up this way in summer, you might also want to consider taking a dip in Lake Camp on the way or upon your return from your tramp. The lake has a roped off area and beach for swimmers and is a perfect spot for your picnic. In the winter these lakes can freeze right over and the locals go ice skating. Whatever the season, you will be stopping every 10 minutes to take another photo.
Once you have arrived at the Mount Sunday car park, it is a short walk on the well formed Mount Sunday track, but still a good pair of shoes is our advice. You'll eventually cross a walking bridge as your ascent begins. It is a short sharp climb but is easily manageable for most people. Once at the top the views are awesome and you will get a wonderful Bella Vista (beautiful view) of the surrounding snow caped mountains and the tussock valley floor.
Upon your return back toward the Ashburton Lakes, there is another hidden gem you will be glad you discover. Look for the Hakatere Heron Road and follow it to the The Hakatere Conservation Park. This is a beautiful part of New Zealand and we encourage everyone to come and explore. It's more of the beaten track, but the scenery is every bit impressive.
There is so much more to see including a historic building at Hakatere corner, several picturesque lakes and heaps of mountain views. There are many walks and mountain bike tracks to explore and if you love fishing, a brown trout or rainbow is yours to take from many of the lakes.
Are you excited to visit our backyard? Book Bella Vista accommodation Ashburton as you enjoy this very local Middle Earth adventure. Michelle is more than happy to give you a map and send you on your merry way with all the advice you need.
Bella Vista Motel Ashburton looks forward to hosting you and showing you our local Lord of the Rings country.