- Take 5, relax and enjoy a read...
Check-in on our New Zealand travel blog for latest news, events and updates - along with a splash of personality from the whole team at Bella Vista!
#TrustBellaVista
New Zealand Glaciers - Up Close and Personal
---
Posted by Bella Vista on
---
We are lucky enough in New Zealand to have some pretty amazing places to visit, one absolute highlight is located on the West Coast of the South Island, and is aptly named 'Glacier Country'.
The undeniable heroes of this region are Franz Josef Glacier and Fox Glacier, commonly referred to as the most accessible rivers of ice in the world.

Franz Josef Glacier
At 10 km long, beginning at an elevation of about 3,500 metres (11,500 feet) at the tops of the Southern Alps, and descends into rainforest close to sea level. This glacier offers the rare opportunity to experience a dynamic glacier in a temperate (moderate) environment, located within easy driving and walking distance from the main highway.

Fox Glacier
The Fox Glacier is 12km long and travels down the Fox Valley from the peaks of the Southern Alps through temperate rainforest, turning a corner before terminating 250 metres above sea level. Fox Glacier is the longer and the faster moving of the two famous West Coast glaciers.
The great news is exploring these glaciers can be done easily and in a number of different ways. From guided walks through to glacier heli hikes and ice climbs. Depending on your choice, you have the ability to do what very few people get to do, reaching the terminal face, climbing through crevices and exploring ice caves. A glacier encounter is a highlight for all of those lucky enough to experience it, and one we can't recommend highly enough.
There has been a lot of talk over recent times of climate change and how this will have a direct effect on glaciers worldwide. Therefore there is no better time to get out there and see for yourself a very spectacular part of our country.
Aside from the glaciers, Glacier Country is home to a raft of activities and sights. Lake Matheson (the mirror lake), kayaking, boat cruises, a kiwi incubation unit, Glacier Hot pools, plus lots more – so ensure you allow enough time to soak up all you can.
If you haven't been yet, get down to Glacier Country and tick it off your bucket list. Bella Vista Motels have two fabulous properties for people looking for Franz Josef accommodation or Fox Glacier accommodation options.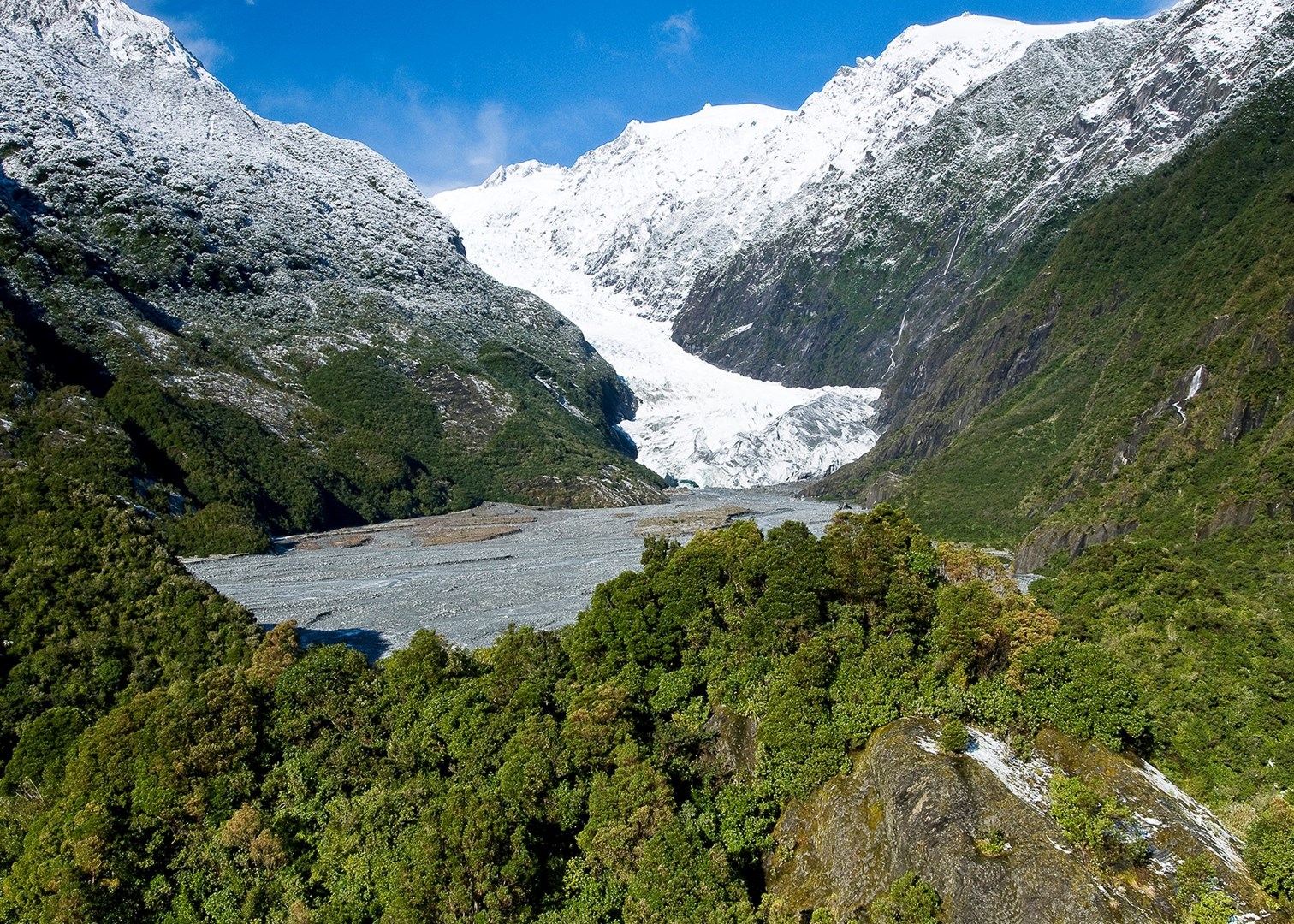 Bella Vista Motel Franz Josef Glacier
Located in the heart of Franz Josef Village, offers quality, warm and comfortable accommodation with the shops, restaurants and bars right on your doorstep. Adam and his team will look after you and help with any questions or assistance you need for getting out to the glaciers.

Bella Vista Motel Fox Glacier
Centrally located in the quiet main street of Fox Glacier Village. Enjoy all the amenities in close proximity plus the onsite spa and BBQ facilities are much appreciated after a day exploring the glaciers. Bill and Jill are extremely helpful and provide a warm and welcoming environment for all their guests.
With the West Coast of New Zealand having so many gems, we couldn't fit everything we wanted into one blog post. Check back in in the coming months for information on the other areas you can explore with Bella Vista Motels.
---------------------------------------------------------------------------------------------------------------
Bella Vista Franz Josef Glacier is currently running a terrific Easter package. Head to the Bella Vista deals page for more information.