- Take 5, relax and enjoy a read...
Check-in on our New Zealand travel blog for latest news, events and updates - along with a splash of personality from the whole team at Bella Vista!
#TrustBellaVista
Oamaru Family Getaway
---
Posted by Bella Vista on
---
Ever wondered why Lonely Planet named Oamaru "the coolest town in New Zealand"! Well pack up the kids and come and find out with a fantastic family weekend away.
Oamaru is the largest town in the Waitaki district and its only 1.5 hours drive North from Dunedin or 2 hours drive South from Ashburton. There's a lot here to keep the family entertained offering everything from quirky fun family activities, steampunk curiosities, adventure, natural attractions, and wildlife right on its doorstep.
Start your journey by booking your Oamaru accommodation with Bella Vista motels. The Bella Vista Oamaru is the closest motel to the town centre, including cafes, restaurants, shops and the historic Victorian Precinct. The motel offers different room options including one bedroom family units with full kitchen facilities and bath - perfect for families of up to 3 children. The Bella Vista Oamaru also has safe off-street parking, so you can leave the car and explore on foot or bring bicycles or kids scooters – a great way to get around having an adventure at the same time.
Here are our top 10 things to do and see around Oamaru. Check them out and start planning your visit!
1. Steampunk Playground
No trip to Oamaru with kids is complete without visiting the Steampunk playground, located down on the Esplanade by the waterfront. It's a fantastical playground with art and sculpture incorporated into the play equipment. Watch your children delight whilst on swings that have a giant penny farthing as part of the frame or whooping as they come down the twisting tube slide or flying fox, climbing on the armoured elephant hut or getting dizzy in the giant hamster wheel. There is also a newly constructed learners' bike park there too. Both toilets and The Galley café are next to the playground, so you can grab a coffee to go, or a bite for lunch when hunger starts to reel the kids in.
2. Oamaru Victorian Precinct
Step back in time as you wander through the historic Victorian precinct, containing NZ's largest and best-preserved Victorian architecture. Today they house a mix of fascinating vintage clothing shops, galleries, cafes, new and traditional crafts, a bakery, bookbinders, an old-fashioned lolly shop and a great ice-cream shop for a little indulgence.
For a bit of fun, get the whole family dressed up in Victorian clothing and have your picture taken!
On Sundays, the precinct is buzzing with the Oamaru farmers market. You can pick up some yummy treats for a picnic lunch in the gardens.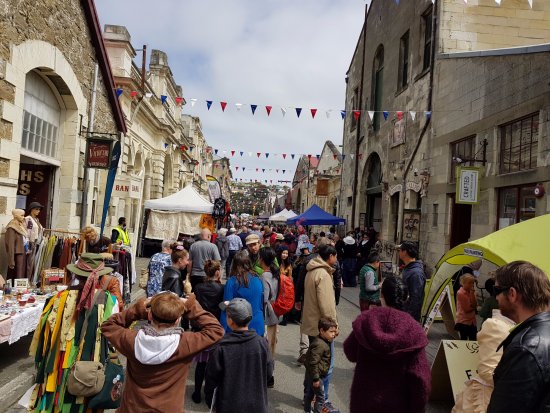 3. Oamaru Public Gardens
The Oamaru Public Gardens are among the oldest in the country and are well worth the visit. There are many features to interest anyone including a children's playground, a wonderland garden, fountain, display house and fernery. Find yourselves an idyllic spot for a picnic lunch and where the kids can enjoy the space.
4. Whitestone City
Nestled in the heart of Oamaru's Victorian Precinct, Whitestone City offers a unique, fun and interactive heritage experience for all the family. Get a glimpse of what life was like in the early colonial days by strolling down the replica Victorian streetscape, check out the merchants of the day, a schoolroom complete with slates and schoolmistress, play old-fashioned games in the dimly lit saloon, and take a ride on a penny-farthing carousel.
5. Oamaru Blue Penguin Colony
The Oamaru Blue Penguin Colony is Oamaru's largest tourist attraction. Back in the early 1990s, a colony of penguins moved into the disused rock quarry not far from the historic precinct. This prompted a group of volunteers to set up and help make the area a suitable breeding habitat and provide guided tours.
Come and see the penguins in their natural habitat! Tour the facility during the day learning more about the penguins, play and discover in the brand new children's area, before heading outdoors to explore the penguins' nesting environment. Come back for the night viewing and watch the penguins returning home from their day fishing. From a seated grandstand with a live commentary, you can see the Penguins make their way onto the beach, up to a stony ramp, and cross into the Colony.
6. Oamaru Steam Train
If you happen to be in Oamaru on a Sunday, then a must do is a trip on the steam train that runs between the small railway station in the historic precinct and a terminus at the harbour close to the little blue penguin colony on Sundays.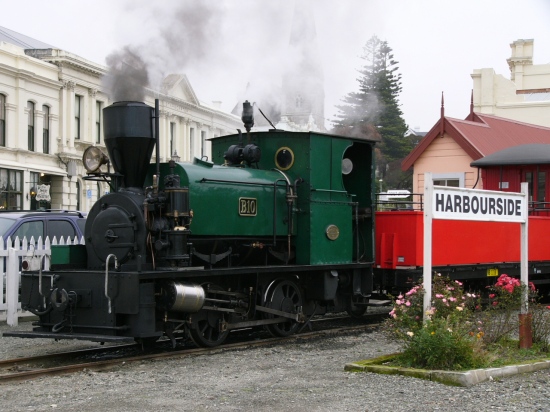 7. Steampunk HQ
From the moment you enter this crazy, quirky museum you are immersed in a futuristic version of 19th century Victorian England, a dark post-apocalyptic vision of an alternative future. A full-scale train engine sits proud at the entrance ready to spit fire and billow smoke. Inside you are met with an array of contraptions, sculptures and bizarre machinery from vintage dentist chairs to a flickering doomsday clock whilst accompanied by audio-visual installations. There are plenty of hands on exhibits to fascinate the kids and parents alike – have a go on the metagalactic pipe organ and checkout The Portal, a mirrored room of glowing lights. Stepping out into the yard you are met with a collection of old planes, trains and automobiles, in various states of steampunk conversion. The kid's imaginations can go wild in here!
8. Moeraki Boulders
When staying in Oamaru, it is worth a visit to these famous large spherical "stones" that are scattered on a stretch of stunning Koekohe Beach near Moeraki just 30 minutes' drive away on the Otago coast. These boulders are concretions, which have been exhumed from the mudstone enclosing them and concentrated on the beach by coastal erosion. Local M?ori legends explained the boulders as the remains of eel baskets, calabashes, and kumara washed ashore from the wreck of Arai-te-uru, a large sailing canoe.
9. Oamaru Lookout
Head up to the lookout park and enjoy the spectacular views over this beautiful seaside town. If you are feeling adventurous there is a walkway. If's it's a fine day pack some morning tea or picnic lunch.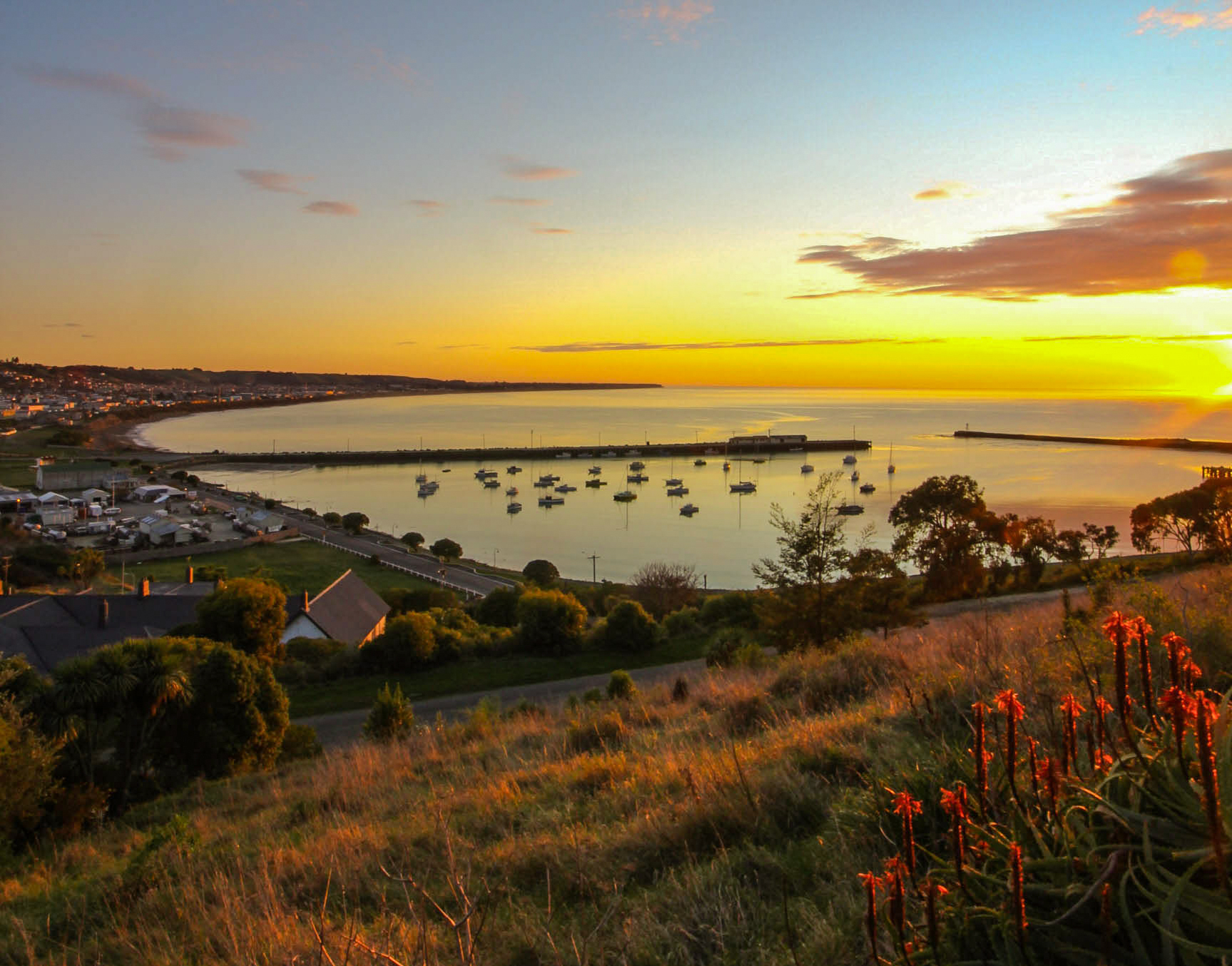 10. Totara Estate
A historic farm situated in beautiful North Otago countryside just south of Oamaru, Totara Estate played a significant role in New Zealand's history. Birthplace of the frozen meat industry, it changed the course of farming in NZ forever. Open from September to May, the farm consists of men's quarters, stables, granary, cookhouse and slaughterhouse. Displays recollect farm and domestic life on the estate during Victorian times. Hear stories of swaggers, farm hands, the Chinese cook and a cartoonist. The kids will love to feed the sheep, dress up in Victoria costumes or play old-fashioned games. Top this off with 'smoko' in the cookhouse of tea and scones , then browse through the gift shop.
We look forward to hosting you in Oamaru! Search now on the Bella Vista website.