- Take 5, relax and enjoy a read...
Check-in on our New Zealand travel blog for latest news, events and updates - along with a splash of personality from the whole team at Bella Vista!
#TrustBellaVista
Summer in Lake Taupo
---
Posted by Bella Vista on
---
Long summer days at Great Lake Taupo are abuzz with water-skiers, boats, kayaks, and swimmers. With warm and settled weather, make sure you get out of your Bella Vista Taupo accommodation and have endless fun on the lake!
The trout-filled lake is a world renowned fishing paradise. Charter a fishing boat and drop your line, we are sure you will catch some trout. Most of the charters are happy to clean your catch and even smoke the trout for you! So not just a great day out and dinner to take home.
If you are looking for something even more relaxed and leisurely, jump on board one of the lake cruise operators. You have the option to choose from a steamboat, catamaran, or even a sailing boat. All of them will take you across the lake to Mines Bay to view the famous Taupo Maori Rock Carving Ngatoroirangi was completed as recently as the late 1980s. Towering 10 metres high from the water, the carving is an absolute must-see.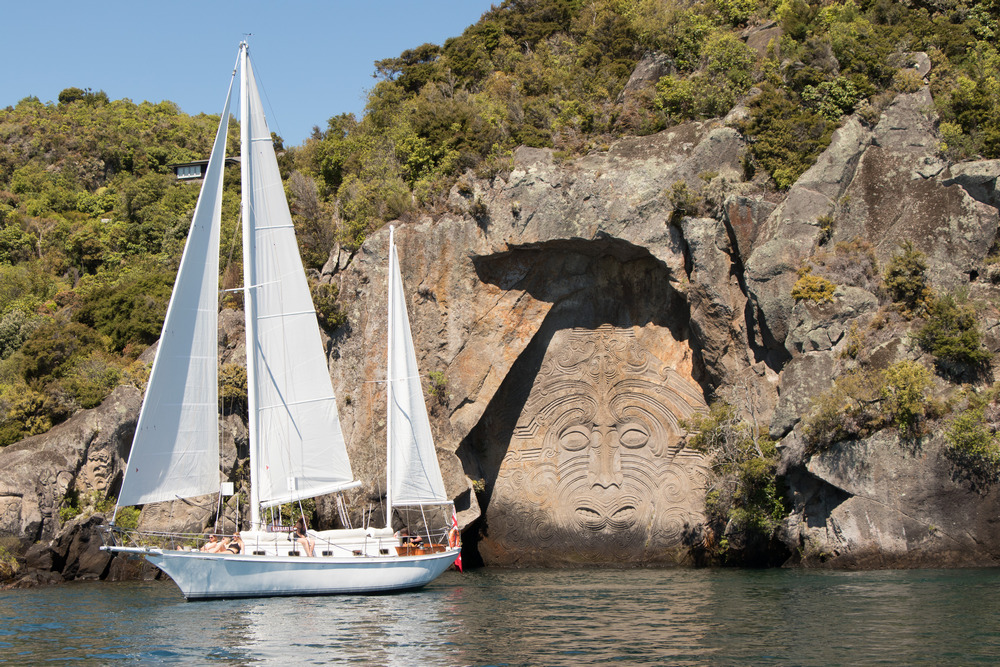 One of the most popular water activities on the lake is kayaking. The Mines Bay half-day tour will suit those with the energy to paddle and will offer the benefit of getting closer to the water and nature. For families or for someone who wants a slightly less energetic paddle, join Canoe & Kayak on the Waikato River Float where you will gently coast along with the river current.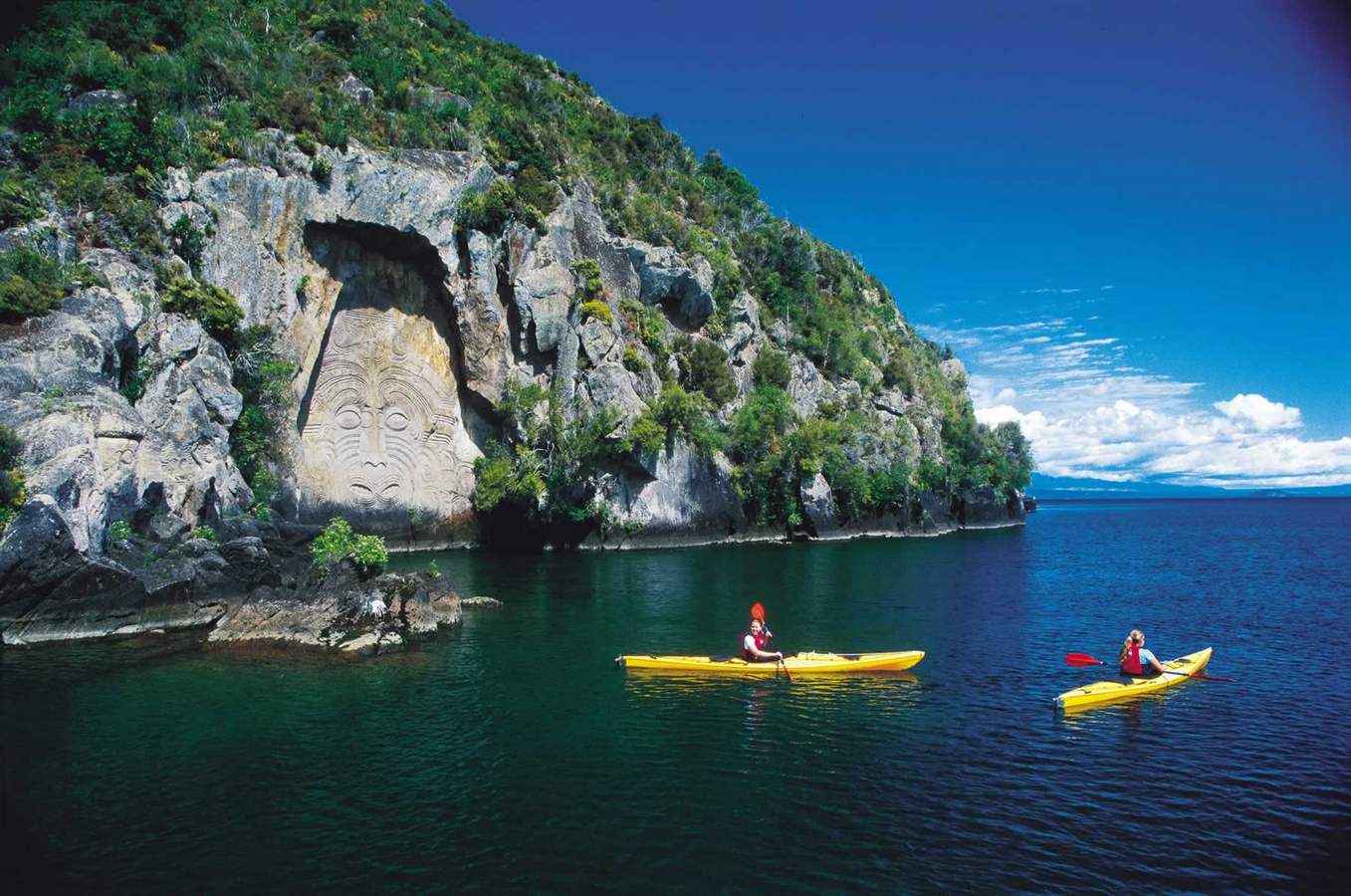 If you are after some water activities which offer a little more adrenaline such as jet ski, or boat with water ski and wake board these are also available for hire. Or maybe you are wanting to try another popular option such as a stand up paddle board. The best place to hire equipment is Lakefun by the habour.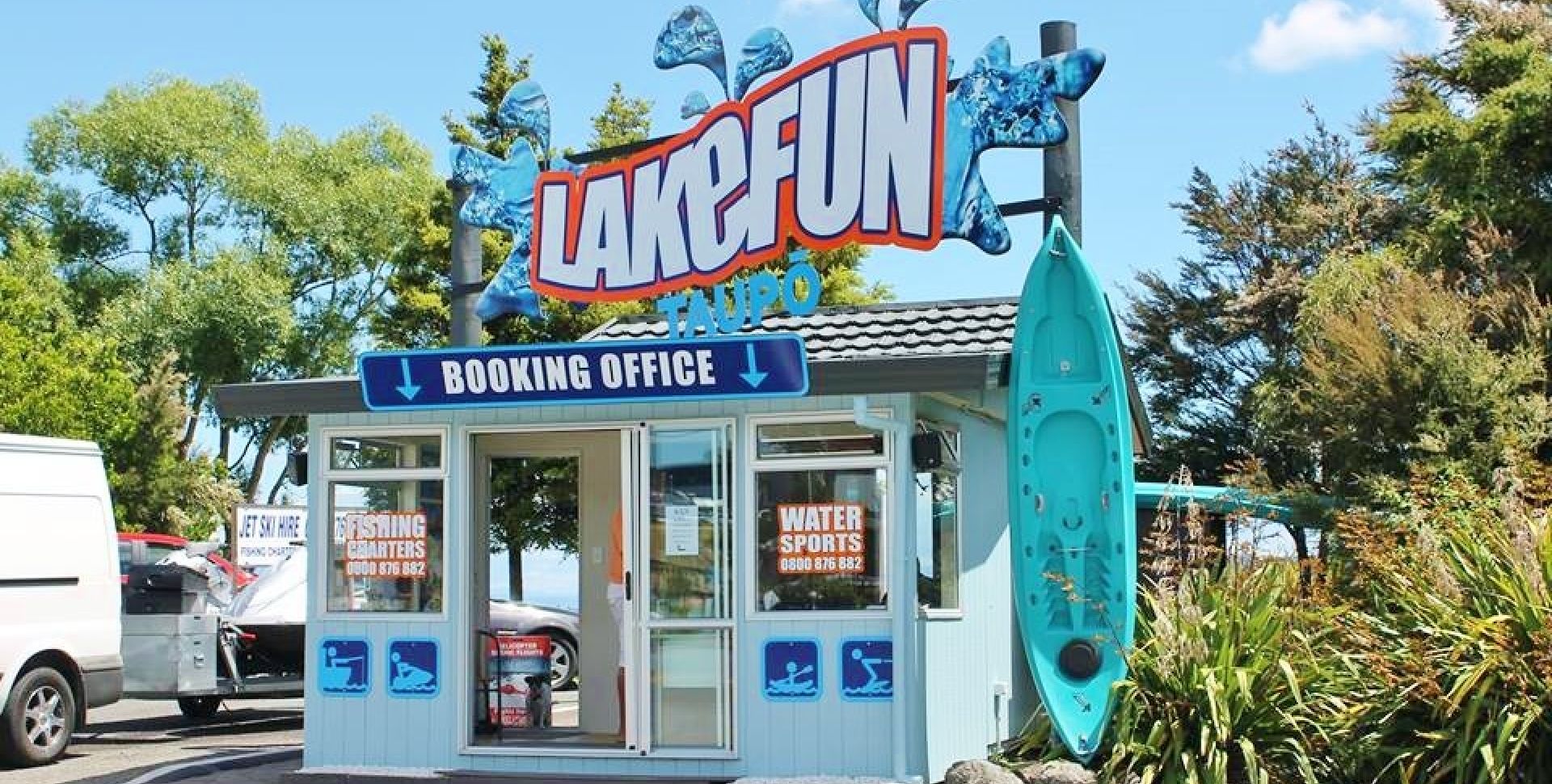 If water activities are not your thing, pack up a picnic and head to one of the local popular spots such as Secombe Park or Wharewaka Point where you can relax by the lakefront and enjoy watching the day go by.
Whatever you end up doing during your stay in Taupo, we're certain that the Bella Vista accommodation Taupo will meet your every need. Book now!