- Take 5, relax and enjoy a read...
Check-in on our New Zealand travel blog for latest news, events and updates - along with a splash of personality from the whole team at Bella Vista!
#TrustBellaVista
The best places to eat in Gisborne for all occasions
---
Posted by Rob Burnell on
---
Gisborne may be best known for its wines but the restaurants here also get rave reviews. Whether you're visiting our coastal city for a special celebration or you're a surfer seeking out brunch after a big morning catching waves, there are some amazing places to eat in Gisborne. We've rounded up some of our top picks to help you out if you're searching for the best restaurants in Gisborne.
USSCO Bar & Restaurant
USSCO is named after the historic building in which is sits, the Union Steam Ship Company building. The riverside venue has a rustic feel with whitewashed brick, high ceilings and dark leather chairs; brightened up with fun pops of colour from the vivid red door to the restaurant's neon octopus logo that takes pride of place beside the bar. USSCO's dishes can be shared if desired and some have an Asian influence. Popular options include the Vietnamese pancakes with cashew aioli and roasted duck, the spicy beef biryani and the brioche-crusted Tarakihi. Most of the ingredients are locally sourced and the fresh fish could not be fresher – it comes straight from the Gisborne wharf just 200 metres away. You'll need to book at USSCO too—it's one of the best restaurants in Gisborne for good reason!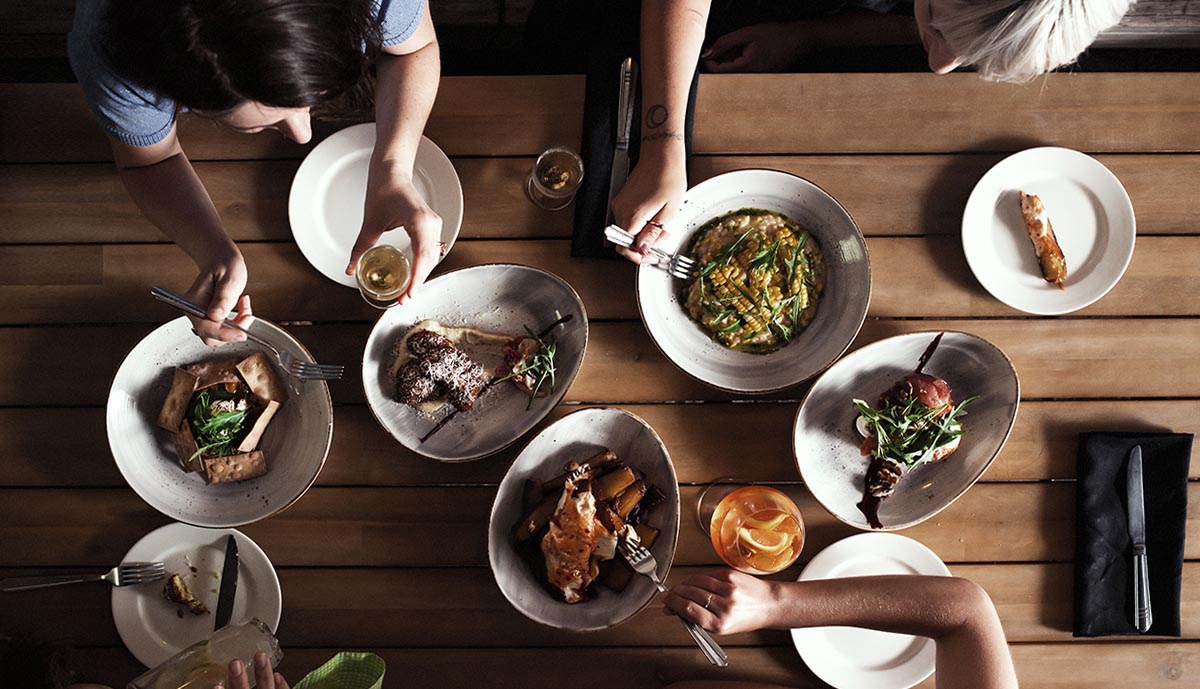 Flagship Eatery
Right next to USSCO and only a five-minute drive from our Gisborne motel is Flagship Eatery, one of the best places to eat in Gisborne if breakfast is your favourite meal of the day. The casual yet classy restaurant is open for breakfast daily and does a roaring trade. To satisfy the sweet tooth there's buckwheat pancakes with coconut flavoured yoghurt, seasonal fruit and a white chocolate crumb; or if you're more of a savoury fan, try the rancheros baked eggs with cannellini beans, chorizo and hollandaise. Flagship Eatery doesn't take bookings so just show up when hunger strikes. If you do have to wait for a table, we promise it'll be worth it!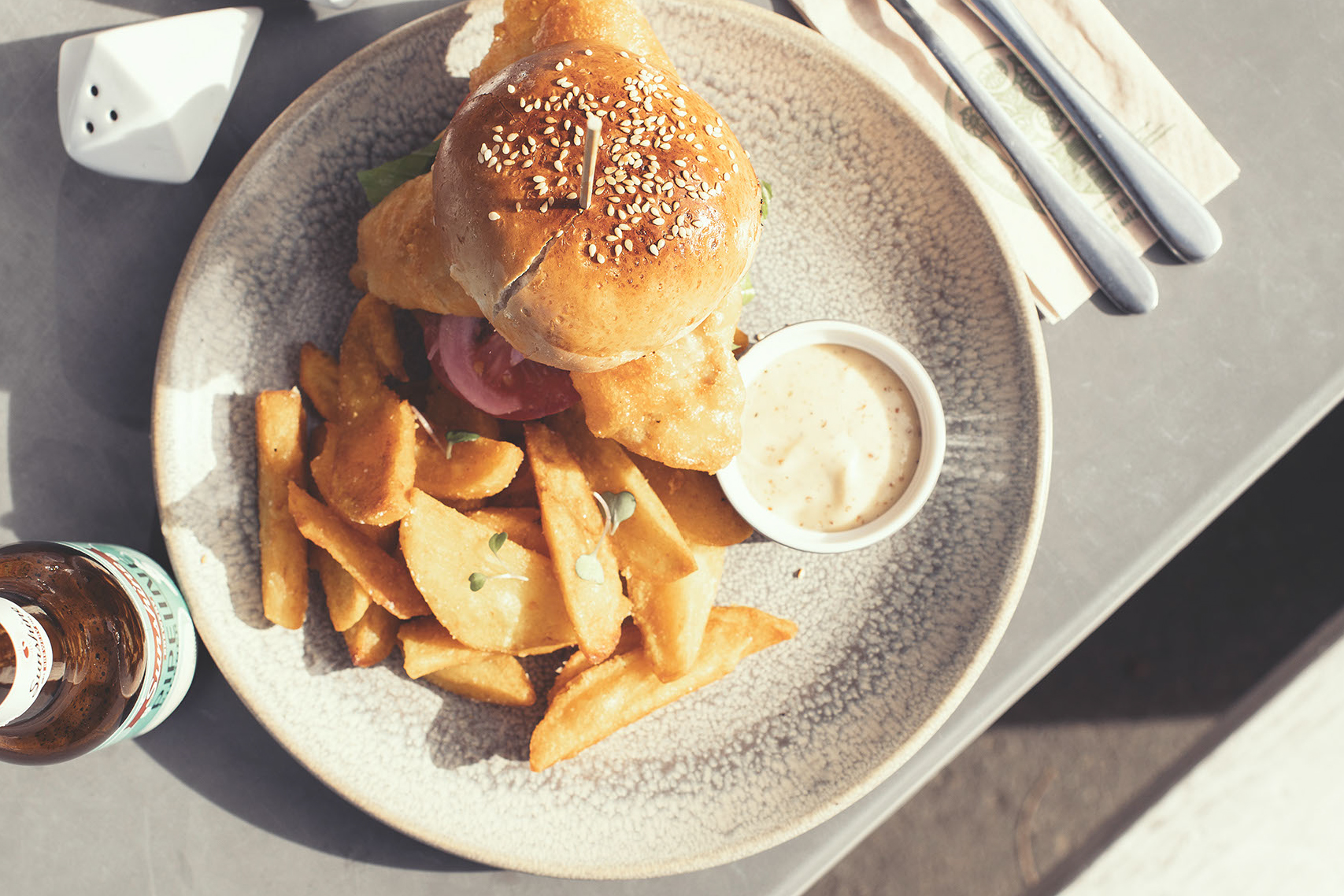 Portofino
On its website, Portofino says that it "accentuates the European passion and love of fresh and tasty food." So if you want to feel as though you've teleported directly to a beautiful restaurant in Venice, Portofino is the place for you. There are Portofino restaurants scattered across the North Island, but you'd be hard pressed to find one with as many five-star reviews as Portofino Gisborne. Guests rave about the flavoursome dishes, the generous portions and the five-star service. It's a great place to go if you're looking for Gisborne things to do with children too—the kids menu caters well to little people with simple yet tasty pizzas and wholesome classics like spaghetti bolognese. And don't forget the gelato for dessert!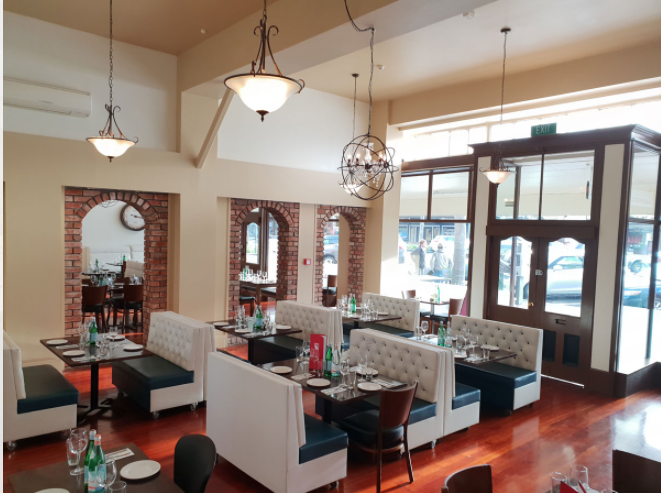 Crawford Road Kitchen
Crawford Road Kitchen is one of those trusty places to eat in Gisborne that you can rely on for a great meal at almost any time of day (just not on a Sunday or a Monday!) Located at the Gisborne Wine Centre with views over the harbour, Crawford Road Kitchen is a great option if you're looking for Gisborne things to do where you can simply sit and relax. The venue offers wine tasting, making it one of the best restaurants in Gisborne if you want to pair your tasty meal with a refreshing local drop. It can get busy here for lunch and later in the day, so bookings are highly recommended!