- Take 5, relax and enjoy a read...
Check-in on our New Zealand travel blog for latest news, events and updates - along with a splash of personality from the whole team at Bella Vista!
#TrustBellaVista
The best places to eat in Rotorua
---
Posted by Rob Burnell on
---
Rotorua is not really known for being a 'foodie' destination—but that's just because we're better known for our culture and natural beauty. It certainly doesn't mean we're lacking in the eatery department… In fact, we've got some really impressive restaurants that have built cult followings both locally and across New Zealand. If you're wondering where best to go for a special occasion, a holiday night out or a wholesome family meal, read on for our picks of the five best places to eat in Rotorua.
Atticus Finch

If Atticus Finch sounds familiar, it could be because it's also the name of the hero in famous novel 'To Kill a Mockingbird'. Or maybe you've just overheard people constantly saying great things about this top Rotorua restaurant! Atticus Finch describes its vibe as 'speakeasy meets metropolitan bistro'. It's fun, lively, unique and conveniently placed in Rotorua's Eat Street—the go-to destination for those in search of a great meal and atmosphere to match. The food at Atticus Finch is designed to share, featuring tasty morsels like crispy mozzarella risotto balls and cauliflower and spinach bhaji fritters as well as larger plates like fennel salt crusted pork belly and dry style aubergine curry. Yum! Heralded as one of the best restaurants in Rotorua, Atticus Finch is definitely worth a visit!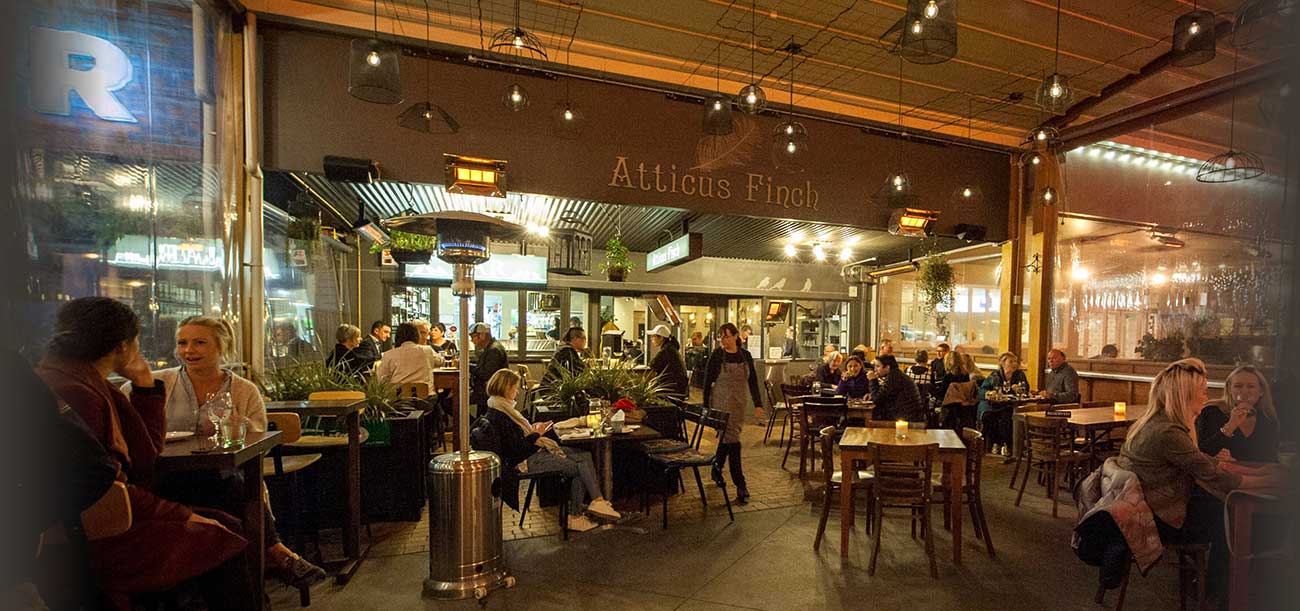 El Mexicano Zapata
Another popular restaurant on Rotorua eat street, this Mexican cantina claims to be the best Mexican restaurant outside Mexico. A bold claim, yes, but you mightn't find it such a push to believe once you've visited and tasted the delicious food. Open seven days a week, El Mexicano Zapata is currently rated the best restaurant in Rotorua on Tripadvisor. What's popular? Pretty much everything! Chimichangas, empanadas, tacos, nachos and all our favourite little Mexican treats like jalapeno poppers, guacamole and churros. And diners don't just rave about the food—but the service, music and margaritas always get a mention too. The menu here is quite substantial and everything is delicious, so don't be surprised if you find yourselves returning for round two!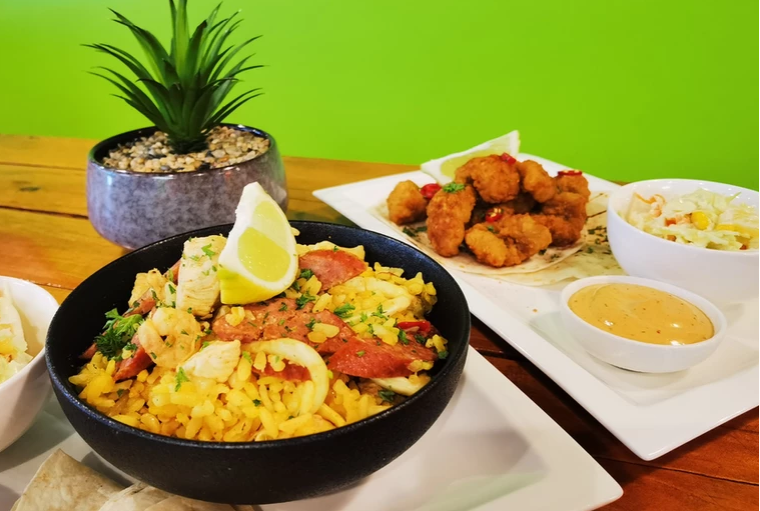 The Factory Smokehouse and Grill
The Factory Smokehouse and Grill is one of the best places to eat in Rotorua if value for money is what you seek! They serve up huge, juicy burgers, melt-in-your-mouth ribs, charred corn on the cob and tender wings with a huge choice of sauces. 98% of their menu is gluten-free and it's clear they know a thing or two about catering to children too; the kids menu features dishes fittingly called the "I'm not hungry" and the "I don't know."
Devon Seafoods
Sometimes nothing beats a trusty serve of fish and chips, and we're lucky enough to have one of New Zealand's best fish and chip shops right here in Rotorua. As with many great takeaway restaurants, the Devon storefront is friendly and unassuming. The fish is fresh, the chips crisp and fluffy and there's a great selection of burgers, toasties and other deep-fried foods too. Devon Seafoods is one of the best places to eat in Rotorua if you're looking for something cheap, quick and delicious to take home and enjoy.
Skyline Stratosphere
Skyline Stratosphere Restaurant and Bar serves up breathtaking views alongside incredible food. Located on Mt Ngongotaha which is where you'll find the gondola, luge and ziplines, the views from Stratosphere are epic at any time of day, whether you're going for a nice long lunch or a romantic dinner above the lights of Rotorua. This is one of the best restaurants in Rotorua to celebrate a special occasion. There's a dress code, which always makes dining feel a little bit more special, and you can pay extra when you make your booking to secure yourselves a table by the window. So what's on the menu? Too much to list! It's a buffet restaurant, so there are Asian dishes, salads, seafood, pasta dishes and so much more... You'll never leave dissatisfied with the quality or quantity of food at Stratosphere, and the ride to and from the restaurant on the gondola just adds to the excitement of experiencing one of the best places to eat in Rotorua.