- Take 5, relax and enjoy a read...
Check-in on our New Zealand travel blog for latest news, events and updates - along with a splash of personality from the whole team at Bella Vista!
#TrustBellaVista
The best places to eat in Taupo
---
Posted by Rob Burnell on
---
The Taupo dining scene has grown to become something quite special in recent years. There's no shortage of eateries serving up incredible meals for breakfast, lunch and dinner—and many of the best restaurants in Taupo are just a hop, skip and a jump from Bella Vista Motel Taupo. We've listed a few of our favourites here to help you make your choice—just remember to book well in advance if you can to make sure you can secure a table.
Zest Café
Every good motel needs a great spot for breakfast nearby—and we're lucky to have the fabulous Zest Café tucked just around the corner! Zest serves up generous portions with friendly hospitality and you'll see all your favourites on the menu—eggs benedict, omelette, French toast and the always-popular big breakfast. Open daily from 8.00am until 3.00pm, their all-day menu includes plenty of lunch options too. Plus, the word on the street is that Zest serves some of the best coffee in Taupo… Give it a try!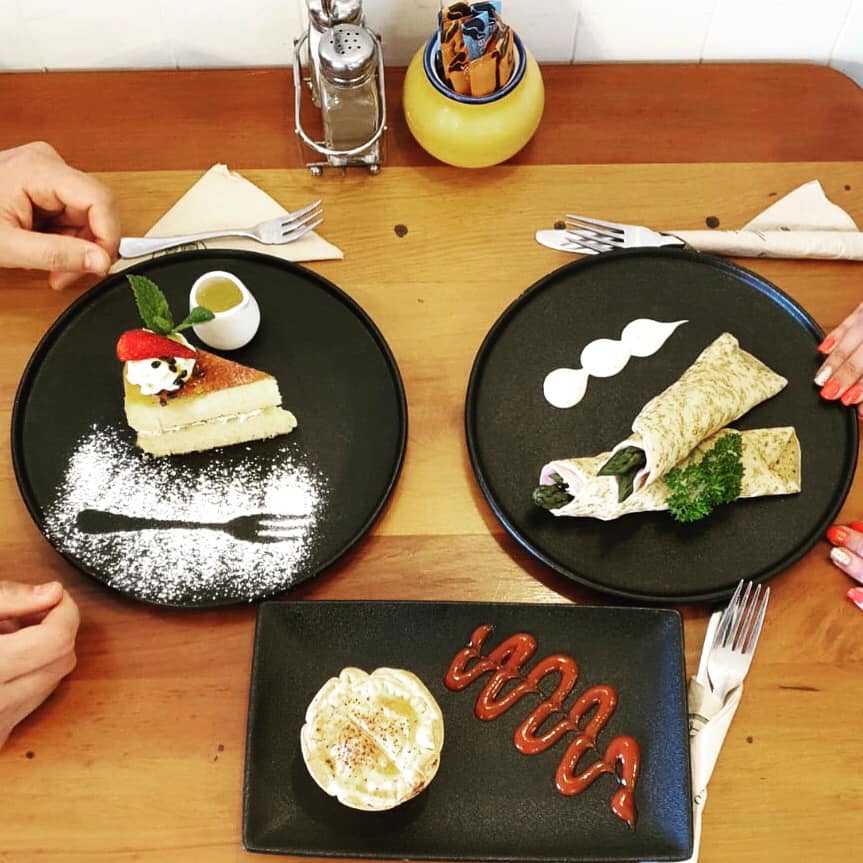 Brantry Eatery
The Brantry Eatery is just a short, five-minute walk from Bella Vista Motel, and we're not the only ones who think it's one of the best restaurants in Taupo. Diners consistently rave about the flavoursome modern New Zealand cuisine and the pleasant ambience that welcomes you as soon as you step foot inside. The Brantry is set on the lower level of a remodelled 1950s townhouse, with the top level home to ZeaYou Gallery. Diners are welcome to take their beverages upstairs to peruse the artwork before or after their meals—you might even find something special to take home with you.
Malabar Indian Restaurant and Bar
Malabar is one of the best places to eat in Taupo if you enjoy Indian and Nepalese dishes. Situated in Tuwharetoa Street, right in the town centre, the menu offers most of your favourite, recognisable Indian meals and some new and surprising dishes to discover… Creamy lentil curries, Nepalese dumplings and spicy Indo-Chinese style chicken, to name a few. Malabar Restaurant and Bar is rated one of the top restaurants in Taupo on Tripadvisor—this one is not to be missed!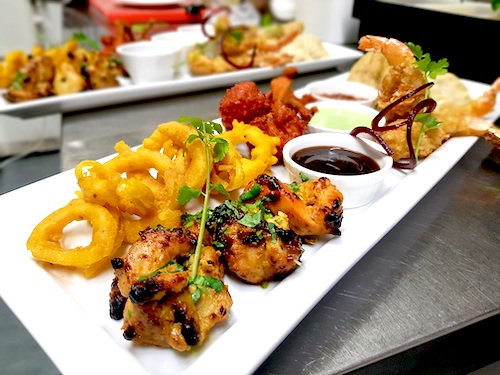 Vine Eatery and Bar
If you like an extensive wine list or a tasty cocktail with your meal, Vine Eatery and Bar is the place for you! With over 150 wines, 25 single malt whiskies and 17 cocktails to choose from, the beverages alone are reason enough to visit this gorgeous venue. In terms of food, Vine specialises in flavoursome New Zealand and Mediterranean-influenced tapas. There's a great selection of vegetarian, seafood and meat options and an equally varied choice of dining settings… Sit around the fireplace, choose a cosy booth or book a private dining space upstairs if you're looking for top restaurants in Taupo that cater well to larger groups.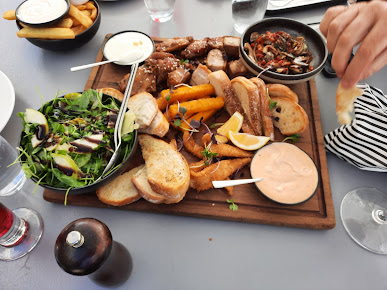 Taupo lakefront
There are some fantastic places to eat in Taupo and we all love dining out every now and then—but for a view that can't be beaten, we highly recommend packing a picnic or picking up some fish and chips and eating down by the lakefront. It's just a ten-minute walk from Bella Vista and when the sun is out and the lake is calm, it's a Taupo dining experience you'll never forget.