- Take 5, relax and enjoy a read...
Check-in on our New Zealand travel blog for latest news, events and updates - along with a splash of personality from the whole team at Bella Vista!
#TrustBellaVista
The Best Wineries in Queenstown
---
Posted by Bella Vista on
---
When most of us plan to visit Queenstown we conjure up images of a resort town surrounded by spectacular snow-capped mountains and stunning crystal clear lakes that is renowned for its adrenaline pumping adventure activities. But there is also another element to Queenstown that offers a much more relaxed style of tourism – wine.
Talking with the Queenstown Bella Vista Motel we got to know a little more on how rapidly the wine industry has expanded in this region. From just 11 wineries in 1996 to 75 wineries by 2004, the focus has been on producing quality wines rather than bulk wines. And now Central Otago boasts 200 wineries within 40 minutes from the centre of town, best known for their Pinot Noirs but also white wine varieties as well.
At 45 degrees south of the equator, Central Otago is the southernmost wine region in the world. The cool continental climate, the unique soil conditions and climate conditions all combine to allow talented local winemakers to produce some exceptional award-winning wines.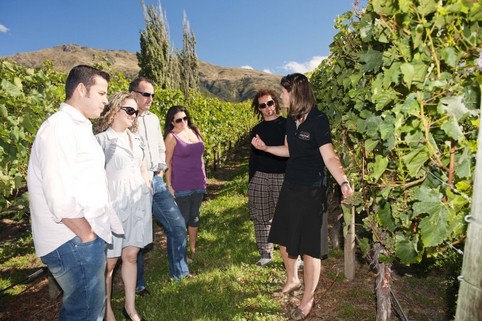 There are many ways for you to explore this wine region and the friendly staff at your Bella Vista accommodation are more than happy to help you organise transport either by self-drive or a local wine tour company. If you are feeling a little indulgent why not be personally chauffeur driven around at your own pace taking in the amazing scenery as you go.
The hardest choice will be deciding on which wineries you want to visit! Gibbston Valley or 'Valley of the Vines' is the perfect location to start, only 25 minutes from Queenstown it's one the most picturesque wine growing areas in New Zealand. Stand amongst the vines, sip on a Pinot Noir and marvel at the stunning backdrop of craggy schist mountains and the rocky Kawarau River gorge. Here is a little snippet on a few to get you started.
Chard Farm
Chard Farm has a spectacular location situated on a terrace above the Kawarau Gorge River and reached by a precipitous road. Specialising in Pinot Noir its Cellar Door is open 7 days a week for tastings.
The Gibbston Valley Winery
One of the area's founding wineries Gibbston Valley Winery is renowned worldwide for handcrafting premium wines. Its home to the country's largest wine cave, a tasting room, gourmet restaurant and bike centre. Daily wine tasting and cave tours are on offer where you can visit 'Home Block' the regions oldest vineyard. With a variety of wine tasting options available from Varietals to Pinot Noirs its every wine lover's paradise.
A great pairing to your wine experience is a stop at the Gibbston Valley cheesery next door offering complimentary tastings on their handcrafted European style cheeses.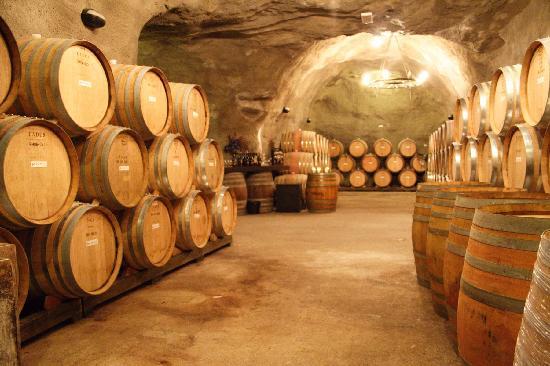 Peregrine Wines
Peregrine Winery, set out like the sweep of a falcon's wing in flight, welcomes visitors for tastings and cellar door sales daily focusing on Pinot Noir and also an array of aromatic white wines including Pinot Gris, Riesling, Chardonnay, Sauvignon Blanc, Rose and Methode Traditionelle.
Mt Rosa Winery
Located in the heart of Gibbston Valley the Mt Rosa tasting room is in the old woolshed. They produce Pinot Noir, Pinot Gris, Pinot Blanc, Sauvignon Blanc, Riesling, Rose and of course their famous Mulled Wine.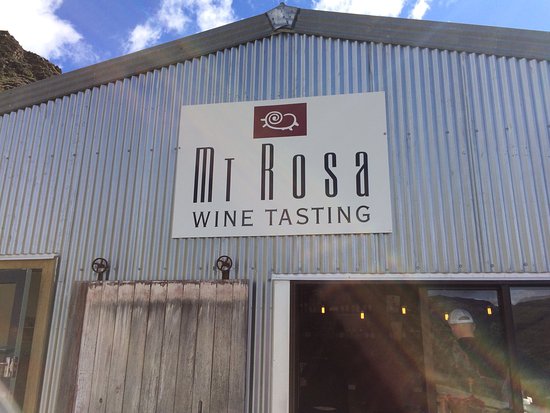 Brennan Wines
The tasting room at Brennan Wines sits in the centre of the family vineyards surrounded by vines and the mountain scenery. It was converted from the old vineyard shed and has a rustic kiwi charm. The winery is open daily for tastings including examples of Pinot Noir, Pinot Noir Rose, Pinot Gris, Pinot Grigio, Gewurztraminer, and Tempranillos.or match the perfect wine with one of their tasting platters.
Book your Queenstown accommodation at Bella Vista Queenstown and you are at the gateway to the Central Otago wine region. We look forward to hosting you.