- Take 5, relax and enjoy a read...
Check-in on our New Zealand travel blog for latest news, events and updates - along with a splash of personality from the whole team at Bella Vista!
#TrustBellaVista
The five best restaurants in Palmerston North
---
Posted by Bella Vista on
---
When you think of New Zealand cities that are renowned for their restaurants and eateries, Palmerston
North may not immediately jump to mind. But the city has a surprisingly diverse range of quality restaurants
and the food scene here is getting better and better. There are loads of great places to eat in Palmerston
North, but these five are our current favourites…

Nero
Nero has been a culinary favourite in Palmerston North for over two decades. The renowned restaurant is
set within a 200 year old building that has been tastefully modernised while celebrating its heritage charm.
On a nice day, we recommend dining al fresco in the gorgeous landscaped courtyard. The contemporary
European cuisine is beautifully prepared and presented and the service equally impressive. And trust us, t's
worth going for a three course meal… The entrees, mains and desserts are all outstanding – it's rated one
of the top restaurants in Palmerston North for good reason!




Haru
This Broadway Avenue restaurant serves up generous portions of mouth-watering Japanese cuisine.
Bookings are essential for the top restaurants in Palmerston North and often required weeks in advance—
but once you experience the food here at Haru it's easy to understand why! Guests adore the plates and
platters, offering a selection of your favourite tasty morsels to satisfy your own hunger or to share with
friends – think sushi, chicken karaage, tempura, edamame and more. Like most Japanese restaurants,
Haru caters well to vegetarians and most items on the menu are available gluten free. As far as places to
eat in Palmerston North go, Haru has it all.

Little Savanna
Little Savanna is known for its BIG flavours! The flawless fusion of South African cuisine with New
Zealand's freshest produce is something very special. Little Savanna prides itself on delivering the dining
'trifecta' – large portions of great food offered for a reasonable price, served within a comfortable yet
interesting setting with unbeatable service to boot. Little Savanna is probably not the best choice for
vegetarians—but meat lovers will be in their element! Stand-out dishes like Mozambique stew and flamegrilled
baby back pork ribs can be paired with sides like creamed spinach, potatoes or onion rings to
provide balance in both flavour and texture. You can also build your own platter before 6.00pm—so it's one
of the best restaurants in Palmerston North for groups looking for somewhere unique to enjoy those hardearned
post-work drinks and nibbles.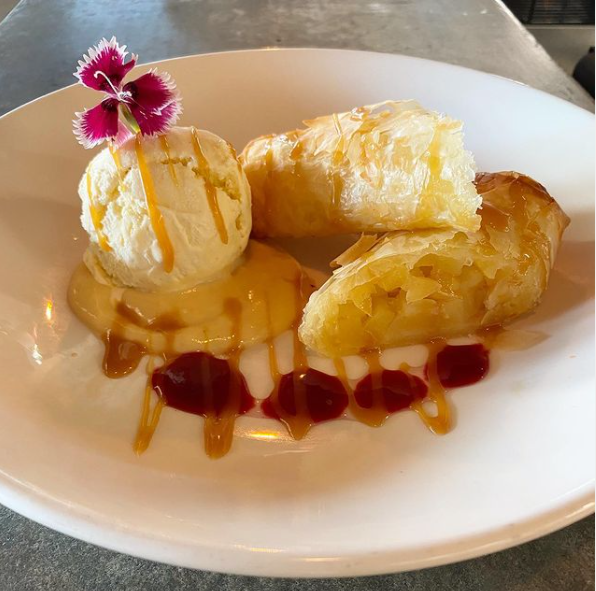 Aberdeen
Aberdeen proudly serves up some of the best steaks in Palmerston North: tender eye fillet, award-winning
scotch and oven-prepared rib fillet all cooked to perfection. It's been one of the most popular places to eat
in Palmerston North for years, and one of the many great things about Aberdeen is the awesome selection
of accompaniments. Your side of potatoes can be prepared in one of five different ways, and you can
choose from ten different sauces and butters. And for those who aren't big on steak, the mains menu has
plenty of other great dishes on offer, with all the popular proteins making an appearance. Aberdeen is great
for a date night, work dinner or catch up with friends. There are often specials on offer too – so make sure
you check their website before booking to snag yourself a bargain!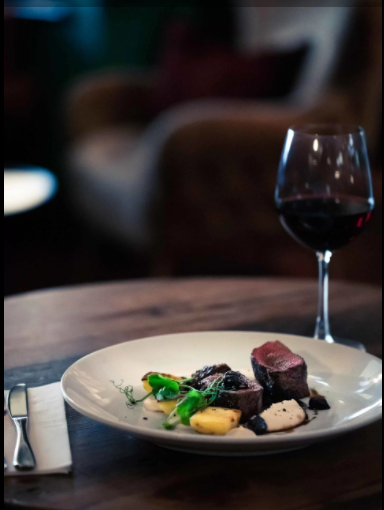 Yatai
It's another Japanese one but it'd be remiss of us not to include Yatai in our list of the best restaurants in
Palmerston North. Yatai is incredible for groups and they go out of their way to customise a menu that
caters to your tastes and budget. And if you want a really unique and authentic experience, you can hire
the private dining room for just $40. The food in the private dining space is served in traditional Japanese
style, you take your shoes off before entering and sit on legless chairs with your feet and legs hanging in
the pit underneath the table. You can either order off the main menu or opt for the banquet and to add even
more authenticity, your group can hire beautiful kimonos to don while you dine. The food at Yatai is said to
be some of the most authentic Japanese to be found in Palmerston North… Try it for yourself!