- Take 5, relax and enjoy a read...
Check-in on our New Zealand travel blog for latest news, events and updates - along with a splash of personality from the whole team at Bella Vista!
#TrustBellaVista
The four best free things to do in Gisborne
---
Posted by Rob Burnell on
---
Our beautiful spot on the East Cape of New Zealand's North Island means we're surrounded by gorgeous beaches and natural landscapes. So we're spoilt for choice when it comes to free things to do in Gisborne. In fact, we happen to think that some of the very best activities in Gisborne come at no cost! Just bring yourselves, some basic supplies and a sense of adventure.
Watch the sunrise
The East Cape is the first place in the world to see the sun, so it's only natural that topping our list of the best free things to do in Gisborne is watching the sunrise. Get up early and make your way to one of the many vantage points around the city. We recommend making your way up Kaiti Hill / Titirangi where you'll see the sunrise over the harbour and bay or driving up to the beautiful Wainui Beach, just six kilometres north of city. Being one of the first people in the world to see the sunrise is a once-in-a-lifetime experience for most, so don't miss it! Make sure you look up the sunrise time in advance and get there when it's still dark to get the full experience.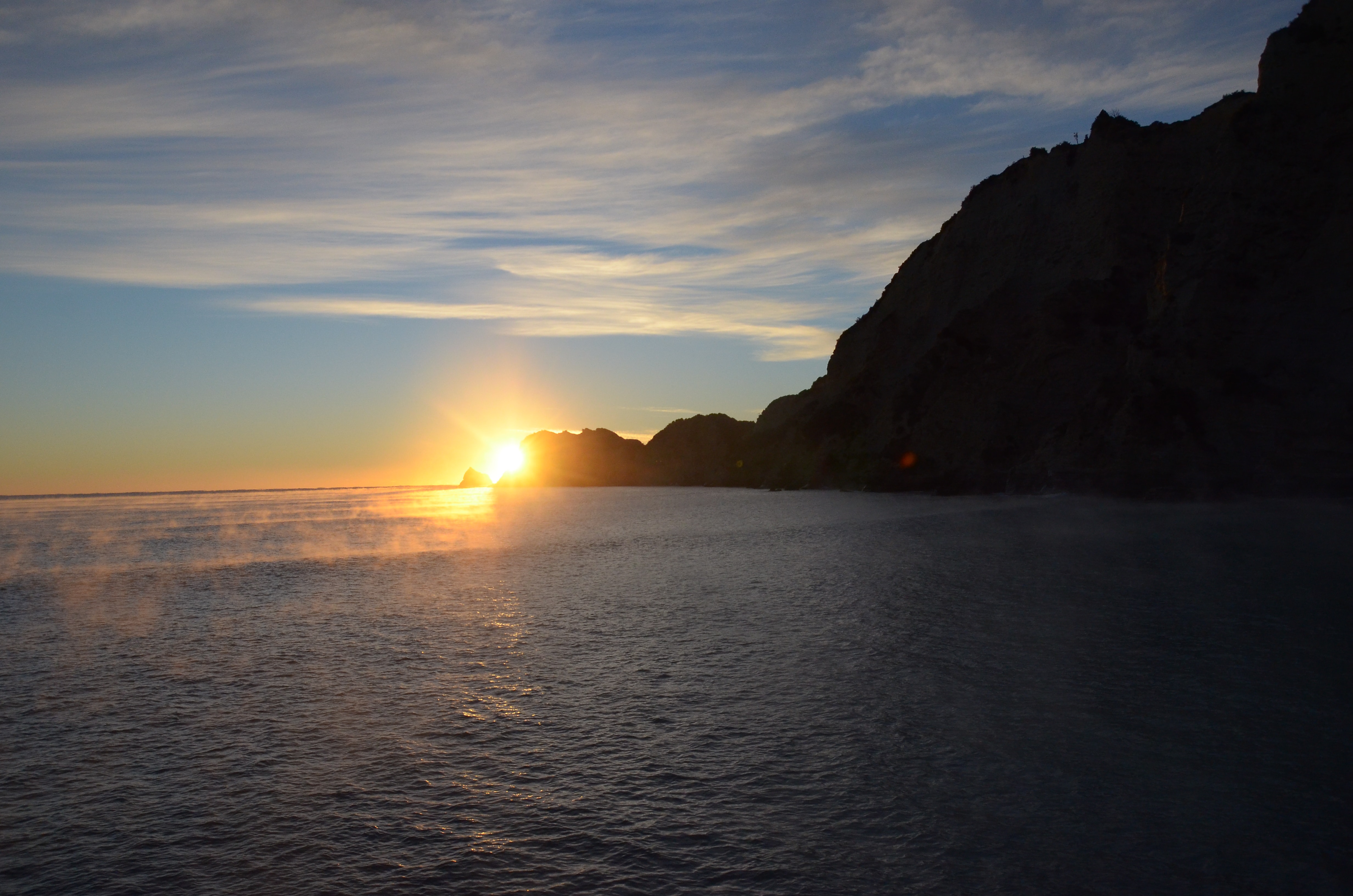 Rere Rockslide
If you're visiting in the summer months (or you've got a high tolerance to cold temps) make sure you try out the Rere Rockslide! The 60-metre natural rockslide is a whole lot of fun and one of the best activities in Gisborne for adventure-lovers. All you need is something to slide down on like a bodyboard, a yoga mat or a tyre tube. You'll rush down the slippery slope, bumping and sliding your way to the bottom before tumbling into the pool of water at the end. The Rere Rockslide is about 45 minutes from the city, so make sure you have a few turns while you're there! Just keep an eye out for any water quality warnings on the council website before you go. If e.coli is present, you'll want to give it a miss.
Tolaga Bay Wharf
At 660 metres, Tolaga Bay Wharf is New Zealand's longest. Stretching far out over the bay, the wharf is surrounded by blue waters and rocky cliffs. A visit to the wharf is a great idea if you're looking for easy Gisborne walks where you can snap some beautiful pictures and perhaps have a quick dip while you're there. Many people who visit the wharf simply enjoy perching at one of the picnic tables and enjoying a bite to eat in the fresh sea air. It's also a popular fishing spot, so drop in a line if you have a rod handy… You never know your luck!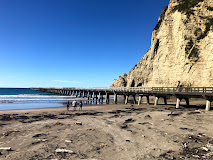 Eastwoodhill Arboretum
If you're not sure what an arboretum is, it's a botanical garden devoted to trees. And Eastwoodhill is New Zealand's national arboretum. Situated a half hour drive away from our Gisborne motel, it's well worth a visit if you're seeking free things to do in Gisborne. Many of the best Gisborne walks can be found here. Simply stroll around the 131-hectare property at your leisure or follow one of the many trails. A popular walk is the climb up Mt Arateitei which offers incredible views of the arboretum from above as well as the landscape that surrounds.