- Take 5, relax and enjoy a read...
Check-in on our New Zealand travel blog for latest news, events and updates - along with a splash of personality from the whole team at Bella Vista!
#TrustBellaVista
The four best free things to do in Rotorua
---
Posted by Bella Vista on
---
Thanks to the natural beauty that surrounds the town of Rotorua, free activities here are not hard to find. We've got waterfalls, forests, walking tracks, hot springs and traditional Maori villages all ready and waiting for you to explore; you could easily spend days or even weeks experiencing the many free things to do in Rotorua. But in case you don't have that long, we've listed the top four Rotorua free things to do right here, so you can cut to the chase and make the most of your precious time!
Ohinemutu Maori Village
A visit to Ohinemutu Maori Village is one of the best free things to do in Rotorua if you're looking for an authentic cultural experience. The picturesque village on the shores of Lake Rotorua is inhabited by the Ngati Whakaue tribe, and visitors are welcome to come and take a look around free of charge. The main buildings on site are a Marae adorned with intricate Maori carvings and the striking St Faith's Church. As you wander around, you'll see the many ways residents use the abundant natural geothermal activity for cooking, heating and bathing. Ohinemutu is less than 10 minutes' walk from our Rotorua Motel, so a great option if you don't want to stray too far from home base.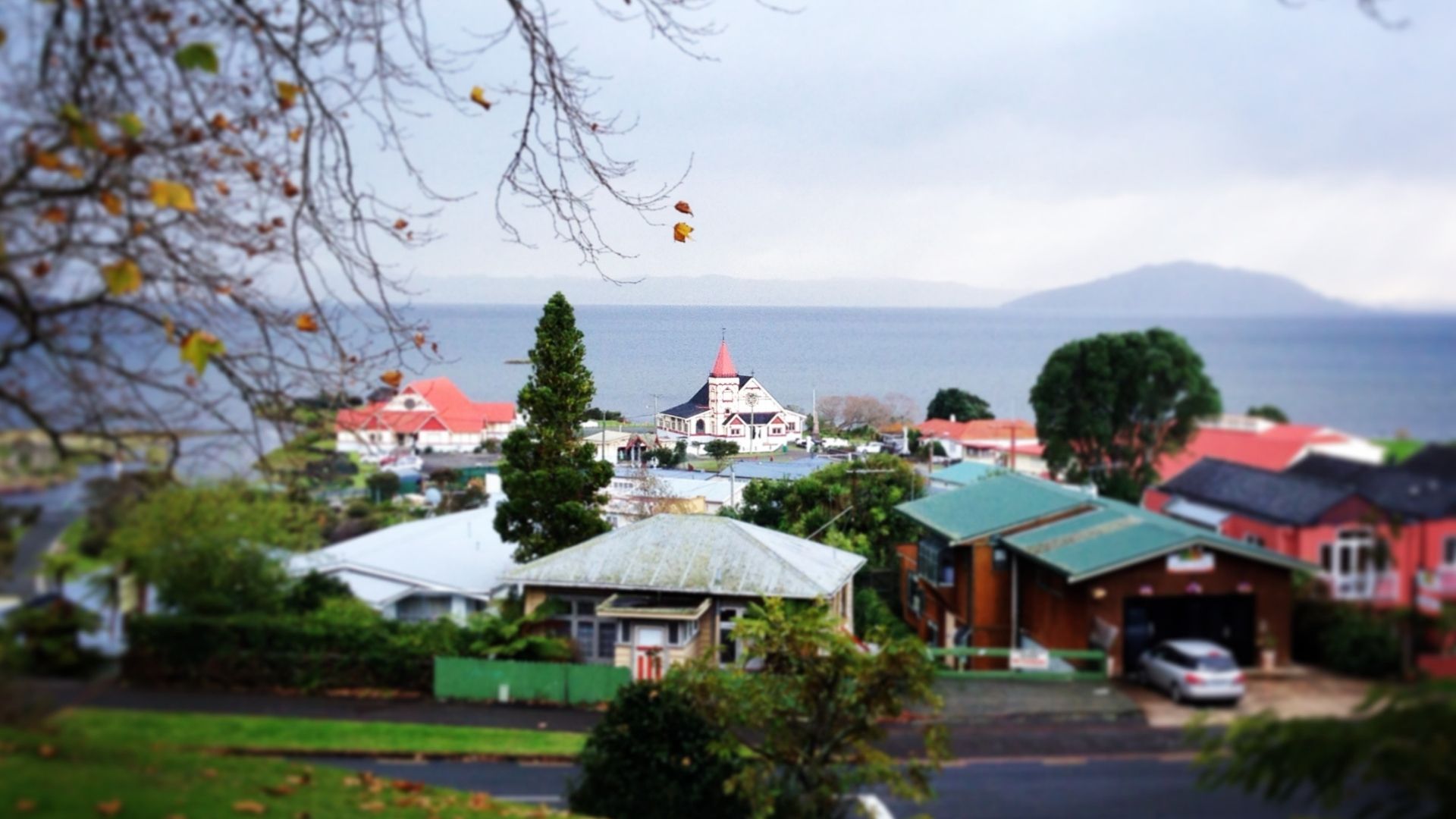 Whakarewarewa Redwood Forest
Whakarewarewa Forest, also known as 'The Redwoods,' is just a stone's throw from Rotorua City Centre. It's 5600 hectares of sky-high Californian Coast Redwoods, thick native bush, walking and mountain biking tracks and trickling streams. In Rotorua, free things to do don't come much better than this—especially if there are kids involved. You can spend an entire day here just exploring, riding, walking and picnicking—and there are special orienteering and discovery activities for kids too. Just pick up some worksheets from the visitors centre to get started!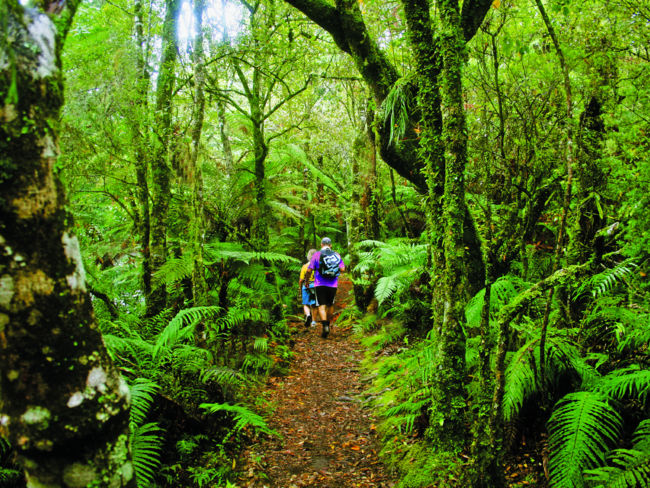 Take a dip in a natural hot spring
You've probably heard that there are hot springs galore in and around Rotorua, but where can you actually go to swim in one of these? If you're not interested in pricey day spas and you're chasing free things to do in Rotorua instead, you must check out the amazing swimming hole at nearby Wai-O-Tapu. Just a 25-minute drive from Rotorua, the swimming hole sits where two streams of different temperatures meet, making it perfect for groups of people who have vastly different ideas of what makes a comfortable swimming temperature! To get here, bypass the first entrance that leads to Wai-O-Tapu Thermal Wonderland and take the second entrance instead. You'll see the swimming hole below a little wooden bridge.
Visit Okere Falls
In Rotorua, free activities are abundant for those who embrace the outdoors. And Okere Falls is a must-visit for waterfall lovers and those who appreciate a peaceful stroll out in nature. Just 20 kilometres from Rotorua, Okere Falls is best known for being a popular spot for rafting, kayaking and other such hair-raising activities. This means that you've got a pretty good chance of seeing various watercraft come racing over the falls and splashing into the water below—offering hours of free entertainment for spectators and passers-by. The DOC track takes walkers from the picnic area past the falls and to the Trout Pool at the end. This is a popular fishing spot with many anglers for catching trout!