- Take 5, relax and enjoy a read...
Check-in on our New Zealand travel blog for latest news, events and updates - along with a splash of personality from the whole team at Bella Vista!
#TrustBellaVista
The Thrill Seekers Guide to Fox Glacier
---
Posted by Rob Burnell on
---
While the ice flows slow on the West Coast, grinding its way from the heart of the Southern Alps down to the Tasman Sea, there's adrenalin aplenty in Glacier Country. Here we've rounded up some of the more adventurous things to do in Fox Glacier from heart-racing sky dives and helicopter snow landings to icy hikes over deep crevasses. Bring your sense of adventure, pack your woollies, and come prepared for fun and thrills on the ice.
Hop on a Fox Glacier helicopter flight
Whether it's a short scenic flight over Fox Glacier or heli-conquering New Zealand's highest peak, Aoraki-Mount Cook, don't forgo an opportunity for a James Bond like snow-landing! One of the best Fox Glacier flights is with Glacier Helicopters, the pioneers of snow landings, and spotting glacier icefalls or crevasses from above. You're guaranteed a fist-pumping experience as the helicopter takes off from sea-level at Fox Glacier village. With spectacular views from the ocean to the Southern Alps, to throwing snowballs on a glacier, getting sky high is one of the best things to do in Fox Glacier.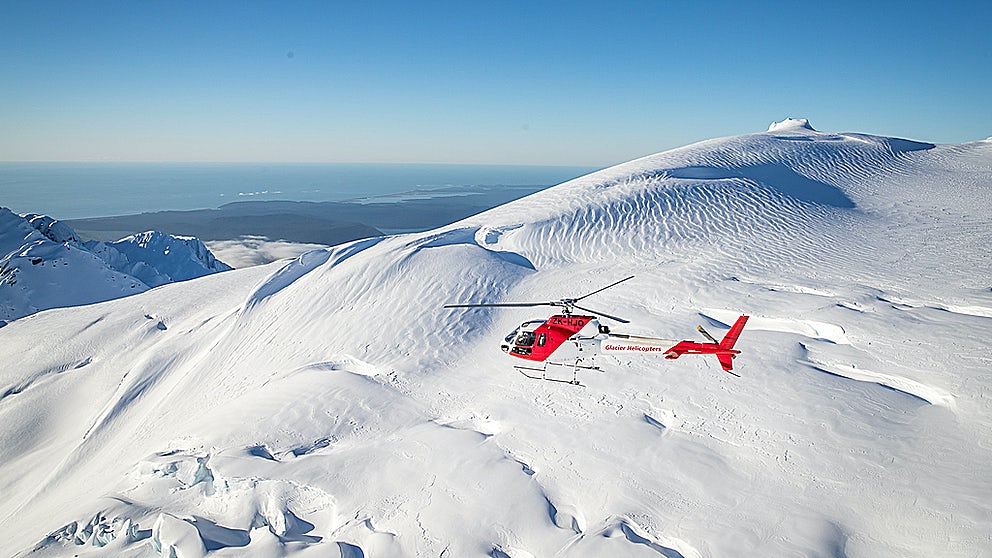 Do New Zealand's highest skydive
For the ultimate adrenaline rush, book a Skydive Franz experience. These high-flying experts offer the highest skydive in New Zealand, the Kea Jump from 20,000ft (an 85-second freefall), making this one of the most unique things to do in Franz Josef and the entire country.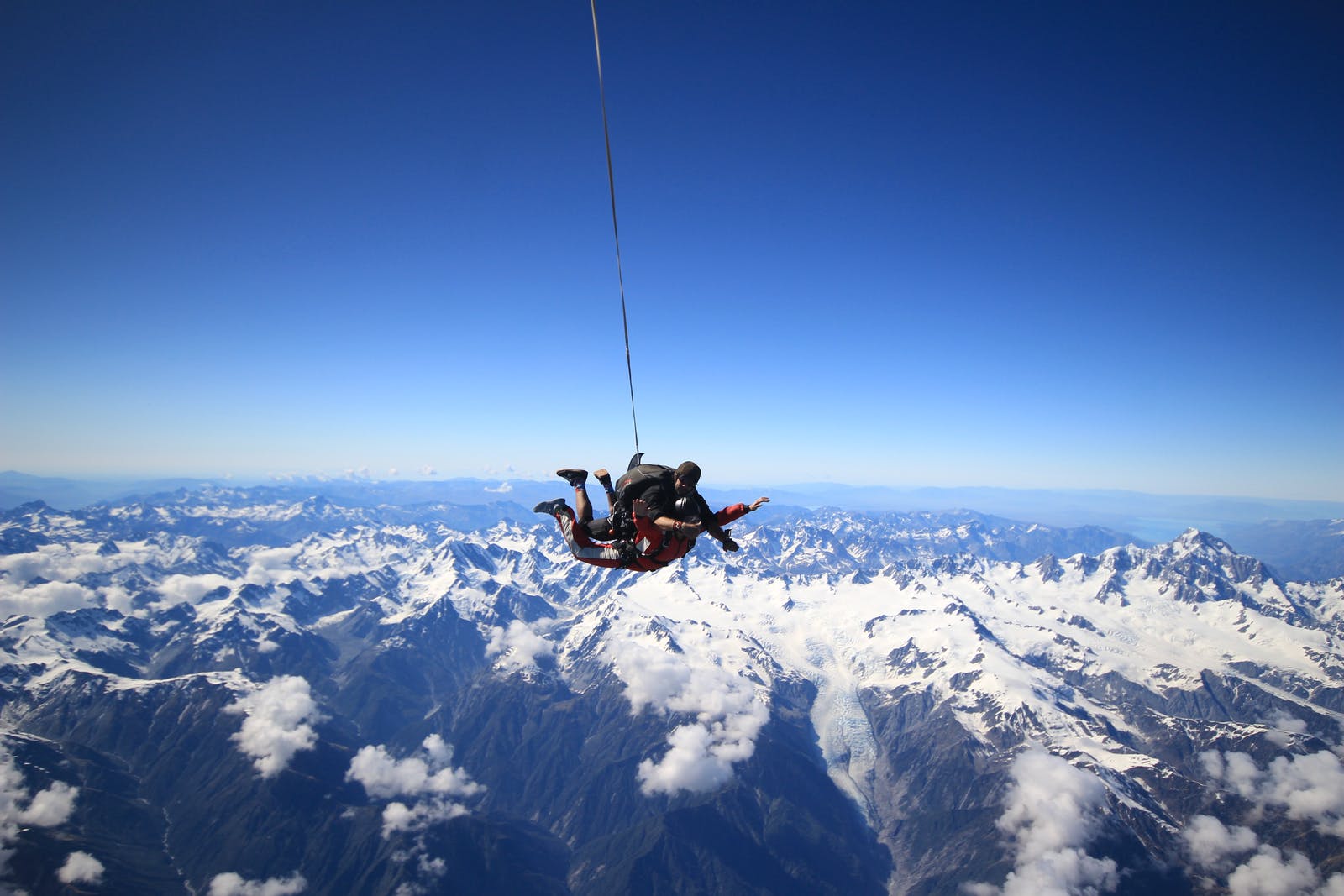 Adventure hike across Fox Glacier
Challenge yourself to an exhilarating day-long hike on the West Coast's largest glacier.
Leave civilisation behind and hop in a helicopter to experience the Fox Glacier most visitors miss. The Fox Glacier Guiding Heli Hike (or Extreme Fox Hike) starts with a breath-taking helicopter flight over lush rainforest with views towards Aoraki/Mt. Cook and Mt. Tasman, before landing on the upper ice fall of Fox Glacier. Using crampons and safety ropes, your highly experienced Fox Glacier guide will help you ford crevasses, climb short ice pitches, or abseil down ice walls. There's nothing like seeing blue Ice for the first time, it's purity and beauty is really something else! After seven hours on the ice and an awesome heli-transfer back to Fox Glacier village, head to local favourite Betsey Janes for a well-deserved dinner and drink (or two).
It can get very cold on Fox Glacier with changeable weather conditions, so bring wool or polypro layers and a warm jacket. Pack lightly for heli-hiking as the pilot is strict on passenger loads so just take the essentials – a camera, sunscreen, sunglasses, water and a light snack will do just the trick!
While the guided glacier experiences are awesome, a tour booking is dependent on local conditions so plan a 2-3 night stay in case the weather doesn't play ball. Ask the Bella Vista Motel team for advice on thrill-seeker activities or the best walks in Fox Glacier, we're only too happy to help.