- Take 5, relax and enjoy a read...
Check-in on our New Zealand travel blog for latest news, events and updates - along with a splash of personality from the whole team at Bella Vista!
#TrustBellaVista
The ultimate family day out in Napier
---
Posted by Rob Burnell on
---
There are loads of fun things to do in Napier, so it's not hard to fill in a day here with kids in tow! Whether your children are old or young, into sports, swimming, animals or adventure, there is something for them all. We've put together a little itinerary for the ultimate fun day out, full of things to do in Napier for families.

Take a morning bike ride
If your kids are younger, they'll love a play at the Marine Parade Junior Bike Track. The track is laid out like a miniature road with pedestrian crossings, traffic lights, roundabouts and give way signs – a great way to start learning about road rules and safety. The bike track is fenced off from the real road so it's safe for your children to explore. And it's not just kids on bikes that are welcome—scooters and roller skates can be found here too! For things to do in Napier for families who have older children, take a bike ride along the water instead. You can hire bikes on Marine Parade—just a five minute walk from our Napier motel—and take off on a 4km ride to the seaside village of Ahuriri. Or just cruise along Marine Parade and take in all the sights!

Arataki Honey Visitor Centre
There's definitely lots in Napier to do, but some of the best family activities are located just a short drive away. We suggest following your morning bike ride with a 20-minute drive down to Havelock North to the Arataki Honey Visitor Centre. Here, kids will have the opportunity to see bees upo close, to learn about the honey-making process, and to dress up as a beekeeper! Lots of the children's activities are very hands-on and they'll even have the chance to taste some fresh and delicious honey.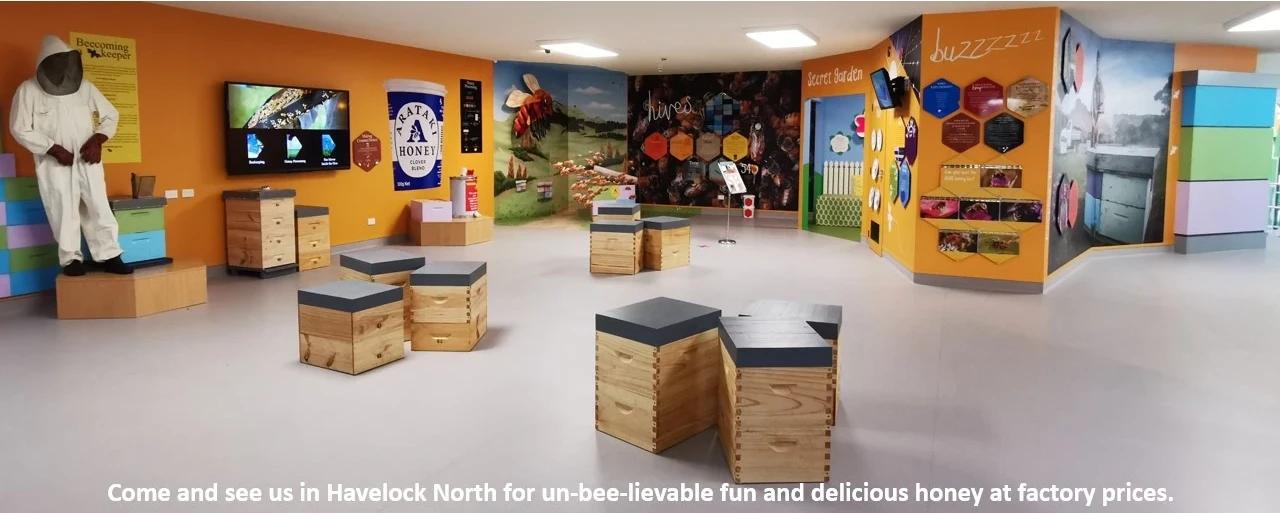 Splash planet
If you've already searched for fun things to do in Napier, we're sure that Splash Planet must be on your radar! The popular water park is located in Hastings, just a 10-minute drive from Arataki Honey. It's has several water slides, a wave pool, lazy river and bumper boats, a train, a playground and so much more! It's only open between November and March and sometimes only on weekends though—so make sure you check this before you arrive!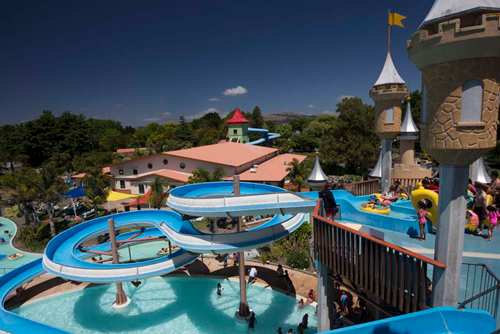 Silky Oak Chocolate Company
We're betting you're already pretty popular in the kids' books by now, but why not go all out and put the icing on the cake stay with a visit to Silky Oak Chocolate Company? This is one of the best things in Napier to do for those with a sweet tooth – the store stocks a delicious selection of locally handmade chocolates, fudges and other tasty treats! Park up at the café for extreme chocolate drinks all round, then browse the store and take your pick from chocolate coated hoke pokey, coconut rough, chocolate coated marshmallow log or dozens of other mouth-watering delight. And if someone in the family is more of a savoury fan there's also a range of chutneys, pickles and oils to check out. What a way to end the ultimate family day Napier!