- Take 5, relax and enjoy a read...
Check-in on our New Zealand travel blog for latest news, events and updates - along with a splash of personality from the whole team at Bella Vista!
#TrustBellaVista
Top 5 Day Trips from Queenstown
---
Posted by Bella Vista on
---
Queenstown offers so much fun and excitement for everyone that visits; it's also perfectly situated as the gateway to some of New Zealand's best day trips, all within driving distance from this magical destination.
The best way to venture and explore beyond Queenstown is to use your Queenstown accommodation as the base, pack your day bag and then get out and experience the spectacular sights and attractions on offer. Some of these trips are free or can be modified to make them as low cost as you need, and invariably some do cost money, but all are sure to offer a truly memorable day out.
So join us at Bella Vista Queenstown, we're the perfect accommodation choice for your Queenstown day trips, central to town, great parking, modern, comfortable and well throw in some free WiFi just to make your stay even more relaxing.
The Queenstown Bella Vista team has spent many years travelling in and around the Queenstown region and have selected for you our top Queenstown day trips.

Queenstown to Arrowtown Day Trip
Located only half an hour from of Queenstown, Arrowtown is a breath of fresh, alpine air. This charming gold mining town offers so much for day-trippers, its picturesque setting feels like it is straight off a postcard and the quaint and somewhat quirky village is a delight to explore.
Meander the streets lined with historic cottages, spend time checking out the Chinese settlement or try your hand at gold panning in the Arrow River. The cafes and restaurants deliver top class foods and local wines through to bakery items ideal to take on a picnic lunch. The nature walks and hikes around this part of the country are breathtaking and the perfect way to end an afternoon of exploring.
You'll find the hours will fly by quickly, as it really is a magical day out.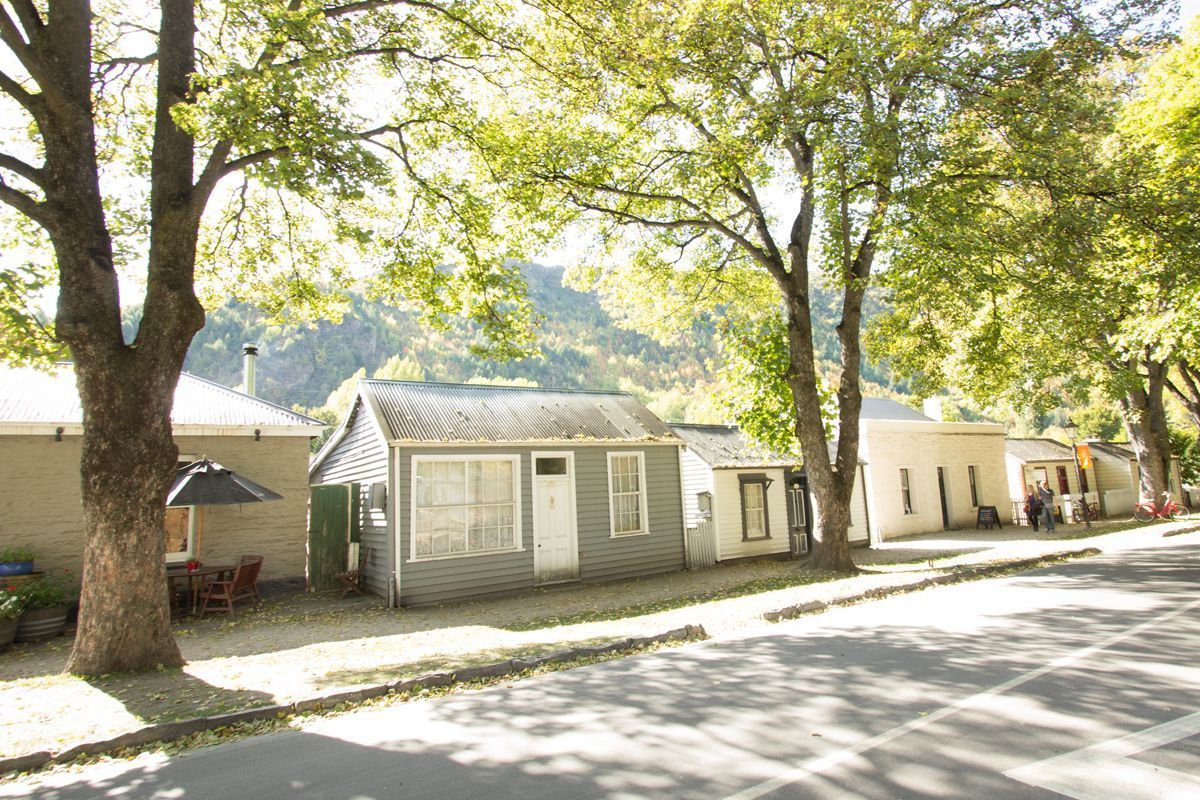 Queenstown to Milford Sound Day Trip
Milford Sound in Fiordland National Park is one of those bucket list destinations, with its beauty being beyond anything most people have ever experienced. Basing yourself in Queenstown is ideal for a Milford Sound trip, with both fly and coach options available from Queenstown. Whichever your preference, land or air, getting there is part of the experience.
You'll find yourself mesmerized by the views, as this is some of the most spectacular scenery in New Zealand. The journey will see you travelling through farmland, forests, with views of beautiful streams, rivers and valleys. It will feel like there's a fabulous photo opportunity around every corner.
Once arrived and out on your Milford Sound Cruise, you'll see nature at its absolute best. This World Heritage Area is a sight to behold, carved from glaciers thousands of years ago, the majestic mountain peaks, fiords and waterfalls - some plunging 1000m, will leave you feeling awestruck by the magnitude of these surroundings.
It's an absolute must do when staying in Queenstown.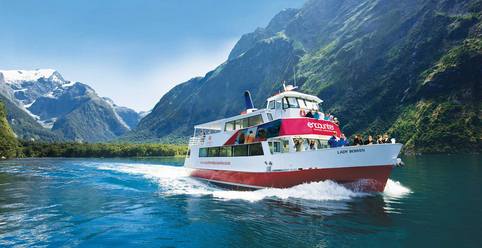 Queenstown to Glenorchy DayTrip
Located only a short distance from Queenstown (approx. 45 minutes), this road trip between Queenstown and Glenorchy is one of the most scenic drives in New Zealand.
The journey will see you following the shores of Lake Wakatipu, with its spectacular mountain backdrop, and if you're lucky enough to be travelling in spring or winter, the snow on the mountains makes this picture complete! If time is on your side, try one of the many bush or lake walks that are in the area. Bob's Cove or Lake Dispute are two popular options that showcase the very best the area has to offer.
Once arrived in the small town of Glenorchy, you'll find you have landed in a nature and adventure lovers' paradise. There is an abundance of things to do to suit all possible requirements. From walks and hiking around Glenorchy or up Mt Alfred through to the multi-day options of one of New Zealand's Great Walk's, the Routeburn Track. There's also the adrenaline pumping Dart River Jet, Funyaks (an inflatable type canoe), horse trekking, shopping, wildlife and art galleries. You'll understand when you get here why this place has been the famous scenic backdrop for many iconic films, such as Narnia, Lord of the Rings and The Hobbit.
Queenstown to Wanaka Day trip
Basing yourself in Queenstown means you can make the most of your location and include an enjoyable day out in Lake Wanaka. Travelling via the Crown Range, the highest main road in New Zealand, appreciate the views and scenery on offer and if you have enough time, stop at the iconic Cardrona Hotel for a morning coffee and a bite to eat.
Once arrived in the Lakeside township of Wanaka, there is much to see and do. The lake itself will be enticing you to relax with a picnic, walk, swim or one of the many other lake activities. The cafes and restaurants dotted around town are fantastic and offer views, ambience and local food and wines.
If you're still looking for more, you'll not be disappointed with the range of activities and attractions around town – adventure, natures, adrenaline, galleries, museums, plus lots more.
Queenstown to Central Otago Wine Tour
It would feel like a sin to be in such close proximity to some of the best wines in the world and not make a day trip out of it.
The diverse scenery alone makes this experience something else – with high country farmland, tussock clad hills and rivers, valleys and gorges. There is so much to see and do in 'Central'. Those interested in wine are in their element, with Central Otago boasting some of the very best Pinot Noir, Chardonnay and Sauvignon Blanc in New Zealand.
Choose to explore on your own or join a guided tour from Queenstown to experience vineyard tours, tastings, restaurant options and cellar door shopping.
The many quality wineries in this region are mind-boggling – Mt Difficulty, Black Ridge, Gibbston Valley, Amisfield and Chard Farm just to name a few. So make the most of this location while you are here.
There are of course so many day trips from Queenstown we could mention in this blog – Doubtful Sound, Makarora Valley, Te Anau, Mount Cook the list goes on and on. To find out further information on any of those we've mentioned chat to the team when you check into Bella Vista Queenstown, as they're a wealth of local knowledge.
So remember – next time book in a couple of extra days in Queenstown and get out that little bit further!