- Take 5, relax and enjoy a read...
Check-in on our New Zealand travel blog for latest news, events and updates - along with a splash of personality from the whole team at Bella Vista!
#TrustBellaVista
Visiting Nelson - It's one of a kind!
---
Posted by Bella Vista on
---
What's not to love about Nelson? Longer sunshine hours, lower than average rainfall, friendly vibe and laid-back locals. Nelson is one of the true gems of the South Island and should not to be missed!

Annually Nelson sees big numbers come through the region - in excess of 1.4 million guest nights in 2016. Although these numbers are staggering, Nelson does it with grace and ease. Always managing to keep its unique charm at the forefront.

It's a magnificent place to visit all year round with its appeal reaching far and wide. The art scene is one of the best in New Zealand, with many artists: painters, sculptors, potters and artisans calling Nelson home. While nature lovers and adventurist's have options aplenty, from Seal colonies, bird sanctuaries and of course, Nelson's trump card, the gateway to the Abel Tasman National Park.
We've decided to take all the hard work out of planning a trip to Nelson for you. Researching high and low, scouring Lonely Planet, Trip Advisor, you name it to find for you the best of the best (well Bella Vista's guide anyway). So here goes:

Best Museum:
World of Wearable Arts & Classic Cars Museum. A collection showcasing everything brilliant in wearable arts, including award winning garments from the high profile World of Wearable Arts competition, alongside a prized collection of classic cars. Male, female, young and old – everyone loves this place.

Best Short Walk:
The Centre of New Zealand. One of New Zealand's most popular walks; taking you literally to the Centre of New Zealand! Its location on Botanical Hill is a 20 – 60 minute walk depending on your fitness level. It's well worth the exercise though as the views of the Nelson area and beyond are stunning.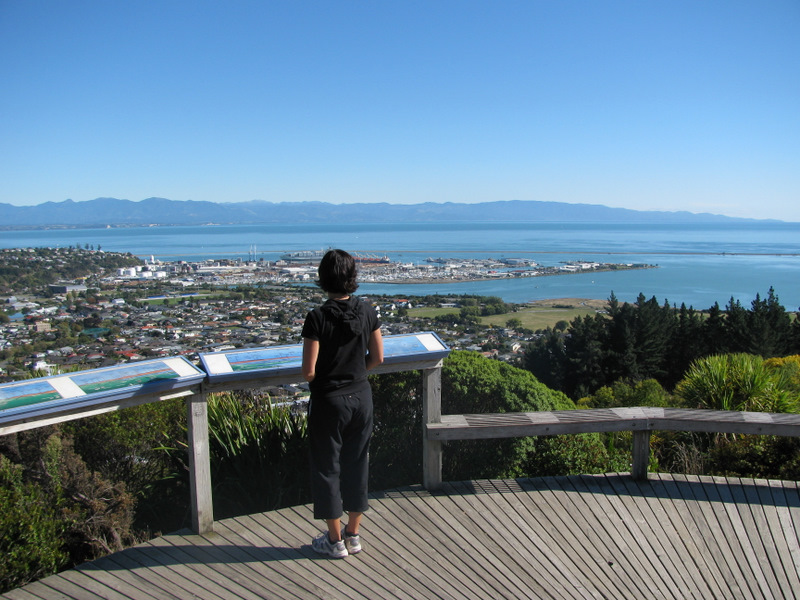 Best Beach:
Tahunanui Beach. A beautiful beach and great place to sit back, relax and watch the world go by. If you're partial to a spot of swimming, beach walking, paddle boarding or wind surfing, then this one's for you. And guess what, Bella Vista Nelson is but a short stroll from the beachfront!


Best Garden:
Queen's Gardens. Dating back to 1892 and registered as a New Zealand historic place, Queen's Gardens are a place of true beauty and tranquility in the heart of Nelson City. Listed as a Classical Victorian Ornamental Park, take your time and enjoy the park's sculptures, the Cupid Fountain, the Water Wheel, the Boer War memorial, plus much more.

Best Market:
Nelson Market. This iconic market is open Saturdays from 8am–1pm and located in Montgomery Square. Nelson Market showcase's everything special about this region including: local food & produce, gifts, arts & crafts and talented artisans. Message to those first timers- don't fill up on breakfast prior to visiting, as the food on offer is top class (and so is the coffee).

Best Art Stop:
This was a hard one to pick, with over 300 living artists based in the Nelson area but we've gone with Hoglund Art Glassblowing Studio where world renowned glass artists Ola and Marie Hoglund open their doors and welcome visitors to their glassblowing studio and gallery. You'll be the epitome of restraint if you manage to leave without your very own glass platter, paperweight, jewellery or vase.
And here's some of the best bits which are slightly further afield, but absolutely not to be missed:

Best Outdoor Adventure:
Abel Tasman National Park. The Abel Tasman will wow you around every corner, native tree and rock, it's a popular destination for those exploring both by foot and by kayak. The coastal wildlife, pristine beaches and native bush, flora & fauna provide so many photo opportunities, you'll want to make sure you've allowed a good amount of time here! Nelson is the perfect base for exploring the Abel Tasman; in fact the majority of people will add on a day either side.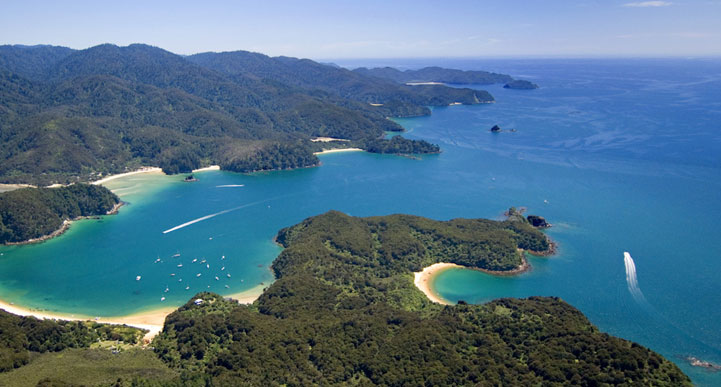 Best 'Wild Card' Location:
Farewell Spit & Puponga Farm Park. The northern most point of the South Island is just begging to be explored. This off the beaten track experience is famous for its bird sanctuary (with over 90 bird species recorded), historic lighthouse, pa sites, the seals and rock formations.

Looking for Nelson accommodation options? Bella Vista Motel Nelson ticks all the boxes, plus more. Its location is a stroll away from the beautiful Tahuna Beach and an easy drive into town, restaurants and activities. Your friendly hosts Bruce and Nadine will treat you like long lost friends and they will go out of their way to help you with your Nelson exploring. The modern, purpose built Nelson Bella Vista has everything you need, meaning you can truly relax and breath in that good old Nelson fresh air.