---
Posted by Rob Burnell on
---
Napier is a beautiful part of New Zealand to visit at any time of year. In summer, the warm and dry weather has people flocking to our local beaches, enjoying icecreams by the sea and cruising the long, winding coastal cycling trails. But there's plenty to do in winter in Napier too! If you're looking for a New Zealand destination for a winter getaway, give Napier a try! Let this list of Napier attractions guide you as you plan for your Napier escape.
Warm up at a winery
Our wonderful city is surrounded by some of New Zealand's best wineries. People flock here from all over to enjoy the region's finest drops, and our wineries here have some serious character. So which are the best wineries to visit during winter in Napier? To get you started there's Mission Estate, the country's oldest winery; the Urban Winery, conveniently located less than ten minutes drive from our Napier motel; and Elephant Hill, with its floor to ceiling windows framing a simply stunning view. And if you're looking for places to visit in Napier where you can stay cosy for a few hours and enjoy a beautiful meal, we highly recommend Craggy Range. The restaurant is warm with a modern, luxe feel and the food is fresh and delicious. There are fireplaces in the courtyard, the living room and the library too, so no matter your choice of wine-tasting setting, you're sure to be nice and toasty.

Visit the National Aquarium of NZ
Who doesn't love watching penguins, sharks and other sea creatures go about their daily business? The aquarium is one of our most popular Napier attractions and a great place to spend some time indoors on a wild and wintry day. Just a ten-minute walk from our Napier motel, the aquarium is open from 9am until 5pm daily. There's reef fish feeding to see at 10am, little penguin feeding sessions at 9.30am, 1.30pm and 3.30pm, and shark feeding at 2pm. You can even hand-feed a little penguin if you book in advance! There's a cafe on site so you can grab a coffee while you're there, and a gift shop stocked full of souvenirs to remember your fun-filled holiday in winter in Napier.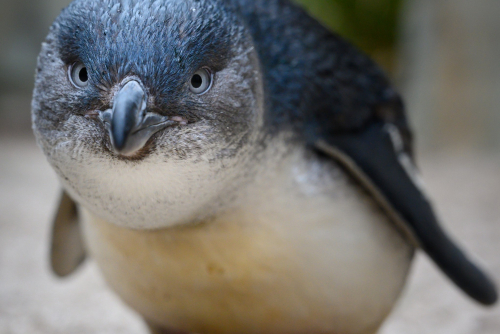 Go on a bush walk to a waterfall
Don't let a bit of frost or a sprinkling of rain keep you indoors the whole time. During winter in Napier after a bit of rain the waterfalls are in their prime, so we suggest you rug up and get out for a hike! Rumour has it that Shine Falls is the region's most spectacular waterfall, but you'll need to have a few hours up your sleeve to see it for yourself. The drive from Napier takes an hour and the return walk about an hour and half—but we promise the experience will be worth it! The waterfall stands at an impressive 58 metres high and the route there and back is full of other scenic wonders, so make sure you pack your camera!

Visit Ocean Spa hot pools
Is there any better feeling than easing into a steamy hot pool on a chilly winter's day? We certainly don't think so! Ocean Spa is just a ten-minute walk from our Napier motel and one of the best places to visit in Napier whether you're travelling solo or with kids in tow. The outdoor pools at the popular Napier attraction have fantastic views of the ocean and are shielded by a glass fence to keep out the cold wind. One of the great things about Ocean Spa is that it's open until 10.00pm, so you can even cruise down for a post-dinner dip underneath the stars.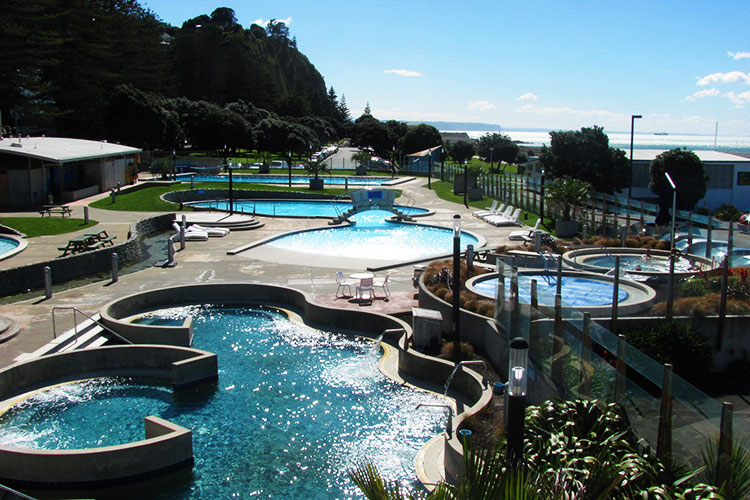 ---