---
Posted by Bella Vista on
---
Rotorua is one of New Zealand's very best family holiday destinations. There are so many activities for family fun in Rotorua, no matter how old your children are or where their interests lie. Here, you can create a holiday itinerary with the perfect balance of educational experiences, outdoor adventures, indoor games and journeys among nature. Not sure where to start? Check out our list of the top recommended Rotorua family activities below.
Try white water rafting
Got a water baby or two on your hands? You're in luck, because there are plenty of water-centric activities on offer during summer as well as winter in Rotorua. And at the top of the list is white-water rafting! The Kaituna River, just 20 minutes from Rotorua, is renowned for white-water rafting. There are a number of waterfalls on the river including the highest commercially rafted waterfall in the world, the Tutea Falls, which loom at an epic—if slightly intimidating—7m high. This is ideal for older children who are keen to try something new. There is a minimum age of 10 years old for most Rotorua white water rafting adventures, and a minimum age of 13 for the grade five experiences, but it's one of the best things you can do to make new memories and enjoy wholesome family fun in Rotorua.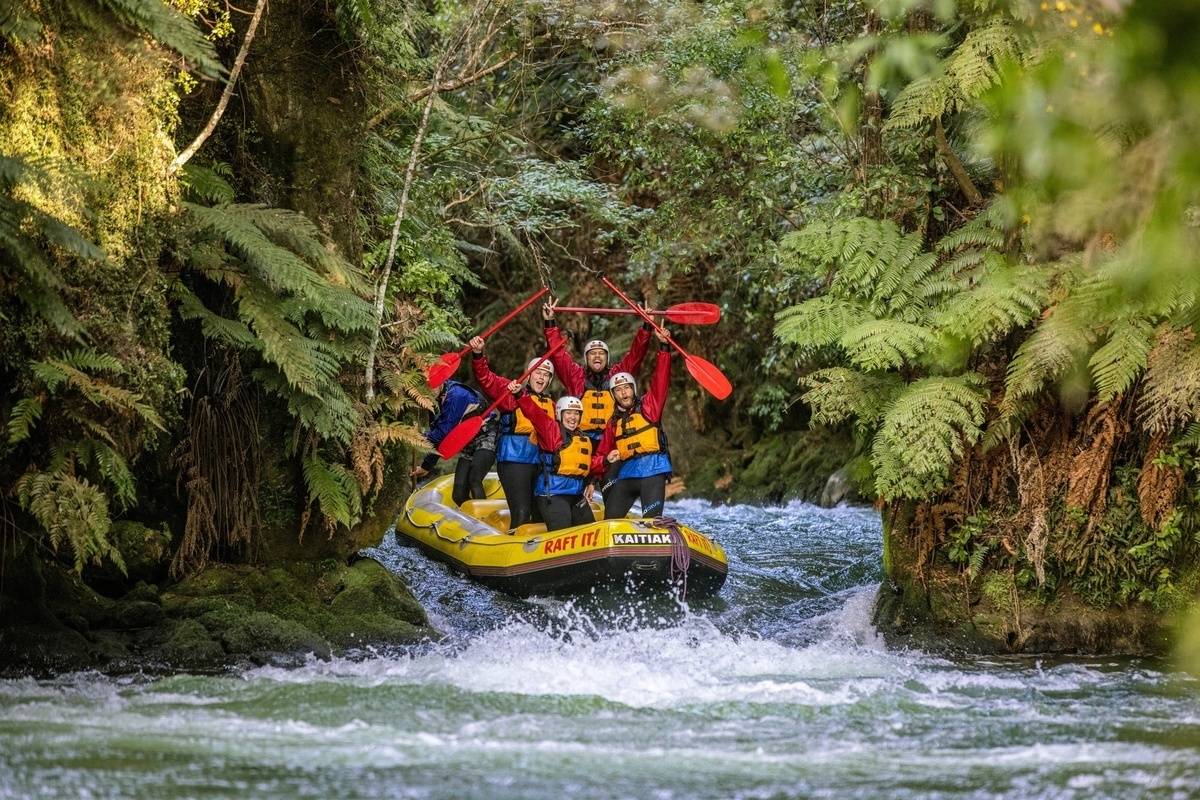 Explore Waimangu Volcanic Valley
A walk around Waimangu Volcanic Valley is one of the best cheap things to do in Rotorua. Simply stroll around the amazing geothermal park and check out the incredible natural wonders that abound, learning about the historical, cultural and environmental significance of the Valley and its countless natural treasures. There are many large bubbling pools to be found here including the aptly named Frying Pan Lake—one of the biggest hot water springs anywhere in the world. We highly recommend taking the boat cruise across the glorious Lake Rotomahana, where you'll learn about the eruption of Mt Tarawera—which formed Waimangu Volcanic Valley in 1886—and the history of the pink and white terraces which were covered by the devastating eruption. Entry to the park is free for children under 6 years of age.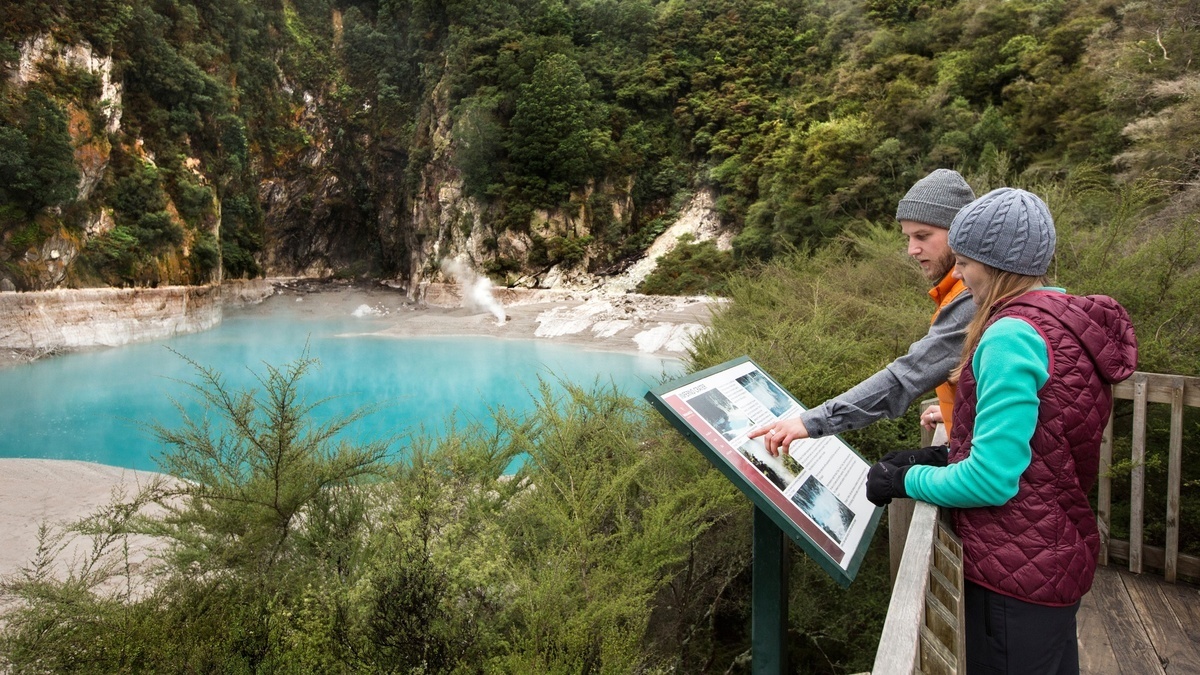 Do ALL the things at Skyline Rotorua
If you're taking your family on a Rotorua holiday, you've probably already put this one on the cards... A day out at Skyline Rotorua will be the highlight of the trip for the kids! There are so many activities to try: ride the gondola to the top of the mountain then race down again on the luge, scream through the sky above the forest at speeds of up to 60kmph attached to a zipline, or let yourself plummet towards the earth only to swing back up at the last second on the hair-raising skyswing. You can get a passes that let you try all the rides, or just pick and choose what you want to do when you get there. There are eateries on site for refreshments and there are alpacas and mini diggers to help entertain the littlies too. Family fun in Rotorua doesn't come much better than this!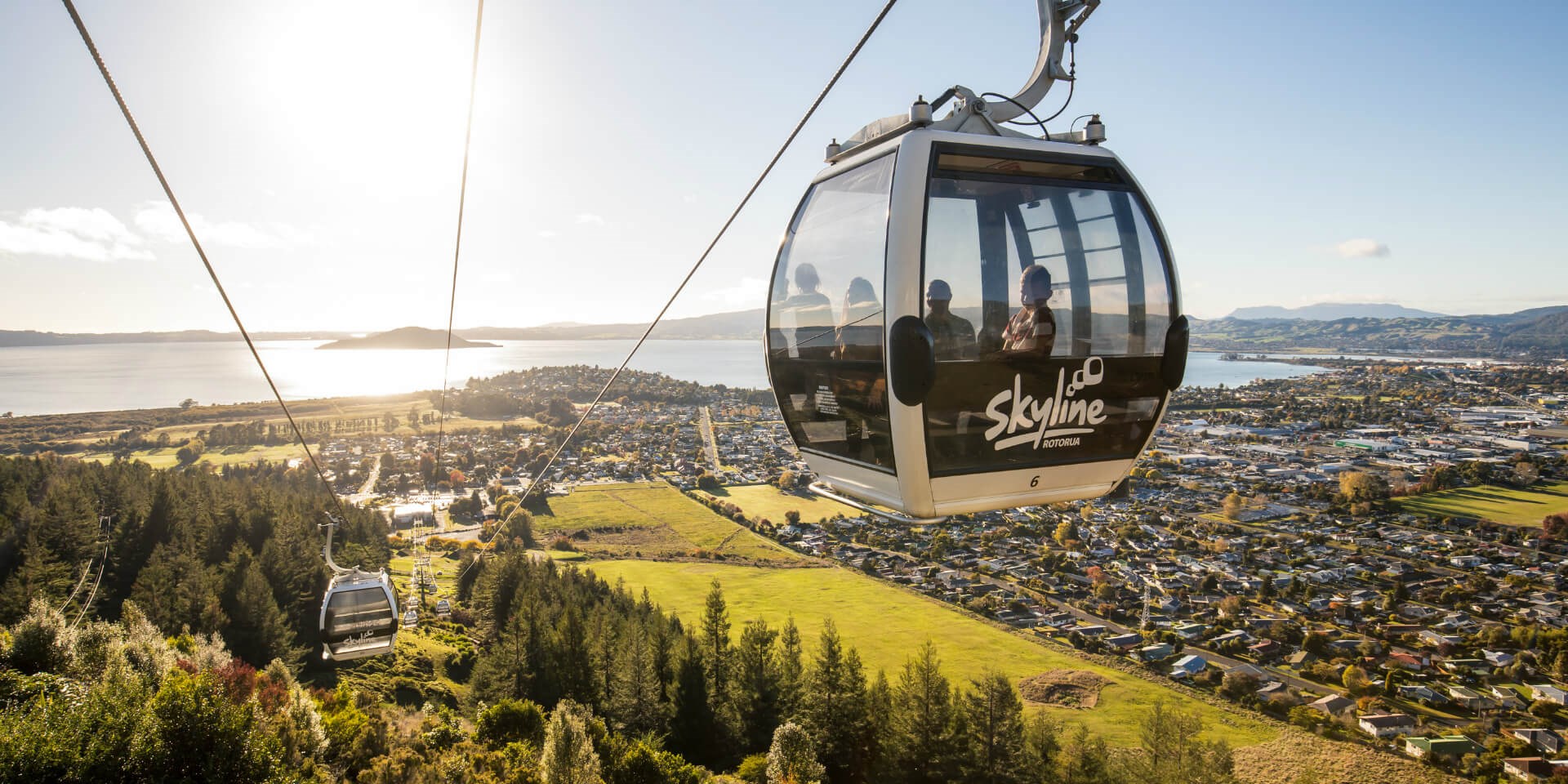 Spend a rainy day at Motion Entertainment

We all need an 'inside' day every now and then, whether it's due to unruly weather or simply the need to recharge from expending so much energy on Rotorua's amazing outdoor activities. Luckily, Motion Entertainment in Rotorua is the perfect answer to that inside day. The action-packed indoor entertainment centre is popular for winter in Rotorua, offering ten-pin bowling, laser tag, mini golf, a trampoline park, arcade, escape room and so much more! Whether you're looking for cheap things to do in Rotorua or you've decided that money is no object for this inside day to remember, Motion Entertainment has something for all families.
---