- Relax and rejuvenate in this wonderful resort town.
A year round destination, just perfect for a long weekend.
Hanmer Spring is a weekend favourite. A perfect getaway weekend that takes you away from the hustle and bustle and right to the edge of serenity. Whether it's the famous pools you are seeking or the simplicity or just being 'out of town', take a break if you can.
Steve and Julie are looking forward to hosting you.
#TrustBellaVista
With all the rushing around we do in our busy lives there comes a time when we need to take stock and give ourselves a much-needed nourishing break.   Hanmer Springs NZ is the perfect location to getaway for this said such weekend.  To relax and unwind, mingled with a little adventure in a picturesque alpine village sounds very idyllic don't you think?
Friday Afternoon
Hanmer Springs, a small spa town, nestled amongst the mountains and forests of the Southern Alps is only 1.5 hours from the bustle of Christchurch.  On arrival you will easily find your Hanmer accommodation on the right as you enter the village.  The Bella Vista Hanmer Springs Motel is close and convenient to the hot pools and within easy walking to the centre of the village.  There's ample parking and it's a pet friendly Hanmer motel, so bring along your four-legged friend for some nature-loving fun.
Once you've settled into your Hanmer Springs accommodation it's time to get out into the fresh alpine air for a walk up Conical Hill.  This is an enjoyable 1 hour short walk that climbs through mature exotic plantations of Lawson's cypress, Japanese cypress, giant fir, Atlantic cedar and laburnum – all planted around 1910. At the summit you are met with stunning 360-degree views over Hanmer and the surrounding mountains.  The track starts steep but gets easier as you go zig zag higher up and the track down from the summit on the other side meets up with Pawsons Road, which leads to Woodland Walk, a much easier walk if you prefer an alternative.
Friday Night
After working up a thirst and appetite head out to Saints Café, Bar and Restaurant for dinner tonight.  They have a happy hour on Fridays from 4pm-7pm so enjoy a few pre-dinner drinks before getting stuck into the menu – mussel pots, finger licking ribs or the Saints 'Stonegrill', a unique dining experience where your meal where meal is served to your table cooking on a super hot natural volcanic stone.
Saturday Morning
This morning you will need to have a good fuel up breakfast before the adventure of the day begins. And what better place to do this at than the Powerhouse Café & Restaurant.  Set in an historic building with views of the mountain peaks, the Café offers fresh local food, friendly service and great coffee.  
After breakfast you will have a fun-filled day enjoying the Waiau River on a full-day, guided river safari with Hanmer Spring Canoes.  The canoes are safe, durable and fun inflatable vessels and a great option for families, couples or groups.  This is a real NZ experience exploring the stunning -natural environment of the Waiau River gorge.  The trip takes about 4-5 hours and includes a picnic lunch and return jetboat ride to base.   You are provided with wetsuit, booties, helmet, life jacket accompanied by a qualified guide – just bring your swim wear, a towel and some sunscreen!
Saturday Afternoon
After such a thrilling day you'll need a much needed soak and pamper at the Hanmer Springs Thermal Pools and Spa.  The pools are an easy 10-minute walk from your accommodation in Hanmer.  The team at Bella Vista can point you in the right direction if you haven't spotted it.
Here you can float along the lazy river, have fun on the water slides, relax in the rock pools or let the sulphur pools soothe away the exhilaration of the day.
Saturday Evening, Dinner & Beyond
Tonight, make a reservation at MK Restaurant for some dumpling magic.  When you think of dumplings most people think of Asian street food, but this is something special.  There is a passion behind the presentation of the food – it is art on a plate!  Not only artistically decorated but mouth wateringly beautiful taste sensations to match. But don't stop there – try the desserts too!
If you feel the night is still young head to one of these bars for an after-dinner aperitif: 
Monteiths Brewery for a selection of great beers
O'Flynns Irish Pub for a good yarn or game of pool or darts
Saints Bar & Café for cocktail time and a live DJ from 10pm.
Sunday Morning
After checking out of your Bella Vista Hanmer Springs accommodation there is still time to enjoy your surroundings before heading home.
Take a morning stroll along the Dog Stream Reserve.  This is an easy walk along the banks of Dog Stream into the reserve, passing over small bridges with attractive forest views as you meander along.  During Autumn as the colours are turning this is an especially pretty walk.  There are many other walks to do if you are feeling particularly adventurous, your friendly Bella Vista hosts can offer you some local tips.
Stop at the 'Decadent Fudge Shop' for a gourmet tasting of a multitude of delectable fudges from Hokey Pokey to Mango or Dark Chocolate and Baileys. Yum!
On your way home drop in to one of New Zealand's highest altitude vineyards, Waiau River Estate, at 297m above sea level. Just 13km south of Hanmer Springs, the unique environment surrounded by high country farms and mountains is located on the banks of the Waiau River. Enjoy the delicious food and wine and soak up the breathtaking views looking out to the majestic Southern Alps.
Bella Vista Hanmer Springs offers perfect accommodation suitable for couples on a break or families.  Situated a short walk from the main town the motel has a beautiful aspect looking towards Hanmer Conservation Park.  For the best rates and latest specials, book direct by calling 0800 235 528.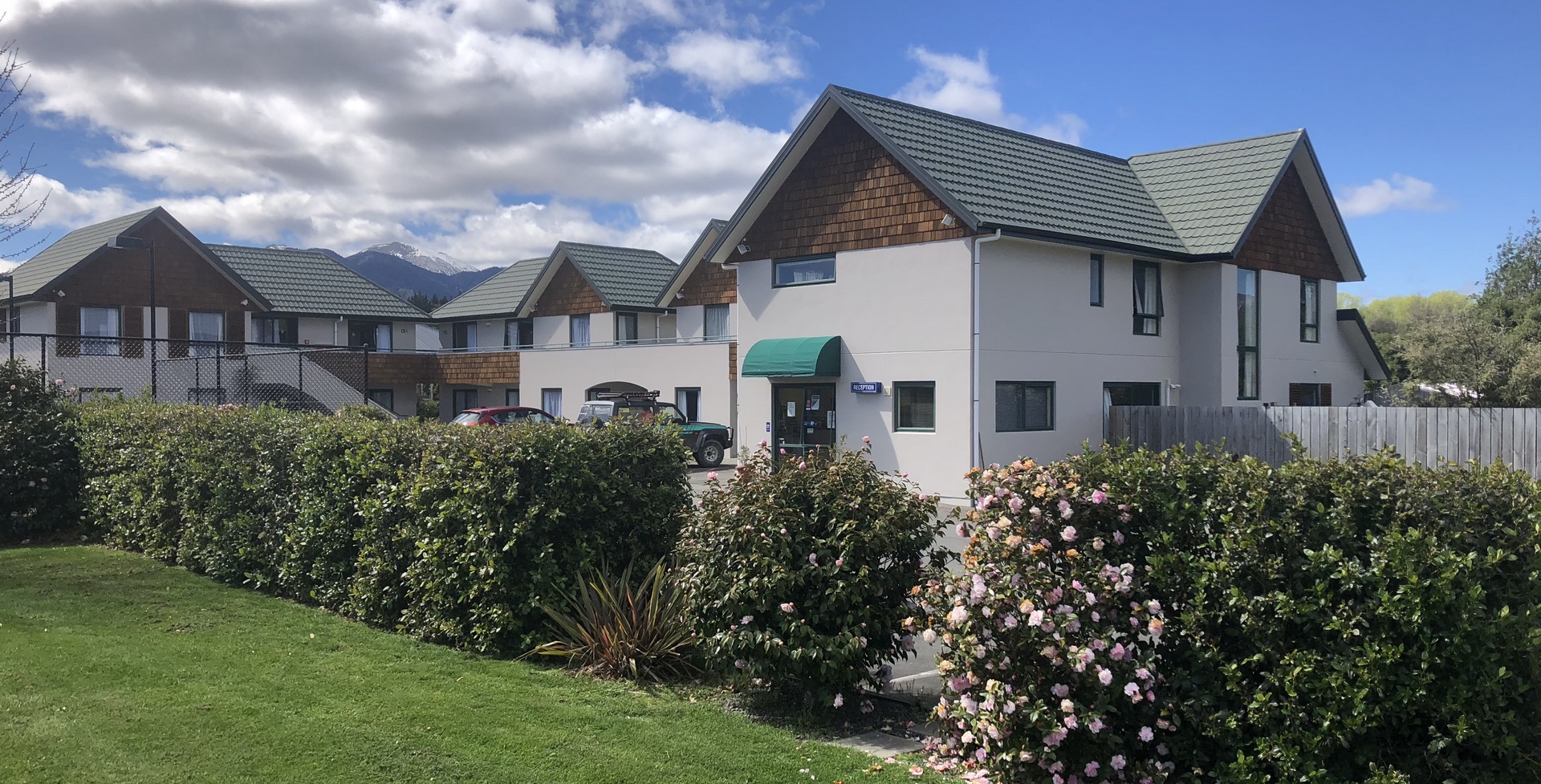 Bella Vista Motel Hanmer Springs
Whatever your reason for visiting the alpine village of Hanmer Springs, the Bella Vista Motel can fulfill your accommodation requirements.