Fed up with the hustle and bustle of daily life and just need a change of pace and scenery? Taking a weekend break in Wanaka will revive your soul.
Tom and Melissa are looking forward to hosting you.
#TrustBellaVista
Set amongst spectacular mountains and lake scenery, Wanaka is the perfect place for relaxation or immersing yourself in the good old outdoors.
Friday Afternoon
You will receive a warm welcome when you arrive at the Bella Vista Motel Wanaka. Unpack, make yourself comfortable and let yourself unwind. Your accommodation is in Dunmore Street, just 150 metres from Lake Wanaka and a minute's walk to shops, restaurants, galleries and wine bars. And with ample safe parking, you can leave your car and set off on foot to explore the resort town.
This afternoon, a great way to ease into the weekend is by taking a stroll along the lakefront following the Glendhu Bay track. There will be plenty of photographic moments, especially when you come across the famous Wanaka tree, a lone willow surrounded by water, and a beloved star of the Instagram age. With a backdrop of Ruby Island and Mount Aspiring National Park, it's hard not to get that perfect shot! Further along the track, you will come to a side trail that leads up to Rippon Vineyard, Wanaka's oldest vineyard. It's worth partaking in a few tastings or raising a glass whilst savouring the spectacular view.
Friday Night
After meandering back along the lakeside to town you should have worked up a hearty appetite and one of our favourite spots to go for dinner is Francesca's Italian Kitchen. Let yourself be transported to Italy with the delicious aromas of authentic Italian cuisine; wood-fired pizzas or melt in the mouth pasta – yum! If time permits after dinner, a real find in Wanaka is Cinema Paradiso. You will have a truly memorable movie experience in this state of the art, classic movie theatre, complete with comfy old sofas, an old Morris Minor, a cafe and bar, and a homemade ice-cream for dessert.
Saturday Morning
Rise early this morning and leisurely stroll down to the lakefront. Watch the blissful morning stillness unfold as the day begins. A great way to awaken the senses for the big day ahead. Coffee also helps, so head to one of the fabulous cafes like Relishes or Alchemy for a scrumptious breakfast.
After satisfying those hunger pains, it's time to hop in your car and head out to Wanaka's National Transport and Toy Museum on the Wanaka-Luggate Highway. It houses a fascinating array of pieces from the past. Unusual aircraft, vehicles from car to military vehicles and tractors, over 50,000 toys from wind-up toys to porcelain dolls and teddy's, it's one of the largest private collections in the world. You can get lost in here for hours!
Saturday Afternoon
We suggest heading back into town for an afternoon lake cruise. It's the best way to experience the wonderful scenery of Lake Wanaka and discover the beautiful islands with a guided island walk such as Stevensons Island Cruise and Nature Walk. Relax as you cruise up Stevensons Arm before making a beach landing and setting off on your guided walk to the summit of Stevensons Island. A haven for birdlife and affording you the most stunning views of nature at its best.
Saturday Evening Dinner & Beyond
For dinner tonight head to the Whitehouse Café and Bar. A firm locals favourite set in a 1930's Art Deco building with rustic décor, the White House has a quaint charm with a cosy and laid-back atmosphere. The food is delicious with flavours of Mediterranean and Middle Eastern food with a certain New Zealand flair, creating a unique dining experience in Wanaka.
Wanaka offers you a few options for that after dinner aperitif. Check out the Gin and Raspberry, a lush boutique bar, for that classic cocktail. Or if a Lounge bar is more your scene drop into Lalaland, sink into a comfy couch, enjoy the vibe whilst sipping on a concoction made by the brilliant bar staff.
Sunday Morning
After checking out of your Bella Vista Wanaka accommodation, there is no need to hurry off.  There is still time to relax or experience more fun and adventure that Wanaka has to offer.
You may choose to have a leisurely brunch at another of Wanaka's fine cafes, be amazed at the illusions in Puzzling World, or meander along the lakefront eating delicious ice-cream.
For the more adventurous after scenery and excitement:
Take a 60-minute exhilarating jet boat ride down the mighty Clutha River.
Have the ultimate adrenaline experience with SkyDive Wanaka with an incredible scenic flight that captures views of Mt Cook, Mt Aspiring, glaciers, lakes and rivers.
Trek through old gold mining areas and high country Cardrona Valley farms whilst riding Appaloosa horses with Backcountry Saddle Expeditions.
Or let the 4WD experts, Ridgeline Adventures, take you off the beaten track to locations that are privately owned.
We hope you leave Wanaka with a happy heart and that this itinerary has given you a taste of all the good things that Wanaka has to offer. 
Remember, Wanaka is a place to visit in all seasons so don't forget to check out Wanaka in the winter months when you can experience snow sports on Treble Cone and Cardrona Ski fields. Bella Vista Wanaka would love to host you for your next visit and would be happy to help with any of your queries.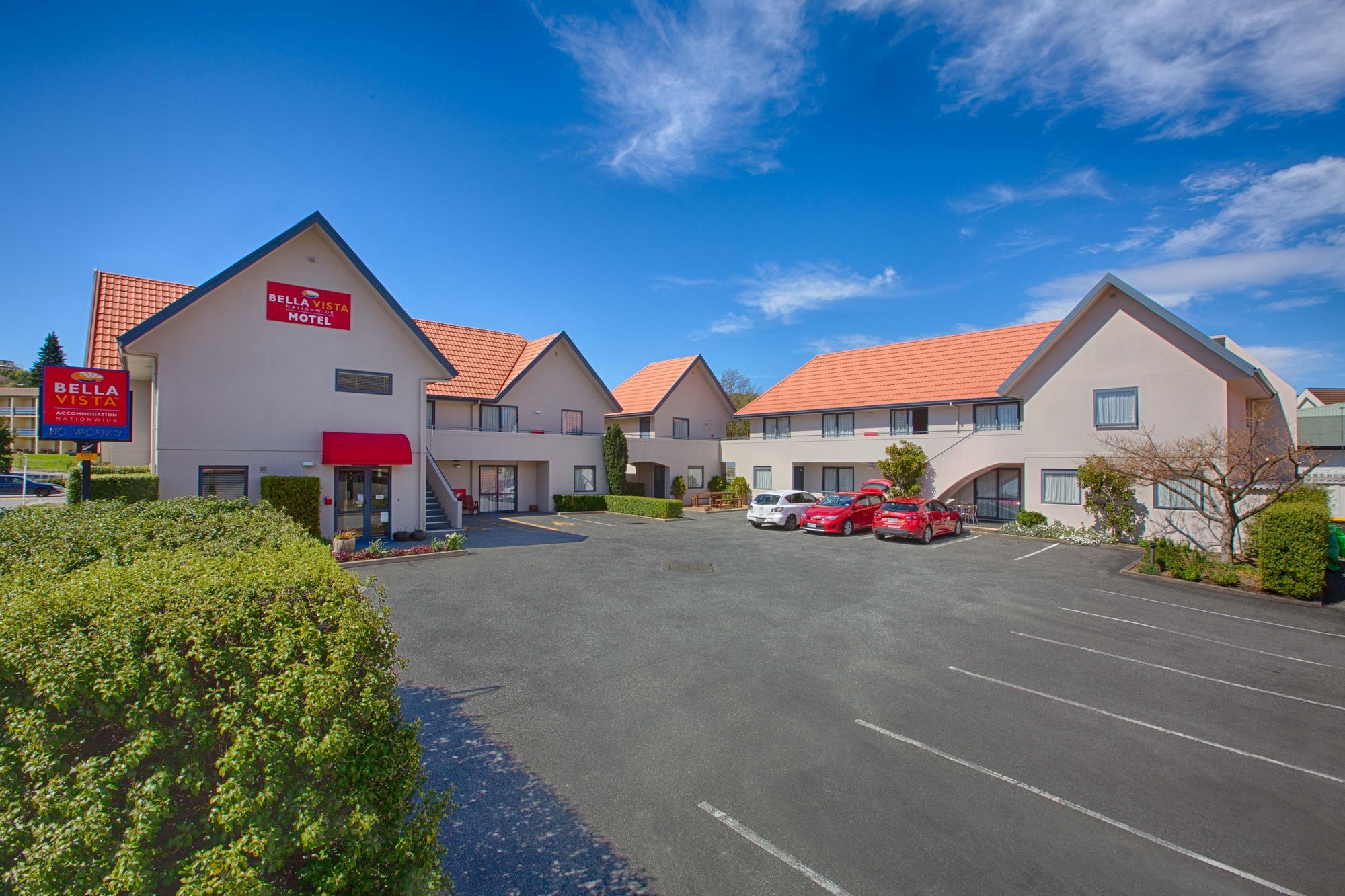 Bella Vista Motel Wanaka
Bella Vista Motel Wanaka is surrounded by restaurants, cafés, wine bars and shops.