---
Posted by Bella Vista on
---
Camping in New Zealand is something of an institution. It is considered to be a holiday of choice for many kiwi's taking an extended break over Christmas and New Year and it is even talked of as a right-of-passage for kids during their summer holidays. Dreams of hot, sunny days socialising with camp-mates well into the evening, with the opportunity to get back to nature. It sounds great, but do the number of tiny cabins and motel units now appearing in traditional campsites mean the reality is somewhat different to camping idyll, and that most people would prefer not to be under canvas?
With this in mind, we thought we'd offer a tongue-in-cheek, one-eyed review as to why camping perhaps isn't so great!
1. Setting Up and Packing Away.
All you wanted was a couple of nights away camping, but after a long journey, erecting your tent in 30 degree heat was not only exhausting and at times frustrating, but you lost a lovely afternoon of your holiday. You then lost the same amount of time packing everything away before another long drive. Predictably, everything is wet because it rained overnight so you're going to have to set the tent up again to dry it out once back home. Compare that to the enjoyable Bella Vista motel check-in, check-out experience where everything is taken care of.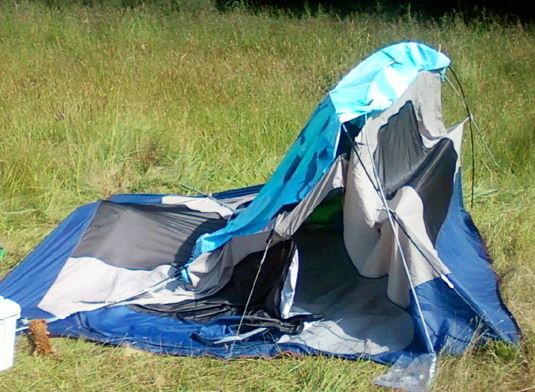 2. Communal Bathrooms.
It is possibly worth reminding you that EVERY Bella Vista motel studio, no matter what the location includes an ensuite bathroom which is private to you and only you. At no time have we ever had any feedback stating that someone from the room next door has walked into the bathroom waiting to share the toilet, sink or shower! Well, that's the basic premise when you camp and at times it can become quite trying – particularly if you are following someone whose cleanliness standards fall well below your own.
3. Me Time.
You arrive at a campsite and in a blink of an eye, you are thrust into a new social community. Whether you like it or not, you are required and sometimes expected to participate fully in your new neighbourhood. Before you know it you're helping run the kids club or cooking another dozen sausages for the communal BBQ. You're camping, it goes with the territory! All you wanted to do was go on holiday, take a break from the world and read your book in peace? Tough luck!
4. The Weather.
Let's not pretend every New Zealand summer is a cracker. Your childhood memories might tell you so and you put last year's weather-bomb to the back of your mind when your planning your trip, but can there be anything more miserable than spending hour after hour under canvas with the rain pouring down? Do we need to state the obvious and remind you that cosy motel rooms rarely flood or get blown away in high winds!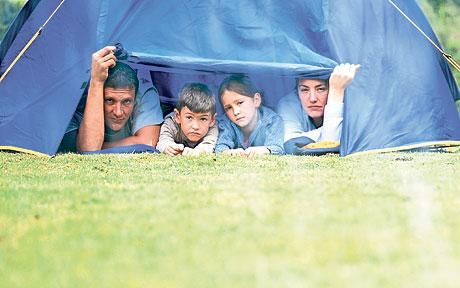 5. The Wildlife.
'Get close to nature' they said. That phrase may seem a little too real when you return back from an outing to find the campsite goat chewing through your tent's fly-sheet. We're happy to state categorically that no Bella Vista keeps a pet goat.
6. Home Comforts?
Let's face it, modern expectations of a holiday or mini-break are often based on the hope that we will be able to enjoy all our home comforts but simply in a different location. Bella Vista accommodation offers quality freshly made bedding, your room is serviced daily, you have a kitchenette to utilise at your leisure, ensuite bathrooms, electricity is freely available, and Free WiFi is guaranteed. The remote control in never far away either. When you're camping it's sleeping bags, blow-up mattresses and, if you're lucky, the showers might not be coin operated.
7. Noise.
Screaming kids in the middle of the night. Fireworks exploding just as you drifted off to sleep. Cars with unreasonably loud sound systems. Tractors. Boats. 4x4 Bikes. Parties. The dawn chorus. Neighbour's conversations. The list of noisy interruptions to your campsite holiday bliss goes on. When you're in a tent, you hear the lot and there is no escaping it.
8. Location.
Now you may be thinking that the one thing a campsite often offers is direct beach access. Well yes, there is no Bella Vista accommodation right on the beachfront, but the motels in Napier, Nelson, Wellington, New Plymouth, Oamaru and Kaikoura are all within a short walk of the sea and some good beaches.
9. Hot Showers.
Enough said.
10. Daylight.
Long summer days and late nights round the campfire. It sounds great, but remember daylight is just around the corner and tents are simply not designed to block out the early morning sunlight. If you are like a lot of people who enjoy catching up on sleep and having a lie-in when they are on holiday, our experience says it is difficult to do that without a good set of black-out curtains (included free at a Bella Vista near you).
Enjoy your holiday accommodation, whatever it might be!