---
Posted by Rob Burnell on
---
Sandwiched between a craggy mountain range and the Pacific Ocean, Kaikoura is a foodie paradise enjoying a bountiful harvest from both land and sea. With so many great places to eat in Kaikoura just a short walk from the motel, you'll discover why this town is not only the crayfish capital of New Zealand, but a mecca of great eating – all served up with a dollop of South Island charm.
Cods and Crayfish
Grab the catch of the day at this family-run seafood spot. Rated by visitors as one of the best take out places to eat in Kaikoura, your fish will probably be cooked by the people who caught it. Want a whole crayfish and a scoop of crisp and fluffy hot chips? Or maybe a fillet of battered juicy blue cod with a side of crunchy squid rings? No problem. While you wait, the kids will be entertained by the fish tank housing live crayfish and crabs making this one of the best food-centric attractions in Kaikoura. Grab some delicious flaky smoked fish to go, as this place boasts its own smokehouse.
Black Rabbit Pizza
If you've overindulged in the local kaimoana (seafood), put this pizzeria on your list of 'Kaikoura things to do'. Locals rave about the Black Rabbit's 'Shrek and Dolly' pizza –imagine roast lamb, caramelized onion, pumpkin, mozzarella cheese, & mint sauce drizzle served on a delicious crispy base, served piping hot from the pizza oven. These guys are gourmet geniuses, with 13 pizza creations on offer, whizzing up tasty vegetarian combos too - like homemade tomato pizza sauce, pesto and jalapeños. But wait there's more! Their caramel cookie dough cheesecake dessert pizza might just pop those top buttons. So maybe take a breather or get it boxed to go!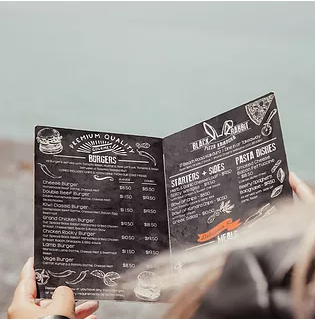 Zephyr
Billed as a stylish, modern 'downtown' eatery, Zephyr is regarded by visitors as one of the best restaurants in Kaikoura with a bistro-styled menu unapologetically focussed on local game – think venison, duck and ribeye beef – and a great little wine list to boot. No doubt booked by locals for a special night out, this hidden gem will appeal to couples or a bunch of friends who might opt to share the slow roasted Lamb Shoulder - for two – served with rosemary jus, duck fat roasted potatoes and seasonal vegetables. Go on, make a booking, you deserve it.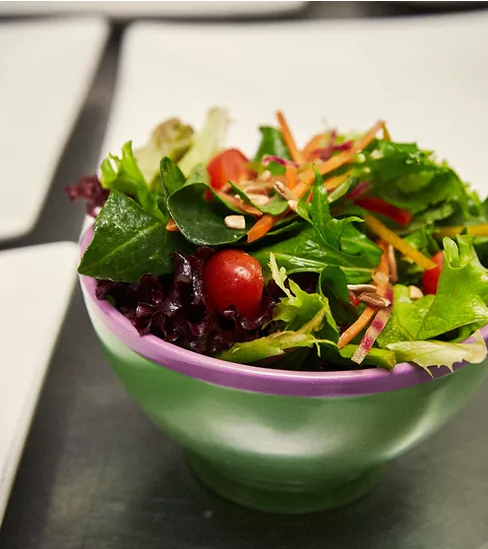 Sime's Kitchen
The new-ish kid on the block is fast becoming one of the best daytime places to eat in Kaikoura. Sime's Kitchen offers hearty fare with its origins harking back to a famous 40-year plus Dunedin bakery, run by owner Sam's family. Yes, classic Eggs Bene is on the menu but how about tucking into French toast with fresh figs and pistachio cream while sipping on a piping hot brew of People's Coffee (try saying that fast!). Need lunch on the run? The cabinet is stocked with sweet and savoury treats based on Sam's grandfather's recipes, often made with the famous Hislop's organic wholemeal flour and honey and other locally sourced ingredients. Truly, one of the more delicious things to do in Kaikoura which may hurt the waistline (but not your wallet).
Ask our guest services team at the Bella Vista Motel for recommendations, because as locals, we not only know the best restaurants in Kaikoura but also the top attractions in the surrounding area.