---
Posted by Rob Burnell on
---
There are lots of great places to eat in Whangarei and we've got all the most popular cuisines covered—from Asian to modern European, burgers to banh mi. If you've burnt some energy checking out the Whangarei attractions and you're looking for a good meal to recharge, try one of our four Whangarei restaurant recommendations below…
Suk Jai Thai Restaurant
Suk Jai Thai Restaurant is undoubtedly one of the best restaurants in Whangarei. It's so good that it even received an award from the Thai Prime Minister for its quality and authenticity! The menu is extensive with curries, stir fries and rice dishes galore—and there are set menus and banquets too for those dining as a group. And the excellent food isn't the only great thing about this Whangarei gem; the owners are a real hit with the locals thanks to their warm, friendly nature and service that exceeds expectations. If you only visit one restaurant in Whangarei while you're here, make it this one!
Topsail
Looking for ocean views with your beef carpaccio? Topsail sits in prime position in the suburb of Onerahi, near the Whangarei airport. Perched at the very end of the peninsula, Topsail overlooks the bay and offers an intimate, elegant dining experience to rival some of New Zealand's top restaurants. Topsail is an excellent choice if you're looking for places to eat in Whangarei that serve top-quality modern European cuisine with a carefully assembled wine list and service that can't be faulted. Almost everything that can be made in-house has been created on site—breads, pates, terrines, chutneys, jams, sauces and dressings—and the eggs come from the owners' chickens. Topsail is one of the best restaurants in Whangarei to watch the sunset over the harbour—make your booking now!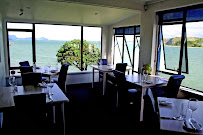 Fat Camel
If you haven't had Israeli food before, you are missing out! But you're also very lucky, because Fat Camel Café serves up some of the best middle-eastern food in Northland and there's no better place to sample your very first dish than right here in Whangarei. Everything here packs a real flavour-punch.There are pita pockets packed with meat, salads and authentic Israeli spices; hot soups; plates with meat or vegetables and rice, hummus and sauces; and a dessert menu that will have you miraculously finding room for one more dish. Fat Camel is only a 13-minute walk away from our Whangarei motel, right in the middle of the city and easily accessible from most of the popular Whangarei attractions. It's one of the best restaurants in Whangarei for a casual bite with friends.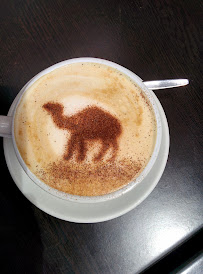 Tonic
Tonic is one of those restaurants where you think that you'll probably just have a main, but end up devouring an entrée, main, sides, dessert and a couple of glasses of wine. It's the menu that does it; it's so hard to choose just one dish! And the intimate, cosy atmosphere makes you eager to settle in and extend your experience for as long as you can. The menus at Tonic change twice a year, but always offer a handful of equally-appetising choices. Choices like Spiced roasted pumpkin and coconut soup with crushed salted peanuts; Slow cooked masala lamb leg with fried shallots and kumara purée; and toffee crème brûlée with vanilla bean ice cream. Tonic has been one of the best restaurants in Whangarei for a couple of decades now, so it's safe to say they know their stuff! Seats are limites here, so book early to avoid any disappointment.
---