---
Posted by Bella Vista on
---
Autumn is a great time to travel New Zealand. The colder nights give way to crisp mornings leaving the famous New Zealand landscapes refreshed. At this time of year you'll often witness a scattering of low hanging but atmospheric morning mist reaffirming why this beautiful country is called Aotearoa or "the land of the long white cloud". A sunny autumnal day can often be as good as any summer's day with the added benefit that the maddening summer crowds have disappeared. Occasionally, you might even feel like you've got the entire country to yourself.
Here's three ideas for your next Autumn break...
Explore Fiordland from Te Anau
Beautiful Lake Te Anau acts as the gateway to the Fiordland National Park and there is genuinely no better time to explore the brilliant wilderness of New Zealand's southwest and the country's largest national park. There are plenty of outstanding day excursions on offer including a visit to Te Anau glowworm caves with Real Journeys, lakeside walks or tramps, a journey to the famous Milford Sound and a cruise on the fiord, or perhaps even an overnight trip on Doubtful Sound. Each of these trips works equally as well in autumn as they do in summer and the lack of tourists makes them more personable and often more enjoyable.
Of course, your getaway will only be complete by basing yourself at Bella Vista Te Anau where you will enjoy the warm southern hospitality. Spend a long weekend or just a few days but we guarantee you'll return home from your trip refreshed!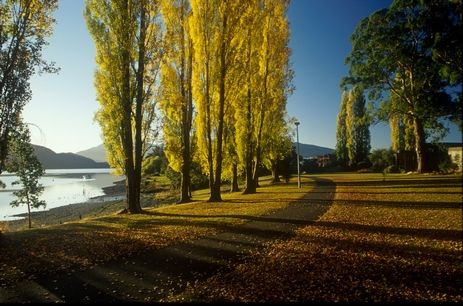 ---
Catch the first sunrise at Gisborne
Way out east and somewhere you always thought you'd like to visit? Well, what are you waiting for! Autumn is possibly one of the best times of year to go. Bella Vista Motel Gisborne would love to host you for a long weekend break, or even a couple of nights as you pass through on your road-trip around the East Cape.
Please be aware that if you don't stop for more than two nights, you're doing this great city a disservice. Famous for being the first city in the world to see the sun each morning, there's a whole lot more to experience including great food and wine, some of NZ's best surf beaches and a deep cultural connection to early Maori settlers. And don't forget to add a breakfast to your stay at Bella Vista Gisborne which includes the "best freshly baked croissant in Gisborne"(!)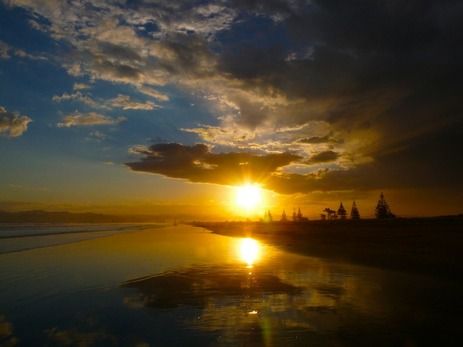 ---
Find all year summer in Nelson
Another location for a perfect autumn getaway is Nelson. Tourism New Zealand sums up the town perfectly as, "One of the sunniest cities in New Zealand, Nelson is the perfect spot to base yourself while you spend some time exploring the Abel Tasman National Park."
There are in fact three National Parks within a 90 minute drive of the Nelson Bella Vista motel so you're absolutely spoilt for choice if you want to get out and about. The Kahurangi National Park and Nelson Lakes National Park are an easy drive from a stay at our Nelson accommodation, but the Abel Tasman National Park is probably the more well-known park with spectacular sandy beaches and an excellent destination for day-trips including walks and boat excursions.
If the great outdoors doesn't entice you, then there is plenty to do in and around the city including strong art and culture scene, as well as sumptuous local culinary delights. Despite the theme of this blog promoting autumn escapes, our Nelson motel owners will remind you that 'in Nelson, it's summer all year round!'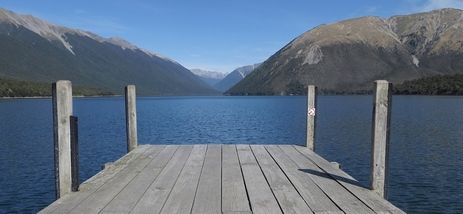 ---
Wherever you decide to go to get away this autumn, Bella Vista has got 27 excellent placed motels offering plenty to see and do!
---