---
Posted by Bella Vista on
---
Taupo, at the heart of the North Island has been a magnet for tourist for decades. The close proximity of many attractions makes exploring from your Taupo accommodation very easy.
Below are just a few of the many things you can enjoy doing for free while in Taupo.
Huka Falls
Most-visited natural attraction in NZ. Nearly a quarter of a million litres of water per second gushing through a narrow gorge into the mighty Waikato River. There is a popular walking track along the river connecting to Spa Thermal Park near town.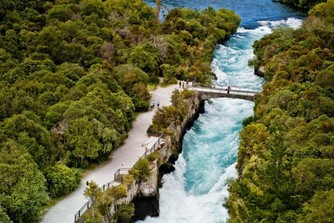 Spa Thermal Park
Wanting a free outdoor hot pool experience? The area has been recently upgraded, which includes toilet & changing room. There is even a pop-up café. Avoid the crowd by visiting in the morning.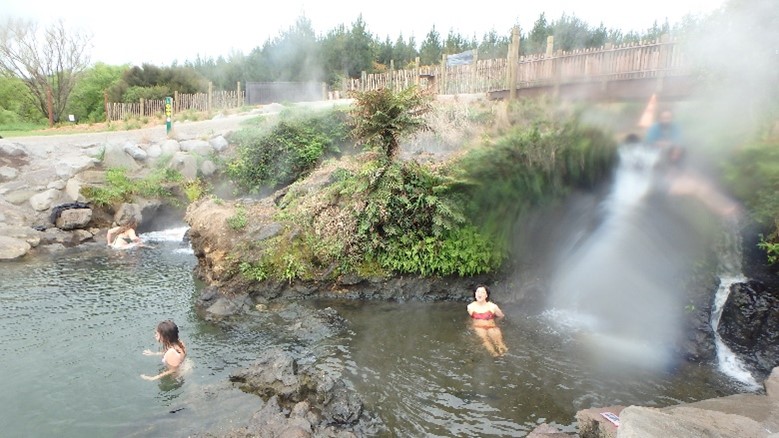 The Great Lake Pathway
The walkway shore begins in the town centre and extend along the lake to 5 Miles Bay. It is perfectly suited for families & offers spectacular views across Lake Taupo to the snow-capped peaks of Central Plateau volcanoes. There is plenty of stop off points for breaks, coffee, ice-cream, swims & photo opportunities.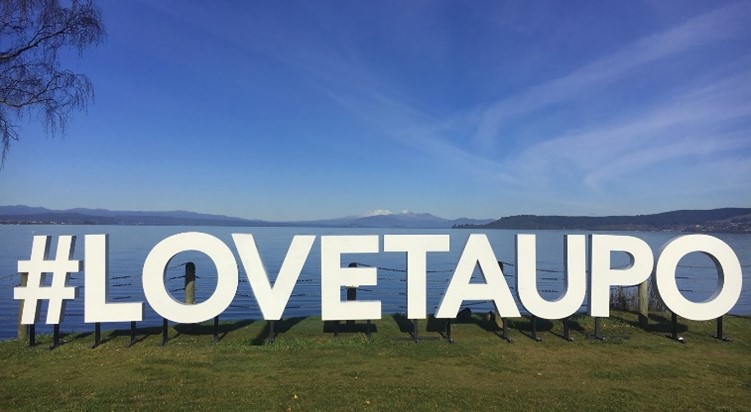 Aratiatia Rapids
Watch the release of millions of litres of water from the Aratiatia Dam, which creates a spectacular flow of water through a narrow gorge. Best vantage point is just 10 minutes' walk downstream on a well-marked track. Release daily at 10am, 12pm, and 2pm (and 4pm during summer).

Taupo Graffiato
Check out over 80 murals painted around the Taupo town centre. These murals brings transformation, wonder and vibrancy to the urban lane ways and streets. Don't forget to check out the painted helicopter located at THE HUB near Huka Falls.

Weekend Markets
There are 2 community markets in Taupo held on weekends. Abundance of art and craft stalls, fruit, vegetables, flowers, artisan baked goods, and hot meals are available. Both open from 9am – 1pm.
Farmers Market – Every Saturdays. Nukahau Shops, 3 minutes' drive from town centre. Market Central – Every Sunday. Northcote Reserve along the lake front in town centre.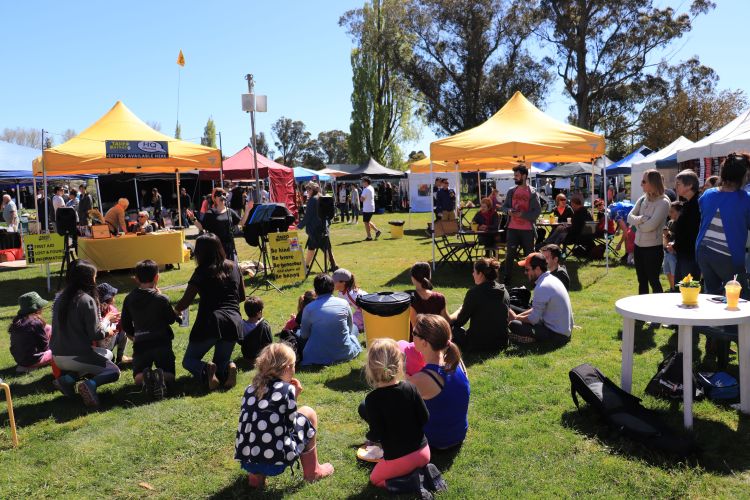 Bella Vista Taupo is located just a few blocks from both the town centre and Taupo lake front. Situated on a quiet road it is easily accessible and well located. Jason and Miyuki look forward to hosting you.