---
Posted by Bella Vista on
---
The Ashburton Aviation Museum is well worth a visit during your stay at Bella Vista Ashburton and located at the Ashburton Airport. This is a great activity and is well worth the visit no matter the weather.
Ashburton has a strong aviation history, being a training base in World War 2. At that time, there were 50 Tiger Moths based there. The original tarmac and tie-down rings are still there to this day which helped to secure the planes from Mid Canterbury's strong nor-west winds.
There are over 20 aircraft on display in the Two Museum Buildings and more in the work shop. These include Devon, Vampire FB5, Harvard, Porterfield, Airtruk, Benson Gyro Glider, Weihe Glider, Hughes Helicopter, Olympia, Flying Flea, Harrier GR3, Canberra B2 Bomber Cockpit. F8 - Meteor, Zlin, DC3, Vampire T11, Link Trainer, Slingsby T31, Bergfalke, Cropmaster, Tiger Moth. The museum is also home to the Southern DC3 Trusts Historic Airliner ZK AMY. The latest acquisition is a Thompson Refueller, one of only 9 on display worldwide.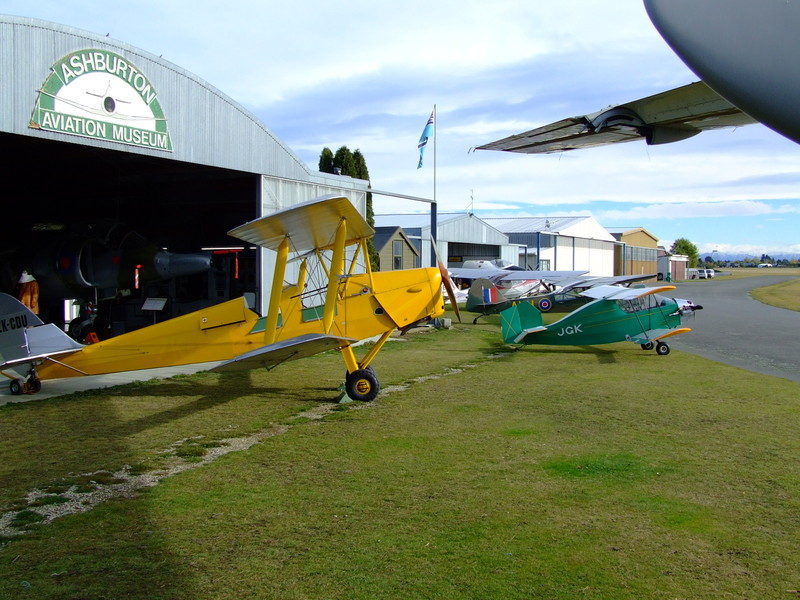 The museum is open to the public every day everyday between 1pm and 3pm. Wednesdays and Saturdays, 10:30am to 3pm. Entry is $10 per adult, children are free.
Bella Vista Motel Ashburton's recommendation is on a nice day, bring a picnic lunch to enjoy after you explore the Museum. Pending the weather, you may be able to watch other planes take off and land and skydivers landing. A picnic table is there to enjoy, please ensure you take your rubbish away when you leave.
For more information about Mid Canterbury, Ashburton accommodation or additional recommendations on activities while in the area, please contact [email protected] or 03 307 7505 today. Bella Vista is a four star quality Ashburton motel situated only five minutes from Ashburton town centre and five minutes from the aviation museum.
---