---
Posted by Bella Vista on
---
Queenstown was once a delightful endpoint to many a tourist's journeys when travelling New Zealand from north to south. The lakeside resort revelled in its quiet popularity, many a tourist wondering how they hadn't heard of this southern gem sooner.
Some say the town started to shout too loud about its relaxed lakeside living, abundant wineries, quite remarkable mountains, the collection of premier Queenstown ski resort's right on the town's doorstep or the incredible walks and activities at hand. In the digital age, a picture tells a thousand words and soon Queenstown's secret was out. What do you think?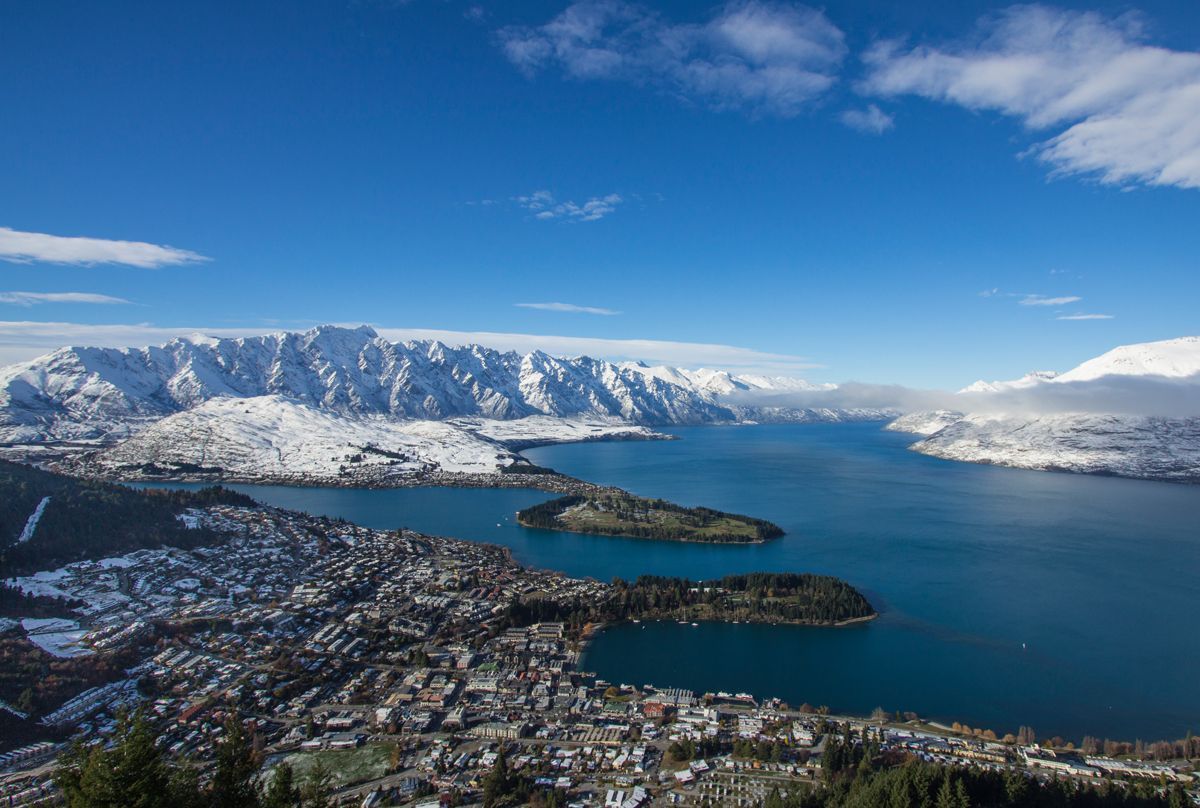 As word spread, so demand grew. And it grew a lot. Over 2 million passengers now arrive into Queenstown airport every year seeking to holiday in this wonderful paradise. Thankfully, Queenstown accommodation has also grown to meet the needs and proudly include's Trip Advisors' No.1 rated motel, Bella Vista Queenstown.
As Queenstown has developed into a destination where millions come each year to holiday, we thought we'd give you our run-down as to how you can fill your time and create an incredibly memorable 10 day holiday to the resort of Queenstown.
Milford Sound
No trip to the South Island is complete without visiting New Zealand's most famous tourist destination, Piopiotahi or more commonly known as Milford Sound. A fiord in the southwest of the South Island and a 4 hour drive from Queenstown, its cliffs rise vertically from the dark waters, the towering Mitre Peak spellbinds photographers, lush rainforests and cascading waterfalls like Stirling and Bowen falls plummet down its sheer sides. And when it rains its beauty is only magnified. The fiord also is home to fur seal colonies, penguins, and dolphins. This spectacular natural attraction can be reached on a day trip from Queenstown by coach or plane including a cruise on the fiord. If you can, why not coach in and plane back, that way you get to stop enroute at some of the scenic highlights along the way such as Mirror Lakes and admire the breathtaking beauty from the air. Rudyard Kipling had previously called Milford Sound the eighth Wonder of the World and I reckon that's spot on. Milford Sound is a full day trip.
Te Anau
If you are heading to Milford Sound, adding a stop in Te Anau is well worth it. It's a picturesque town nestled on the shores of Lake Te Anau, the largest lake in the South Island, and gateway to the Fiordland National Park. It's the beginning point for two of NZ's Great Walks – Milford Track and Kepler Track. Whilst visiting take a boat trip across the lake to do the glowworm grotto in Te Ana au Caves. If you decide to overnight in Te Anau, let Bella Vista Motel Te Anau host you. Only one block back from Te Anau lakefront, they'd love to host you. An overnight stop in Te Anau including a trip to Milford Sound would fill two days.
Queenstown & Gardens
Pick a day and spend it wandering around the township, browsing through shops and art galleries, riding the gondola, taking in the scenery and listening to the vibe. Check out the café scene, Bespoke is a firm favourite for lunch or a coffee shop with a cabinet full of delicious treats, and The Bathhouse on the lakefront is a good spot to watch the activity on the lake and while away an afternoon. Or take a stroll through the Queenstown Gardens ending in a nice Pinot Noir and tapas at The Bathhouse as the sun goes down. The botanical gardens were planted in 1867 and are now a tranquil place to wander amongst the exotic and native plants and trees. To do Queenstown and it's wonderful gardens justice and even a spot of shopping, you'd need to allocate a full day.
Walter Peak and TSS Earnslaw
Take a memorable trip on board the iconic TSS Earnslaw vintage steamship across to Walter Peak High Country Farm. You can just do a return cruise or add a farm tour and scrumptious barbeque lunch and make the most of your day. You won't want to rush this day out to take a full day.
Lake Hayes Walk
With an abundance of mountain scenery every which way you look in Queenstown, the walk around Lake Hayes captures the scene magically. The best time to do this is in the morning when the lake is still, and the mountains are reflected in the glassy waters. Just head towards Arrowtown from Queenstown and you will won't miss it. The circular walk takes around 2 hours to complete with seats dotted around the track so that you can pause and reflect. Look out for a population of Australian crested grebe who have made the lake their home. Your walk around Lake Hayes will take half a day with no need to rush.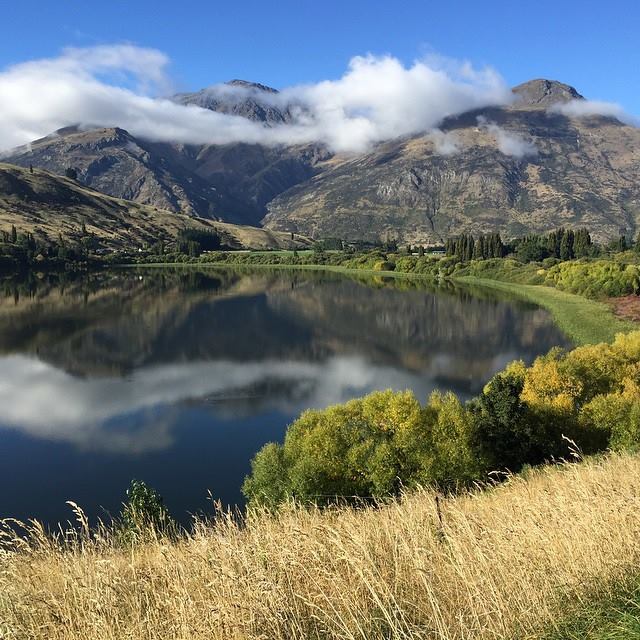 Arrowtown
After a refreshing walk around the lake keeps heading to Arrowtown, a quaint, historic gold-mining town. Replenish your soul in one of the many little eateries and then hit the Arrowtown Museum and attached special exhibitions gallery that shows a changing display of art and history related exhibitions. Delve into the history of the Maori, the early European settlers and gold mining era and what life was like. Explore the recreated grog shanty, Victorian Schoolhouse and blacksmith's workshop. Once you have contemplated life for these miners stroll down to the Chinese Village where you will see remnants of their shops and huts. Brrr! It must have been cold in the winter. Today gold panning is still very much alive. Hire a gold pan and try your luck in the Arrow River - there's still plenty of gold there to be found. Take a full day in Arrowtown.
Wine Tours
Central Otago is renowned worldwide for its luscious Pinot Noirs, so we recommend taking a wine tour out to the Gibbston Valley to sample a few. Gibbston Valley Winery also has a wine cave purpose built into the rock face and a cheesery that offer tastings for free. Other renowned wineries in the Gibbston Valley are Chard Farm, Mt Rosa, Brennan, Peregrine and Waitiri Creek Wines who offer craft beer tastings too. You're going to need a full day to do these wineries justice.
Glenorchy
Location of the british television series "Top of the Lake" and home to many middle-earth scenes in the 'Lord of the Rings Trilogy', Glenorchy is an hour's drive away around Lake Wakatipu, set on the edge of the Mt Aspiring National Park. It's a small village, popular for trampers and gateway to the Routeburn Track and other spectacular walks. Jetboat rides and horse trekking are among some of the other activities available in Glenorchy. If you have time drive further out to Paradise but only if you're giving this a full day.
Wanaka
The quaint township of Wanaka with a spectacular backdrop of snow-capped mountains, sheep stations and the crystal-clear waters of Lake Wanaka are a haven for young and old at any time of the year. Whether for fishing, hiking, skiing, biking or a relaxing getaway you will be spoilt for choice in the many activities, funky bars, quirky cinemas, galleries, spas and seriously good coffee! If you wish to overnight in Wanaka Bella Vista offers a great choice, centrally located right in the middle of town and only a stone's throw from the lake. A trip to Wanaka is one full day, or two days if you stay.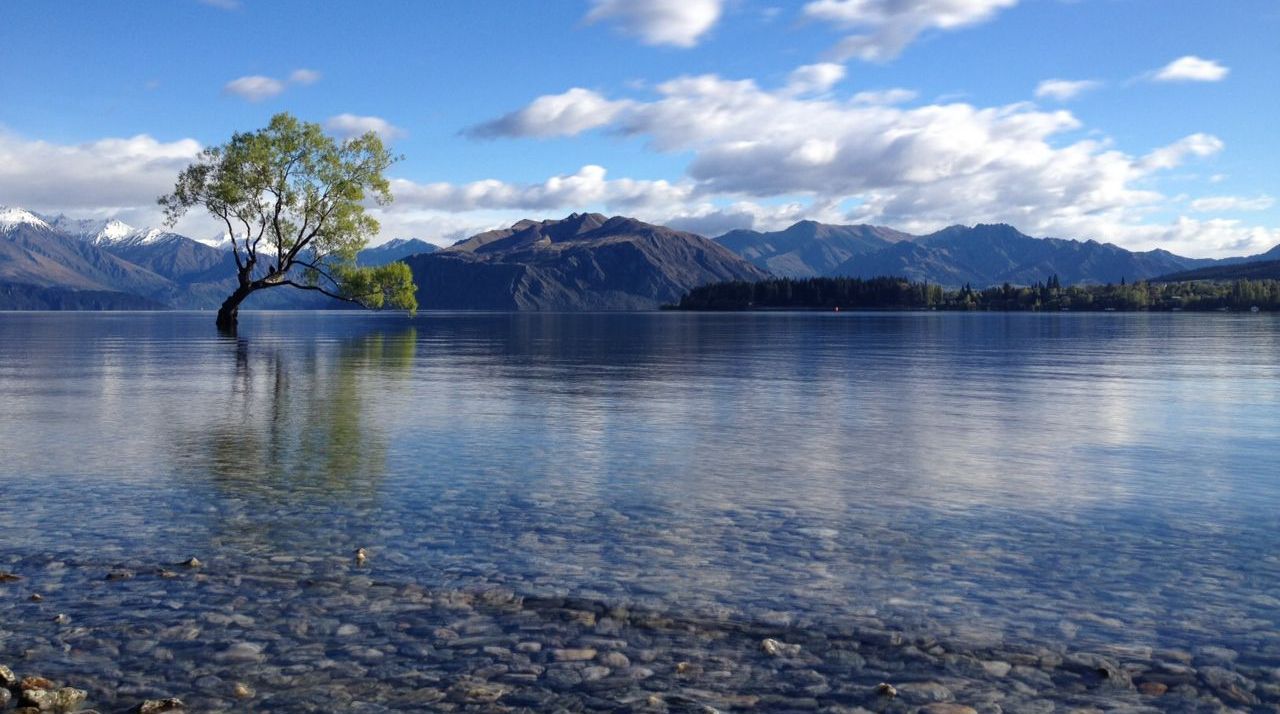 Mt Cook
Whether as a separate 1-2 night trip from Queenstown or a part of a roundtrip to Christchurch then Mt Cook is a must see. Its New Zealand's highest mountain and a popular destination for tourists and climbers. One of the best day walks is the Hooker Valley Track, wind up the Hooker Valley over swing bridges, past alpine streams and glaciers in the shadow of Aoraki/Mount Cook.
So there you have it. 10 days filled and you've barely scratched the surface. If you're thinking of heading to Queenstown get a booking because Bella Vista is waiting to host you.