- Take 5, relax and enjoy a read...
Category Archives: Bella Vista Franz Josef Glacier
Check-in on our New Zealand travel blog for latest news, events and updates - along with a splash of personality from the whole team at Bella Vista!
#TrustBellaVista
---
Posted by Bella Vista on
---
If you are searching for a holiday that includes snow, New Zealand is very definitely for you. Every winter and often into late spring, New Zealand can guarantee a whole swag of the white stuff in both the North and South Islands. And we're not talking about measly quotas that leave you feeling short changed. We're talking about infamous New Zealand snow dumps that can bring the chills right through every self-proclaimed beach lover.
Winter time southerly winds racing up from the Antarctic are cold enough to frighten even hardened rain into beautiful New Zealand snowflakes and once they fall, our stunning landscape is taken to a whole new level of awesomeness as New Zealand proudly shows off its seasonal white winter blanket. Blessed with major mountain ranges that reach above and beyond 2,500 metres tall, New Zealand naturally attracts snow to those highest peaks. In some cases, such as with Mount Cook at over 3,700 metres high, the snow tends to hang around all year.
Winter sports enthusiasts have long held New Zealand in high regard for its high quality ski-fields and the variety of its snow-covered mountain terrain, but it's not just ski and snowboard aficionado's that New Zealand snow attracts. It may be hard to believe but for many visitors travelling to New Zealand from distant tropical countries, the opportunity to touch snow for the very first time is a very exciting part of their journey.
So read on for our detailed guide to where you can find New Zealand snow.
New Plymouth
Perhaps not the most obvious place to start, but New Plymouth sits adjacent to New Zealand's largest stand-alone mountain, Mt Taranaki. During winter and often extending well into later seasons, the upper slopes of the mountain which reaches 2,518 metres will be snow clad. Taking a hike in Egmont National Park is a popular activity and a winter time walk to the snow line is quite easy to achieve with three main access roads allowing you to get you part-way up the mountain. We definitely wouldn't recommend a summit hike during the winter season however! New Plymouth is a great city to visit and our down-town New Plymouth accommodation option can give you all the information you need for your time there.
West Coast Glaciers
Franz Josef Glacier and Fox Glacier are world famous for the nearby glaciers from which the settlements take their names. And naturally, a glacier experience is what most people visit these townships for. The best choice to get up and personal with those glaciers is a heli-hike and this includes touching down on the top of the glaciers and being able to actually walk amongst virgin snow. It really is quite an experience to not only take a scenic flight up and around Mount Cook, but then to land and tread on these massive snowfields at the top of the glaciers. It is quite a wondrous experience. Franz Josef Bella Vista and Fox Bella Vista can give you all the details you need to make this a really memorable visit.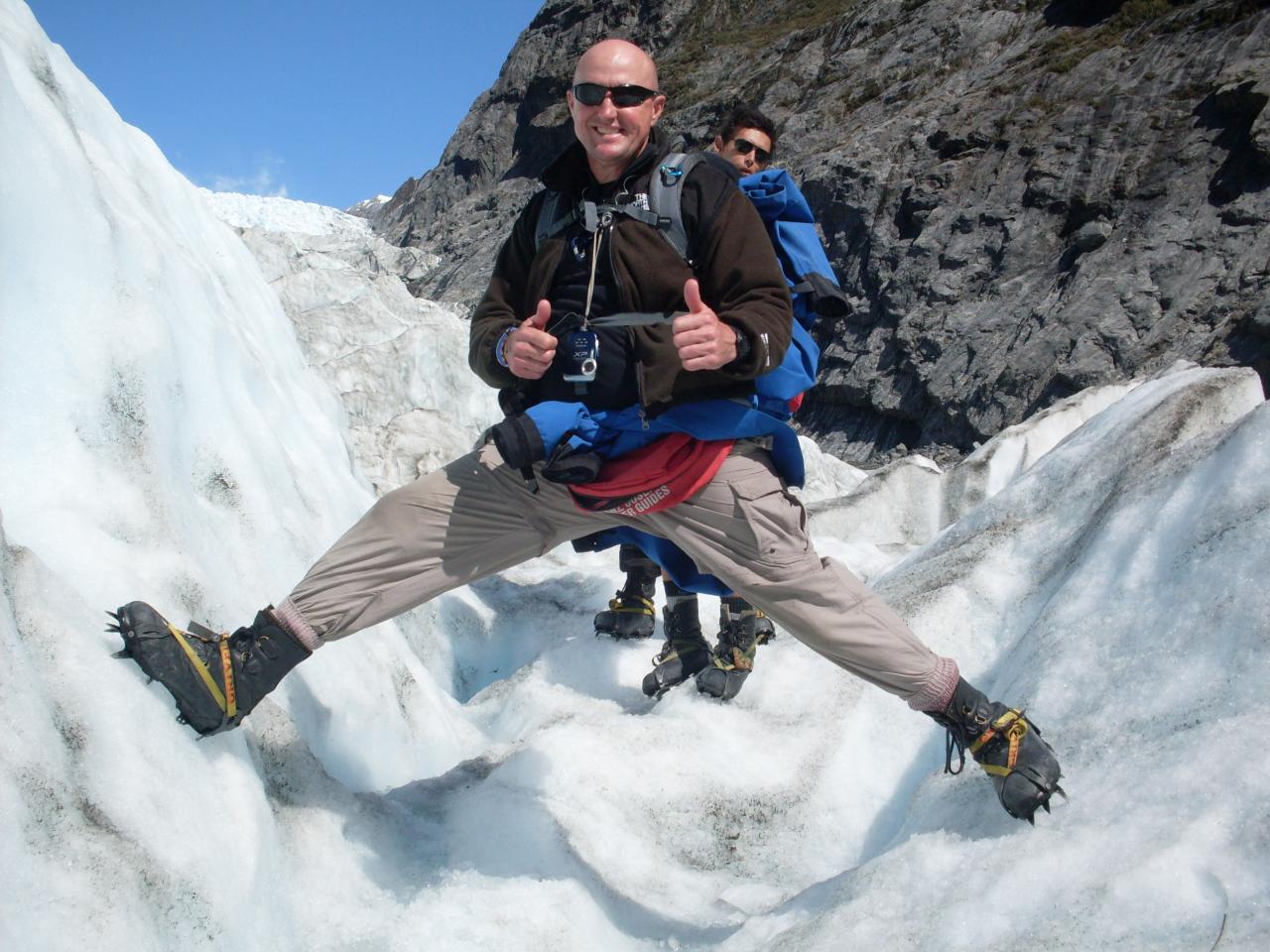 Arthurs Pass
If you intend to travel from Christchurch Bella Vista across to the West Coast of New Zealand's South Island, Bella Vista has a great value Hokitika accommodation or Greymouth motel facilities available to book. But it's the journey that crosses up and through the Southern Alps and through Arthurs Pass township itself that we are interested in, as this presents a strong chance of accessing some winter snow. With several good walks there is every chance of getting amongst the snow line and probably meeting some Kea's, NZ's very unique mountain parrot..
Te Anau
Te Anau itself will get snow to the ground a couple of times of year, but being on the edge of the Fiordland National Park means getting close to the snow line in winter isn't too difficult. If you are undertaking one of the New Zealand's Great Walks, Te Anau is a great base to use as a start or finish point and these walks will invariably enter the snow line. Perhaps the most accessible snow is on the road to Milford Sound. As the road climbs to a height of 925m where it enters the Homer Tunnel, there is always a good level of snow by the adjacent car-park to play in. It's quite special watching tourists who have never seen snow before experiencing it for the first time. The team at Te Anau Bella Vista have a lot more detail on these options.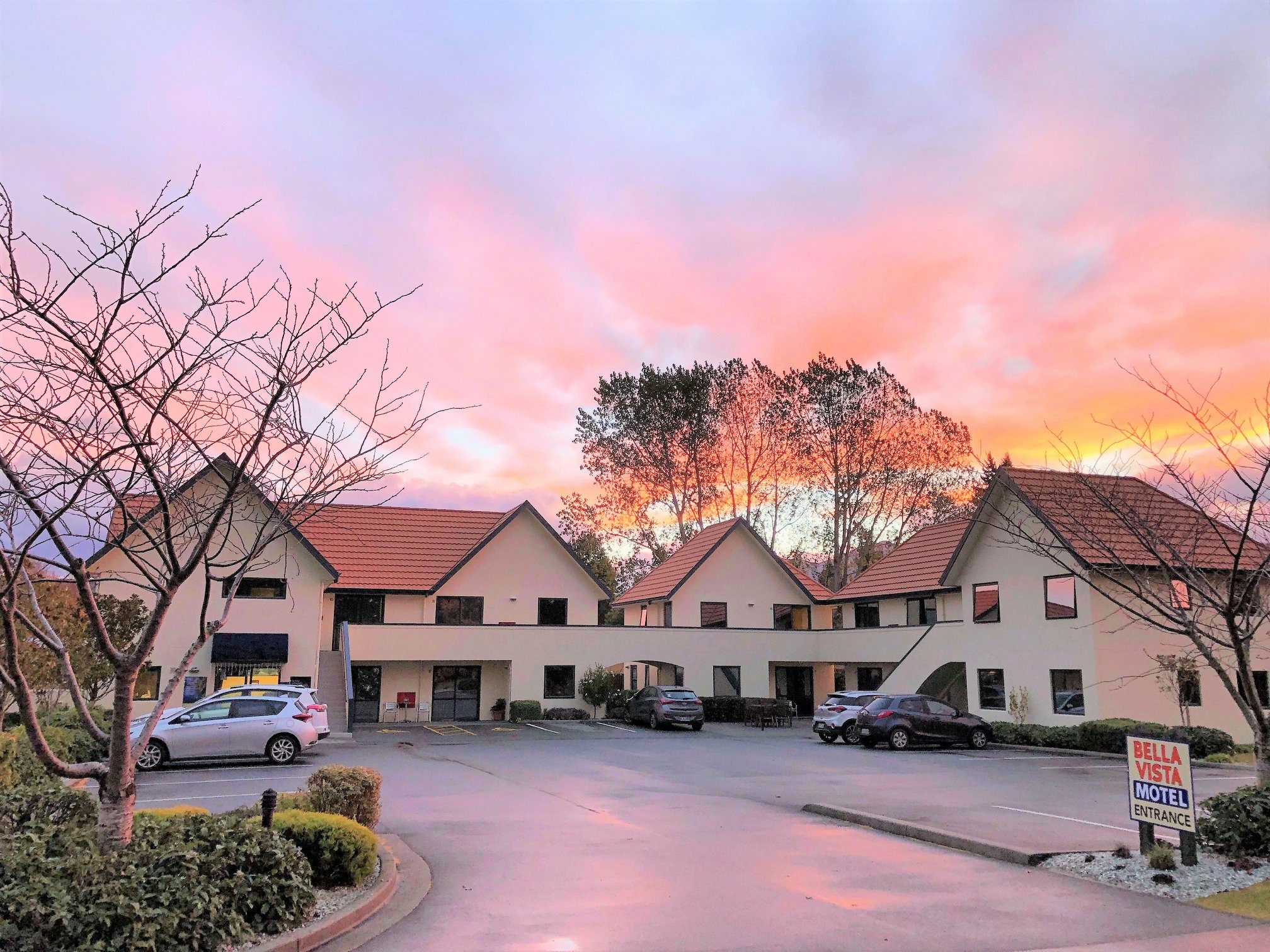 Of course New Zealand's ski fields are an obvious place to head to access to snow even if you are not intending to ride skis or snowboards, as most have well-formed access roads to the snow line. Be sure to travel with snow-chains and if your car is only a two wheel drive, this may prevent you from getting as close to snow as you might like!
Ashburton
The team at Bella Vista Ashburton have a secret and it's time to let you know. Ashburton is a great place to base yourself for skiing Mount Hutt whilst enjoying some great value Ashburton at the same time. Understandably, Mt Hutt accommodation prices increase quite considerably for the towns that are closer to Mt Hutt Ski Field, so being just under an hour's drive from the mountain, it makes sense to try and take advantage of the cheaper rates staying in Ashburton accommodation offers. A weekend and school holiday ski shuttle from Ashburton takes care of the driving for you so you can relax and enjoy the snow.
Hanmer Springs
Dotted around the South Island of New Zealand are lots of club ski-fields, including Hanmer Springs Ski Area. There is a chairlift, a tow rope and the club offer groomed trails with lots of space. A shuttle will take you to the ski field from Hanmer Springs and our team at Bella Vista will ensure you have an enjoyable stay at their quiet Hanmer Springs accommodation.
Oamaru
Not the most obvious base to use for snow adventures, but if you are using Bella Vista Oamaru accommodation as an overnight stop on your New Zealand journey, there are a couple of ski-fields which you may pass and are worth a try to get in touch with snow. An hour's drive up the Waitaki Valley will bring you to the small township of Kurow where a small ski-field called Awakino is located. At the top of the valley and into the foothills of the Southern Alps is another relatively un-commercialised ski-field called Ohau. Located above the picturesque Lake Ohau this is a great area to enjoy the snow.
If you intend to continue your journey onward to either Wanaka or Queenstown, you will be required to cross the dramatic Lindis Pass which at a height of 971 metres is often covered by a layer of snow during winter. There is a car-park and look-out which will allow you to stop safely.
Wanaka
When it comes to ski holidays, the southern lakeside resort of Wanaka is an obvious choice to head to get amongst the snow. It boasts two fabulous local ski-fields in the technically excellent Treble Cone and the popular all round favourite Cardrona ski resort. With your Bella Vista Wanaka accommodation set in the heart of town you are never far from your ski transport, ski retail outlets, eateries and bars. After an enjoyable day on the slopes, you can quickly change and fall into any number of evening outlets safe in the knowledge that you are hardly a stone's throw away from a good night's sleep.
Queenstown
Queenstown needs no introduction as a place to head for winter snow and in particular skiing or snowboarding. Two major ski-fields - Coronet Peak and The Remarkables - lie within a 30 minute drive and if you drive over the Crown Range road, you're only a short distance from another significant ski centre which hosts international competitions called Cardrona Skifield. Bella Vista Queenstown is perfectly positioned to take advantage of these winter sports with free parking, a drying room, and an easy five minute stroll into town to take advantage of Queenstown's famed après ski hospitality. Even if you don't ski there are terrific facilities on offer and room for the kids to have a play. Queenstown will often experience between 1 or 2 major snow storms through the winter that will bring snow to ground level. They are often very memorable days as the surrounding countryside is blanketed white – as long as you can look beyond the inconvenience of snowbound cars and the potential of flight cancellations.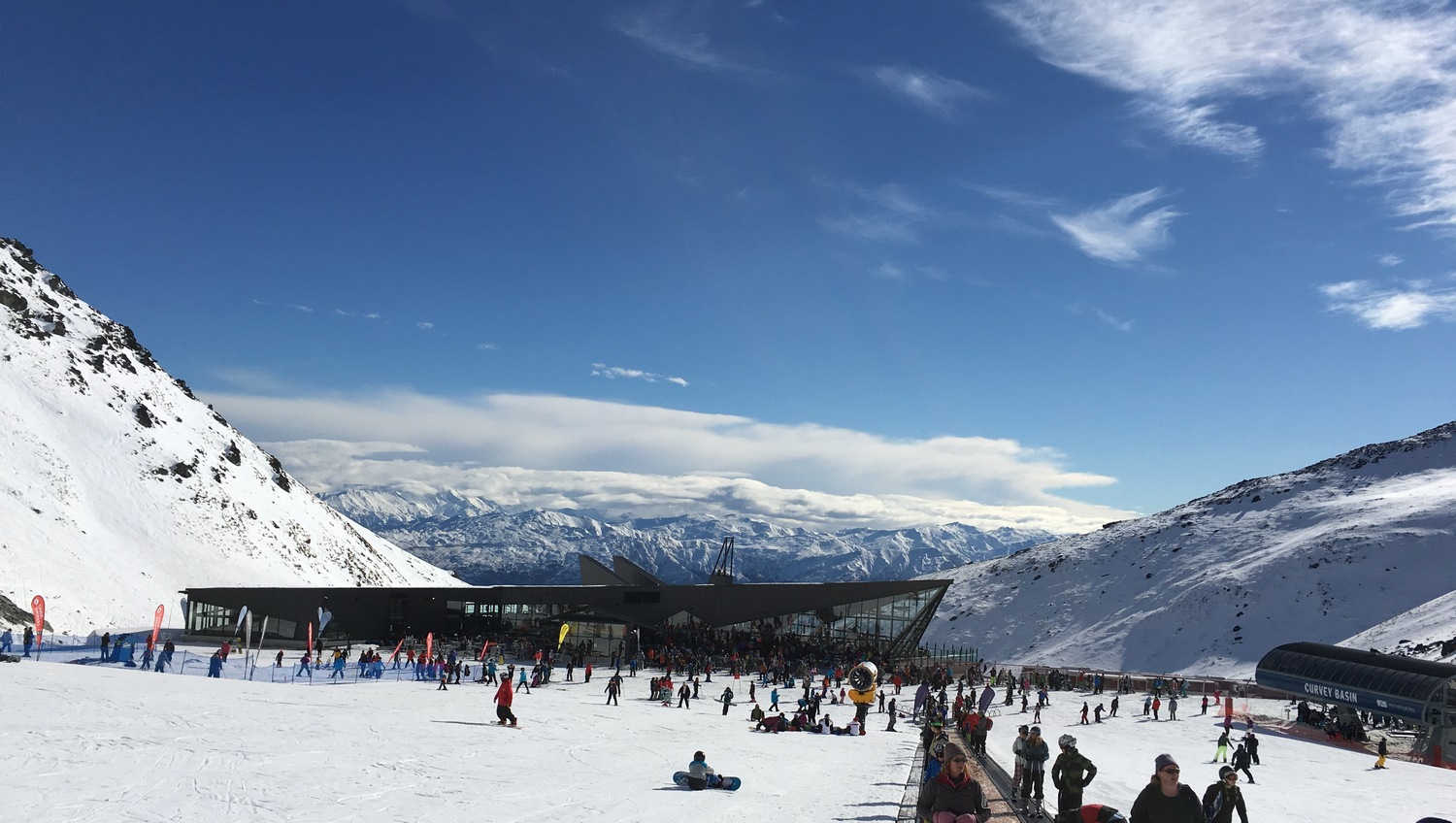 Taupo
Ski fields are not the exclusive preserve of the South Island. The North Island also offers some impressive ski fields, the three main options being located on Mount Ruapehu which is within striking distance of the popular lakeside town of Taupo. Bella Vista has a highly rated motel located just a few blocks back from the lakefront and they are a very good Taupo accommodation option to consider as a ski base
If you are travelling in snow conditions, please ensure you have snow chains in your vehicle and above all, travel safe! Bella Vista New Zealand Accommodation Nationwide looks forward to hosting you.
---