---
Posted by Bella Vista on
---
You'll need to pinch yourself, Te Anau is the epitome of natural perfection. The gateway to Fiordland and a nature lovers paradise, with National Parks, Milford Sound, Doubtful Sound and world famous walks all on your doorstep. Te Anau is the perfect launching pad for further exploration and a destination in it's right.
For those with the desire to stay somewhere off the typical Queenstown tourist trail, Te Anau is a magical choice, with beauty and splendour everywhere you look. Overnighting in Te Anau also has the added benefit of cutting down travel times, Milford Sound and Doubtful Sound are the well-known heroes of the area and what the majority of visitors will come to experience. Although these destinations can be done as a day trip from Queenstown, it does make for a very long day. Choosing to stay in Te Anau allows a few more hours in the day to explore and enjoy everything on offer.
The picturesque Te Anau township is located on the south-eastern shores of the South Island's largest lake (344 sq km), Lake Te Anau. In Maori legend, the name Te Anau means: Te: the, Ana: cave, and au: swirling. The name came from the story there were caves located on the lake's shore filled with numerous glow worms and an underground torrent that ran through the cave. The story was true so read on for more on this story and what else you can do in and around Te Anau.
Te Anau GlowWorm Caves
Rediscovered in 1948 by a local man called Lawson Burrows, the Te Anau Glow Worm caves are an icon of Te Anau tourism both locally and internationally. They are a must do experience if you are staying in the town. A combination of caverns and water holes, the caves have been carved out from the limestone rock and now host a wonderful colony of glow worm's which can be experienced by punt in perfect darkness. To reach the caves you will need to take a 20-minute boat journey from Te Anau town centre. Tours to the glow worm caves operate at least twice daily from Te Anau wharf.
Milford Sound
The Milford Road is a 2.5-hour drive from Te Anau and is one of the most scenic drives in New Zealand, with phenomenal sights and short walks dotted along the way. You'll pass valleys, waterfalls, peaks and onto Homer Tunnel, which has been carved from solid granite. The tunnel signals the steep descent to Milford Sound. This drive can be done as a self-drive or by choosing one of the many coach options that depart from Te Anau daily. Those opting to drive yourself need to know a few things before departing: Te Anau is the last petrol stop before Milford Sound, so make sure the car is full as you'll need to travel two hours each way, there is no mobile phone coverage between Te Anau and Milford and you'll need to drive with chains in the winter months.
The drive, however, is only the beginning. When you arrive and are out on a cruise on the fiord you'll be completely blown away. To attempt to describe the beauty of Milford Sound will never do it justice. Noted by Rudyard Kipling as the Eighth Wonder of the World, rain or shine this place is out of this world.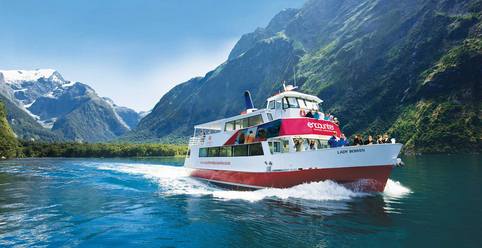 The most famous of all the fiords in Fiordland National Park, the forest covered mountain peaks, ancient rock formations, sheer cliffs, deep waters, cascading waterfalls and of course the picture-perfect Mitre Peak, are simply stunning.
The Milford Sound cruises on offer vary in their quality and inclusions, so do some research and pick the one that's best for you or ask at Bella Vista Te Anau's desk for help when booking.

Doubtful Sound
You become acutely aware of the remoteness of Doubtful Sound as soon as you arrive. To reach Doubtful Sound from Te Anau you take a short drive to Manapouri where you'll jump aboard a boat to travel across Lake Manapouri, from there a coach will meet you to travel NZ's most expensive road (over Wilmot Pass) and onto Doubtful Sound.
Doubtful Sound is approximately ten times larger than Milford Sound and the deepest of all the fiords. It offers quite a different experience to the better known Milford and is celebrated for its wilderness, wildlife, stillness and mystery. Visitors to Doubtful Sound are often overcome by a sense of quietness, the 'place of silence'. When the boat engines are turned off for a period of time this magnified ten-fold.
Doubtful Sound has three distinct arms to it, through your journey you'll experience mountain peaks, deep coves, plunging waterfalls, wildlife and native flora and fauna.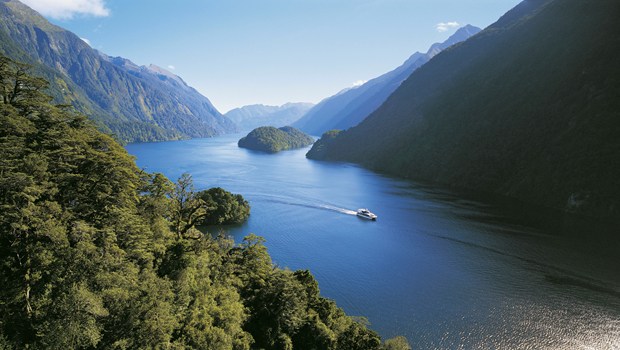 Great Walks
Three of New Zealand's nine Great Walks are situated close to Te Anau. Two of the Great Walks start at Lake Te Anau plus there are plenty of local Te Anau walks.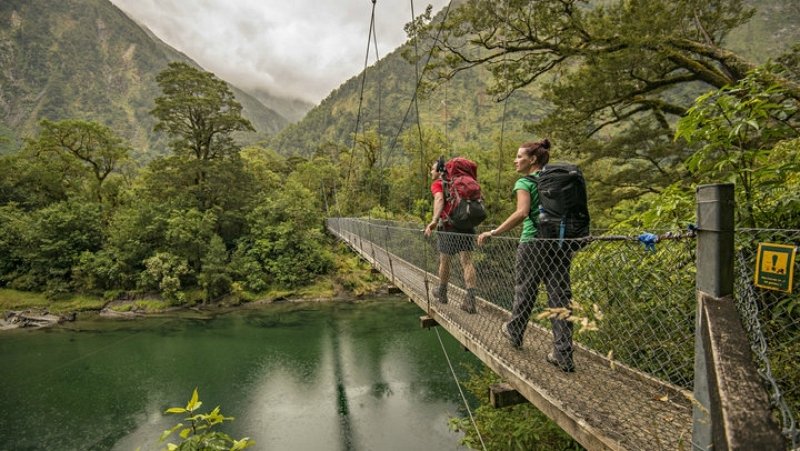 Milford Track
The Milford Track is one of New Zealand's best-known walks and hikers come from around the world to walk its paths. The 53.5 km track starts at Glade Wharf (at the tip of Lake Te Anau), where you walk to the finishing point of Sandfly Point in Milford Sound. This track can only be walked in one direction and will take 4 days to complete; each night is spent at a pre-booked hut. You'll trek through magnificent scenery - mountains, forest, wetlands, waterfalls, and wonderful bird and animal life. The Milford Track is a once in a lifetime opportunity and one that is highly recommended.
Kepler Track
This 60km loop track can be walked in both directions, it starts/finishes at the Kepler Track car park at the southern end of Lake Te Anau. It will take between 3 – 4 days to complete and requires advanced bookings for campsite and hut accommodation. The Kepler Track will introduce you to stunning Fiordland scenery: the fiords, Lake Manapouri and the Murchison Mountains, plus much more, It's a highlight for everyone that walks it.
Routeburn Track
This 32km track (one way) will see you walk over valleys, travel through mountain ranges and take in some of New Zealand's most stunning scenery. There are two starting and finishing points and the track can be walked in either direction, one track end is at the Routeburn Shelter (near Glenorchy and 68 km from Queenstown). The other is at The Divide (on the Milford Road, 85 km from Te Anau), or you have the ability to make this a circuit by linking up with the Greenstone and Caples Tracks. Most walkers will take 3 days/2 nights for this walk and there are huts and campsites enroute.
Accommodation in Te Anau
Staying at the Bella Vista Te Anau motel puts you in close proximity to these amazing locations, walks and attractions. We are the closest Te Anau accommodation option the township and literally, a stone's throw from the Te Anau lakefront. Owners Ray & E-min are passionate and knowledgeable about the Fiordland area and are happy to talk you through the various cruise, walking and tour options and help find the right fit for you.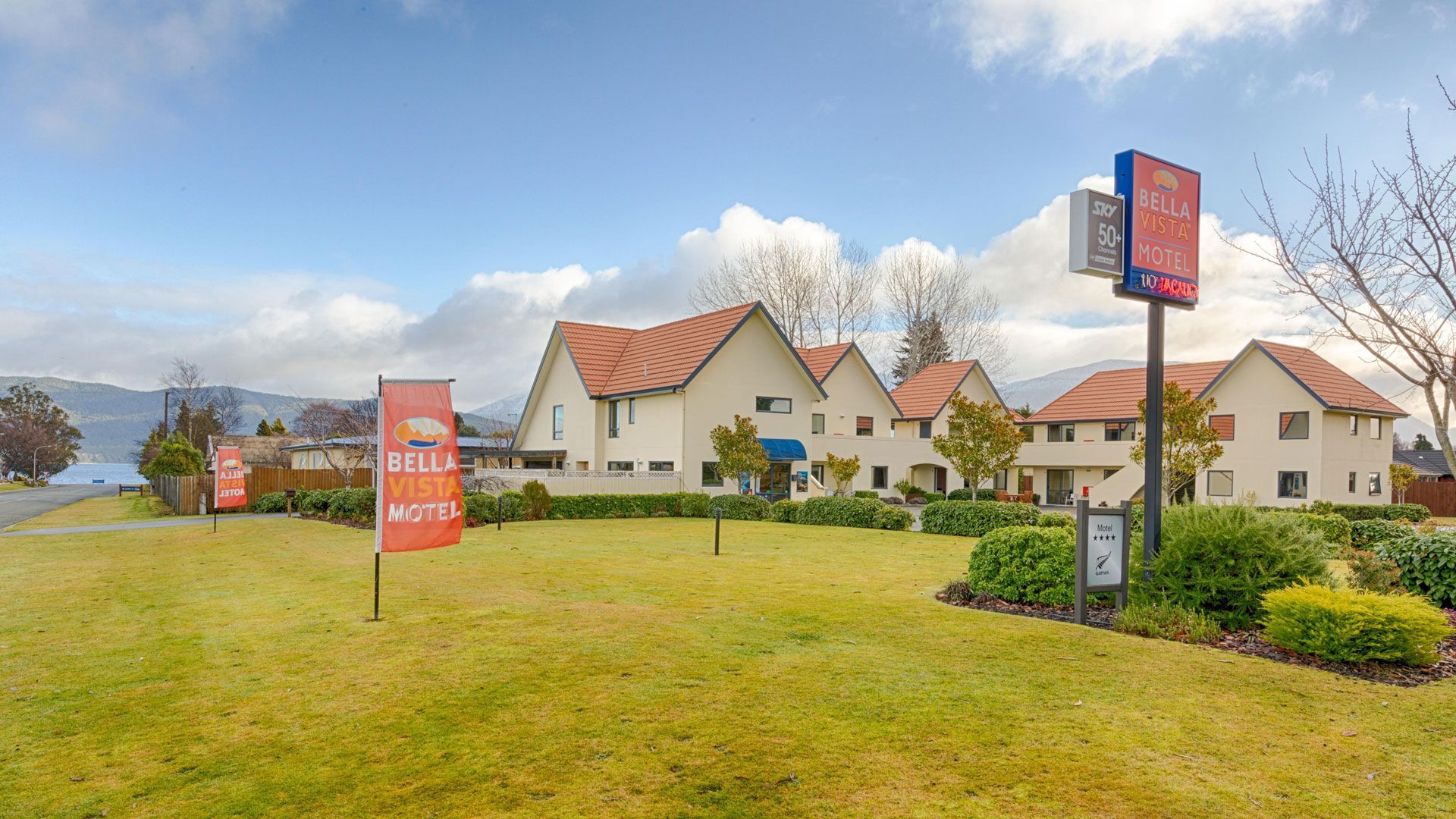 Getting to Te Anau
For those Kiwis that have never travelled to this part of New Zealand, we recommend you take the step and book a few nights in Te Anau. Only this way will you get a real appreciation for the outstanding beauty our country offers. For those overseas travellers, Te Anau and the Fiordland National Park region is a must-do inclusion for your New Zealand itinerary.
We hope the Te Anau weather turns it on for you so if you know when you want to travel, call the Bella Vista motel today and we'll help you take care of the rest!
---