---
Posted by Bella Vista on
---
Whangarei is becoming an incredibly popular destination for Aucklander's looking to take a couple of nights away. You can enjoy a range of activities and attractions during your stay and that includes, of course, a trip to one or two of the local beaches.
A relatively easy 150km drive from Auckland, Whangarei is a vibrant town with plenty to see and do, great restaurants and the popular town basin is a destination in its own right. The city is a great place to base yourself and of course, a perfect Whangarei accommodation option is 4 star rated Bella Vista.
Here is our rundown on the best beaches to visit in and around Whangarei.
Ruakaka Beach
Ruakaka Beach is just a 30 min car ride south of Whangarei. The beach at Ruakaka is a great swimming beach with surf life guards on duty during the summer months and it is popular with locals, visitors from Whangarei and tourists alike.
Ruakaka is an open easterly facing ocean beach that does have rips and with a moderate gradient and usually one sandbar, it is sheltered from Northerly swells by Bream Head. Lots of people also surf fish along this beach as well.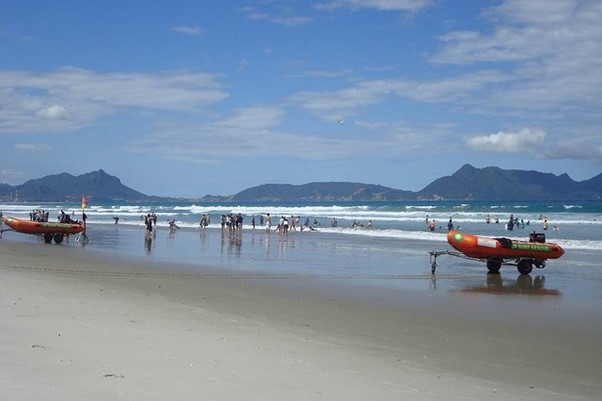 Ocean Beach
Ocean Beach is 35km from Whangarei and it will take you about 40 min to drive there. One of Whangarei's premier surf beach. The beach is patrolled by life guards in the summer months.
There are oads of sand dunes to run up and down, rock pools to explore and maybe gather some sea food (Kai Moana).
With its beautiful white sand and views of Bream Head what more could you ask for from a beach. Park in the car park above which has toilets and walk down to the beach for a swim and picnic if you desire. Lots to explore along the coast.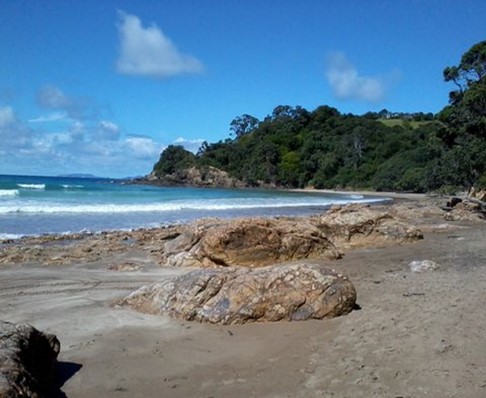 Matapouri
A 35 min drive east of Whangarei and 36.5 kms along the Tutukaka coast, you will find this magnificent beach, our favorite beach.
Matapouri Bay has spectacular white sand and an estuary that you can swim in, this is one of the safest beaches to take the family swimming. There is a small local store for that ice-cream at the end of the day for the kids.
You will also find a playground for the kids and tennis courts for adults and kids to play, at Matapouri Bay. There is ample parking for everyone and also public toilets.
If you are feeling adventurous, why not take the walk to Whale Bay, which will take you 40 min one way. You will see spectacular views of the coast along the way.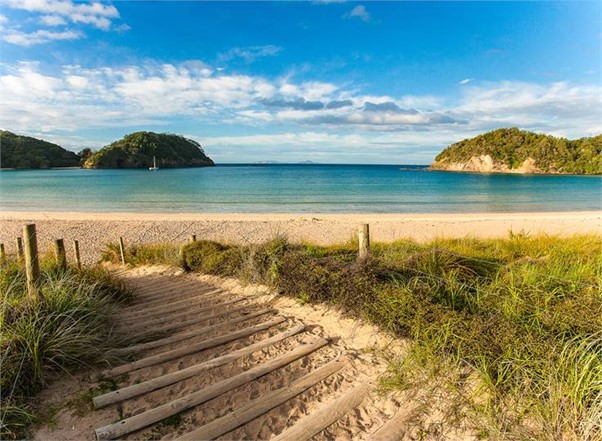 Whale Bay
Whale Bay is a short drive north past Matapouri Bay to the north, or just over the hill if you are walking.
With a bush fringed beach and white sand this is a great beach. Sorry but you will have to park on the road and walk down the hill to this beach but the walk is worth it, you will be walking through an ancient grove of Puriri Trees.
Take your snorkel gear with you for some great snorkeling and it's a great spot for picnics and safe swimming. Whale Bay provides basic public toilets.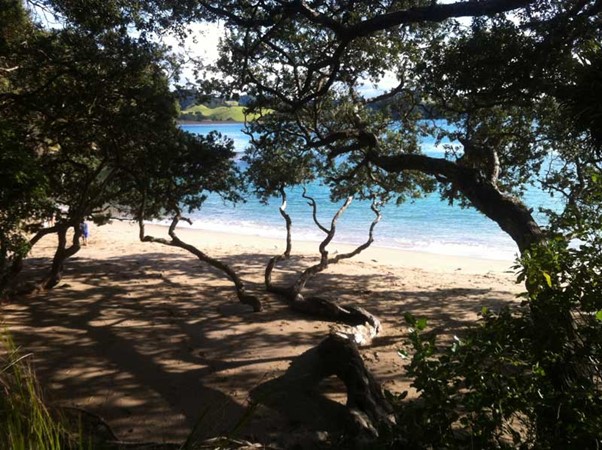 Sandy Bay
A little further north from Whale Bay you are going to find Sandy Bay which is very popular for its great surf breaks.
More suited to all the surfers, but still a great beach to enjoy. Parking is available off the road and there are basic toilets available. This is the furthest beach from Whangarei - about 50 minutes away, but is worth the drive to see it.
Sharon, Jo and the whole team at your chosen Whangarei accommodation, which is of course, Bella Vista Whangarie are looking forward to hosting you.