- Take 5, relax and enjoy a read...
Check-in on our New Zealand travel blog for latest news, events and updates - along with a splash of personality from the whole team at Bella Vista!
#TrustBellaVista
Book an Autumn Break at Bella Vista Invercargill
---
Posted by Bella Vista on
---
With Easter, long weekends and holidays on their way, it's time to start thinking about where to head to next. We've taken all the hard work out of it and uncovered your next exciting escape… Invercargill and Southland!
Some may question why would I want to travel to Invercargill? We'll forgive you for your sins just this once, as you clearly are still to experience the unique possibilities and adventures on offer in this part of the world. Besides, Invercargill Bella Vista offers a great accommodation option. So let us enlighten you with a quick run down of what you could be doing very soon!
If you join us over the Easter Break, Invercargill holds its famous Riverton Easter Race Carnival. This event is one of the highlights of the racing calendar and offers a crazy, fun-filled day for all. With stalls, children's activities, food and wine and of course racing!
Alternatively, you could head to Bill Richardson's Transport World. Here you can discover unexpected treasures set out over 15,000 square metres. Some 50 years in the making, two expansive private collections have been lovingly put together to showcase vehicles, motorcycles, petrol pumps, wearable arts – vintage, retro, limited editions, you name it. Reminisce on history gone by, and appreciate the quirky nature of some in the collection. Designed with everyone in mind, this is a must see.
E Hayes and Sons is Invercargill's must-see destination. The World's Fastest Indian – On display proudly in the E Hayes and Sons store, is an extensive and eclectic celebration of classic, vintage and modern motorcycles, automobiles, engines, equipment and memorabilia, including Burt Munro's famous Worlds Fastest Indian. There's nothing else quite like this anywhere and it's free.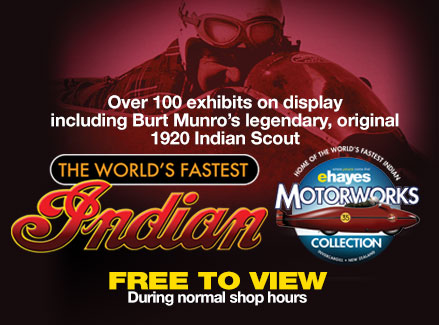 Southland Museum & Art Gallery is a great place to come and learn about the local history, legends, artifacts and art. This museum and gallery gives you an idea of what life was like in Southland in the past and how things have changed, while you're there check out the Whaling and Antarctic memorabilia, it's fascinating.
Queens Park located in the centre of Invercargill, offers peace, tranquility, gardens, fitness trail, golf course, free aviary, small animal area and even a 'selfie' exploration challenge! It's an amazing space for all to share, so bring along your picnic lunch or morning coffee and explore.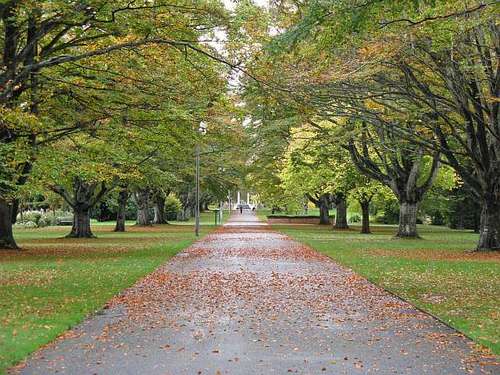 Just an hours drive from Invercargill is Waipapa Point Lighthouse set on the rugged Catlins coastline marking the scene of New Zealands worst civilian shipwrek. It's well worth the journey out as the spectacular scenery and waves crashing onto the rocks combined with this proud lighthouse make for some magnificent photo opportunities
Bluff Oyster Festival, 20th May 2017 – We all love them, and now's your chance to indulge in their hometown location - Bluff!! Just a short drive from Invercargill, this festival sells out every year so you need to be quick. A fun-filled day of music, tastings, oyster opening and eating competitions, plus a vairety of other seafoods available if oysters aren't your thing.
Day Trips or Overnight Excursions from Invercargill
?If you have time to stay longer, Invercargill is a perfect place to use as a base to to head further afield. Here are two of our favourite destinations.
Stewart Island
Now this is something all kiwis should do! Stewart Island is a one hour ferry crossing from Bluff - approximately 20 min drive from Invercargill or a 20 minute flight from Invercargill Airport. Stewart Island is southern most island of New Zealand, lying 30km south of the South Island and stands at 1746 square km.
It's a nature lovers paradise, with bird watchers coming from all over the world to see some of its rare and unusual species. One interesting fact about Stewart Island is there is approximately 20,000 Brown Kiwi that call the island home, that outnumbers the amount of people living there! Stewart Island offers tramps and walks of all different fitness levels and lengths, one popular walk is to Observation Rock, which gives dramatic sunset views.
Other things to do in Stewart Island are hunting, fishing, diving, the local museum, boating/cruising, fishing, shopping and kayaking. Stewart Island can easily be a day trip from Invercargill, alternatively there are over night accommodation options if you wish to stay longer.
Catlins Coastal Route
Located only an hours drive from Invercargill is the rugged and remote Catlins Coast. The scenery here is extraordinary and so diverse, you'll travel through rural farmland, petrified forest, windswept coastline, cliffs, rock formations, waterfalls, plus you'll see an abundance of wildlife.
The largest of the Catlins townships is Owaka with a population of almost 400 people, Other settlements in the district are Kaka Point, Pounawea, Tahakopa, Papatowai, Tokanui, Waikawa and Fortrose, most of these offer accommodation options if you choose to overnight in the area. If you get the opportunity, exploring the Catlins Coast is something pretty special. For us it's a must see.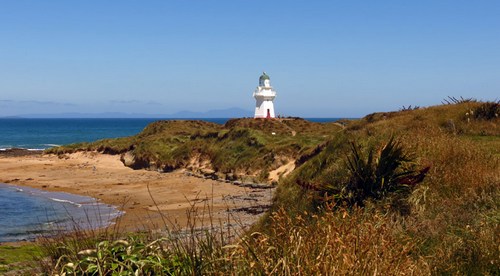 All of these activities and day trips listed above are easily accessible from Bella Vista Motel Invercargill. Our purpose built facilities are clean, modern and located close to Invercargill's shopping, eating and dining options. Give Neil and his team a call and join us down here for a truly memorable holiday at an excellent Invercargill accommodation choice.