- Take 5, relax and enjoy a read...
Check-in on our New Zealand travel blog for latest news, events and updates - along with a splash of personality from the whole team at Bella Vista!
#TrustBellaVista
Best walks in Blenheim and Marlborough
---
Posted by Bella Vista on
---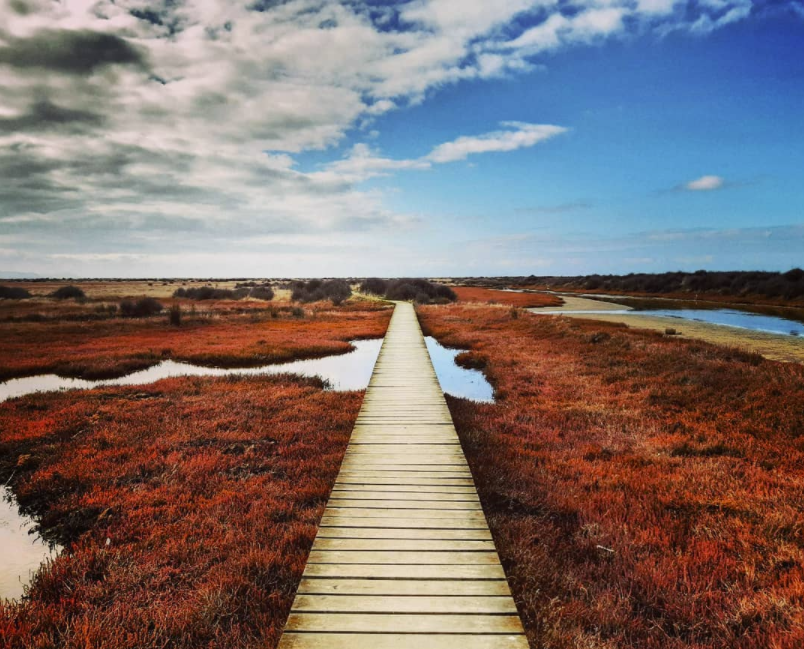 You're spoilt for choice for local walks in Blenheim and the Marlborough Region so pack your trainers or hiking boots. We often get asked about free things to do in Blenheim, so love to recommend the easy hidden trails on our doorstep or scenic hikes through the hills in the surrounding countryside.
Pollard Park is a short stroll from the hotel and a must for rose lovers. A large, wooded park, it features a lovely stream, criss-crossed by bridges, well-tended gardens and best of all for the kids, a playground, including a fenced-in space for the little ones! An ideal picnic spot and a picturesque place to spend a few hours, this is one of the most family-friendly walks in Blenheim. Take some bread as the ducks are plentiful and hungry.
A short drive from Blenheim, The Wither Hills Farm Park traverses a 1,100ha working sheep and cattle farm. One of the best walks around Blenheim, the Wither Hills walking tracks provide many lookout spots across the Wairau Valley, affording panoramic views of Cloudy Bay. Or you can choose to stick to the foothills for a gentler stroll.
The Taylor River Reserve meanders from central Blenheim along the scenic Taylor River, right up to the Taylor Dam Reserve (near the Wither Hills Mountain Bike Park). As one of the more popular walks in Blenheim, this concrete 5km return track provides an easy gradient with plenty of shady trees and lots of river spots to paddle in. This is a shared trail with bikers and a popular exercise area for dogs.
Take a bite of the stunning 72km Queen Charlotte Track, one of the more popular day walks around Blenheim, this hike can be enjoyed in stages by taking a water-taxi ride from Picton, an easy half hour drive from the motel. Grab a coffee and lunch supplies from Gusto café prior to boarding then sit back and enjoy up close views of the stunning Marlborough Sounds – seals, bobbing penguins or dolphins often make an appearance to surprise and delight passengers.
Disembark an hour later at Ship Cove, the start of the Queen Charlotte Track, to start a 17km undulating trek through native forest and sparkling coves, back towards Endeavour Inlet. Billed as a five hour walk, a moderate level of fitness is required and good sturdy hiking shoes as the track can be steep and slippery in places. Take plenty of water too.
Fortify yourself with a refreshing dip and Gusto's mega sandwiches and ginger crunch topped by large pieces of crystalised ginger. You've earnt it before your return water taxi ride back to Picton.
Get your walking shoes on and ask for trail maps or information from the Bella Vista Motel team. We'll happily point you in the right direction of the best walks in Blenheim.