- Take 5, relax and enjoy a read...
Category Archives: Bella Vista Whangarei
Check-in on our New Zealand travel blog for latest news, events and updates - along with a splash of personality from the whole team at Bella Vista!
#TrustBellaVista
---
Posted by Bella Vista on
---
As part of a new regular series, the team at Bella Vista have decided to share ten of their favourite things, from local eateries to adventure activities. These updates will give you an idea of some great things to do right around New Zealand, both the top tourist attractions and few ideas which are a little more off the beaten track.
Our Top 10 things to do and see in and around Whangarei
1. Whangarei Falls
At 26 metres high, this waterfall is a local landmark and a must see. It is like stepping back in time - picturesque and tranquil.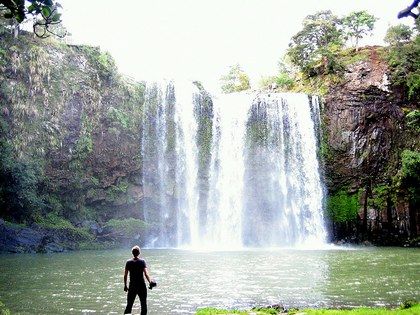 2. AH Reed Memorial Park
Featuring a stunning canopy walkway, stroll amongst New Zealand's largest and most famous trees. Five hundred year old Kauri trees stand proudly within this lovely pocket of ancient forest. Delightful.
3. Town Basin and Art Trail
This is the heart of Whangarei town. Enjoy a bite to eat, view visiting international yachts, a spot of shopping, or a riverside stroll. An ever-changing landscape by tide and season, this is a great location.
4. Whangarei Quarry Gardens and Café
A 16 year ongoing community project, volunteers are creating a lush haven within a former quarry. Results to date are spectacular. A subtropical oasis.
5. Kiwi North Whangarei Museum
A museum, kiwi house and heritage park. It is great for any age and just a short drive from Whangarei town centre. Passionate knowledgeable staff make it special.
6. Tutukaka Coast
Rocky shores and gorgeous white sand beaches, beautiful coastal bush walks and the stunning Poor Knights Island Marine reserve. A must see and do.

7. Try the Marina Pizzeria
One of our favourites, located at the Tutukaka Marina. Enjoy the covered outdoor decks for a coffee and cake or pizza watching the boats go in and out. Casual and relaxed.
8. Mt Manaia
Impressive rock formations out at Whangarei Heads. Enjoy a vigorous walk and steady climb to the peak to enjoy much-celebrated views. At 403 metres above sea level, it will take you approximately 1.5 hours to climb.
9. The Cove Café, Waipu
Half an hour south of Whangarei, this eatery is a wee gem. Located just across the road from the beach. Great food, service and location. It ticks all the boxes.
10. Helena Bay Gallery and Café
Another brilliant destination. Set within beautiful subtropical gardens, the gallery specialises in Maori and Pacific art. Drive half an hour north of Whangarei and enjoy this contemporary gallery, gardens and café with panoramic views.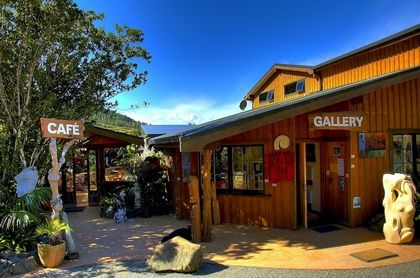 Whangarei Bella Vista is a terrific place to base yourself for business and leisure. With plenty to see and do in and around the city, a stay here also offers the perfect gateway for attractions and activities in Northland or the brilliant Tutukaka Coast.