- Take 5, relax and enjoy a read...
Check-in on our New Zealand travel blog for latest news, events and updates - along with a splash of personality from the whole team at Bella Vista!
#TrustBellaVista
Hamilton - It's Event-tastic!
---
Posted by Bella Vista on
---
A few weeks back Bella Vista Hamilton was full to capacity, with the city's annual Balloons Over Waikato festival in town. There was a real buzz around the place and the event received glowing reviews.
This, however, is not the only event that comes to Hamilton, the region plays host to many exciting festivals and events, and this city sure knows how to do it right. Having established itself as one of the big players when it comes to putting on successful occasions, Hamilton's welcoming feel along with effective infrastructure ensures everything runs smoothly and to plan. On top of that the local Hamiltonians embrace each and every event with enthusiasm, decorating streets, shop window displays, street parades and fireworks – and that's all part of the Hamilton magic!
We've put together an overview of some of the many festivals and events the Waikato region offers, take a read and see if any take your fancy! And remember to book your accommodation early with Hamilton Bella Vista.

Balloons Over Waikato
For the last 18 years Hamilton has played host to one of New Zealand's largest free events. Balloonists come from near and far to be a part of this the pinnacle of their sport, and the public get something very special in return. If you're looking for 'wow factor' then this festival is for you. It's a sight to behold when you see balloons en mass of varying colours and sizes floating graciously across the sky.
Balloons Over Waikato includes a series of events including a mass ascension, a school hop, balloon rides, games, competitions and a very special night-glow flight. Mark this one on your calendar for next year as accommodation books out quickly.


NZ National Agricultural Fieldays: 14 – 17 June 2017
Now this one's a biggie! With over 1,000 exhibitors and 2017 visitor predictions being in excess of 130,000, Mystery Creek in Hamilton transforms itself into a mecca for farmers and non-farmers alike.
This event, which started with humble beginnings in 1968 by a handful of passionate locals, has evolved into the exceptional occasion it is today. It's appeal spreads far and wide, allowing those involved with farming and agriculture to view the latest in innovation, technological advancements, machinery, farming products and various agricultural displays. All the way through to an industry careers and education hub, a No8 wire art competition, Rural Bachelor of the Year, exceptional food, activities for kids and even the legendary tractor pull. It's a fun-filled day (or few days) out, and an annual highlight for many people. Come farmers, come city dwellers – you'll all find something you love here.

Hamilton Sporting Events
There's no denying it Hamilton lives, breathes and dreams sports, there's something in the water. So if you're heading to town for a sporting occasion, prepare yourself for one heck of a good time.
Hamilton has firmly established itself on the international cricket calendar with Seddon Park hosting International Tests, One Day Internationals, 20/20 matches and Northern Districts home games each season. With its relaxed and family friendly vibe, this ground has become a firm favourite for both teams and fans. Hamilton turns absolutely cricket mad with each and every match, so if there's one match of the season you don't want to miss, it's the one at Seddon Park.
Come the winter months and you'll find the Waikato region comes alive when their big guns come out to play.
The Chiefs (formally known as the Waikato Chiefs) have created a fortress at FMG Stadium Waikato for their Super Rugby matches, with fan zones, cowbells, staunch supporters and deafening Chief chants. With this team having won a handful of titles over the last few years, combined with their humble nature the team has gained a faithful following. The buzz of experiencing a Chiefs home game really is something else, and with Hamilton Bella Vista accommodation literally a stone's throw from the stadium, you only need to pick your date and come and be a part of the action.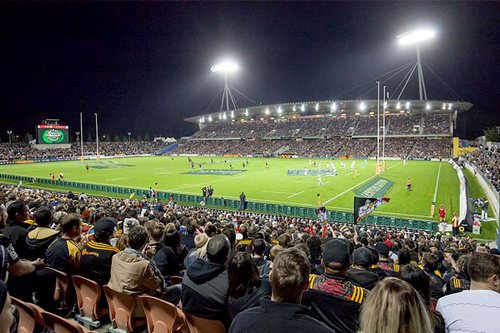 The Waikato Bay of Plenty Magic is the region's top netball team. With both titles and talent a plenty, this team fills stadiums and has an extremely loyal fan base. The fans are loud, completely one eyed (in a good way) and travel from near and far to support their girls. Home games are held at Claudelands Arena and are always guaranteed to be played at 110%.
Other sporting events the region hosts in 2017 include, The Maadi Cup, Rugby League World Cup Matches, a Vodafone Warriors match, 5 Bridges River Swim and the annual half marathon.

?Kawhia Kai Festival
When Lonely Planet calls something a 'must see' you know it's something pretty special. Located about a 1hr 15 minutes drive from Hamilton, the festival is held on the Kawhia foreshore. It proudly showcases traditional Maori kai (food), which has been lovingly gathered from the surrounding land and sea.
You'll also have the opportunity to view local artists at work and learn the history, spiritual meaning and beliefs behind the traditional Maori arts and crafts, including flax weaving, woodcarving and more.
There are of course so many events that Hamilton hosts - concerts, the wedding expo, Great NZ Food Show, comedy events, plus much more. Attending a show, event or festival makes for a fun weekend away, so start thinking about making your next trip a Waikato based event or festival.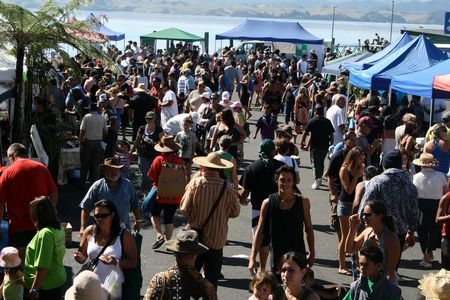 The friendly team at Bella Vista Motel Hamilton will make sure you have a warm and comfortable place to lay your head at the end of the day, plus provide unlimited free WIFI, parking at your door and a range of accommodation options to choose from. Give Lee and Rowena a call today on 0800 235 528 and book in your next stay.